Opinion
The cure for income inequality in New York City's immigrant communities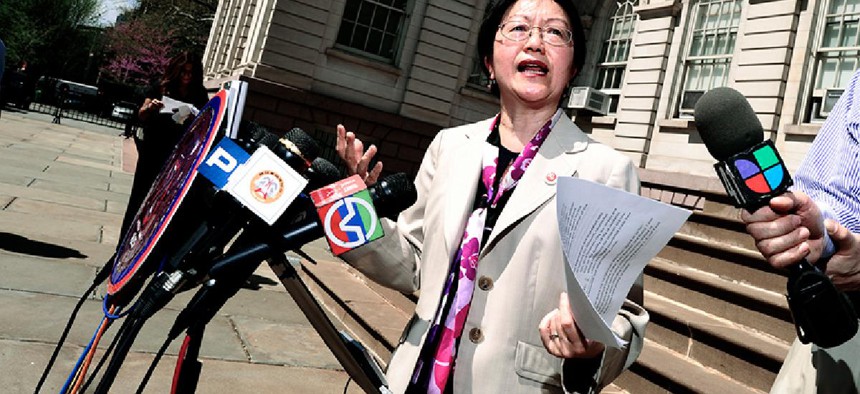 If you ask an immigrant in New York City why they came to the United States, they will likely tell you it was to offer better opportunities for their children – a first-rate education, social mobility and economic advancement.
Affordable housing is a critical part of that brighter picture, because if a new immigrant family cannot afford their rent, nothing else matters. This is why the creation of more affordable housing has been my top issue on the City Council, and why I applaud Mayor Bill de Blasio for his effort to add up to 200,000 mostly rental units in 10 years.
But while affordable rents are critical, it does not create the opportunity to accumulate real generational wealth to pass along to one's children or ascend to the middle class. Homeownership does.
RELATED: Is affordable housing New York's white whale?
Homeownership is potentially one of the most powerful vehicles for addressing income inequality. In fact, in much of our area, it is cheaper to pay a monthly mortgage than rent. For all Americans, particularly in communities of color, homeownership creates a foundation for stability and allows people to build equity in their neighborhood.
Yet for most New Yorkers, especially for immigrants, homeownership seems completely out of reach. Affordable housing production has not kept pace. Rents have gone up while incomes have stagnated. Without narrowing the gap between average rents and incomes, our city will no longer be livable for working families. Fortunately, there are some common sense measures that our city can take right now to make the American dream of owning a home a reality for more hard working New Yorkers.
At the end of last year alone, Manhattan real estate prices, including condominiums and co-ops, exceeded the  $2 million mark, according to a CityRealty year-end market report. In my district, 36 percent of residents are Asian immigrants and the median household income in Chinatown is $52,000. With average Manhattan home prices rising 91 percent in the past decade, that means only 21.2 percent of Chinese American households own their own home.
If we are going to provide more opportunity for homeownership, we need to take the following steps. First, when banks run credit checks for mortgages, they need to be sensitive to the fact that many immigrants, particularly Chinese Americans, participate in an informal, cash-based economy. Banks need to be sensitive to such cultural realities when determining whether an immigrant borrower is worthy of a credit line for a new home. 
We also have to protect the homeownership programs that are currently in place. This past year, the city proposed new rules requiring affordable cooperatives called HDFCs to sign over all of their shares in their buildings, regardless of their financial situation. Along with Councilman Corey Johnson and group of determined HDFC residents, I led a successful campaign to halt this process and help preserve one of the last bastions of affordable home ownership in Manhattan.
RELATED: Why de Blasio's response to homelessness might 'turn the tide'
Additionally, New York's property taxes are extremely high for certain classes of homeowners. People of color are more likely to be renters than owners, and most minority homeowners live in neighborhoods with the highest tax rates. By reforming our current property tax rate to be more equitable to middle and low-income homeowners, we can make the property tax system fairer for all.
Finally, and perhaps most importantly, we need to make purchasing a home more affordable for New Yorkers. It may surprise many to learn that programs to achieve this goal have existed for decades. Starting in the 1950s, Mitchell-Lama co-ops gave thousands of families the opportunity to build wealth and help build their neighborhoods. Programs like Mitchell-Lama have been able to offer the opportunity for affordable homeownership to the existing residents while capping resale prices. In many cases, I was able to work with community leaders to ensure permanently affordability for residents at buildings like 505 LaGuardia Place – a building with 174 affordable apartments in danger of being transformed into luxury condos.
To really bridge the widening income inequality gap and provide a pathway to the middle class, especially for immigrants, we must promote affordable homeownership as one of the fastest ways to pass wealth from one generation to the next. This needs to be part of the affordable housing conversation.
Margaret Chin is a New York City Council member representing Lower Manhattan.