Education
Harold Levy, an educational Robin Hood who helped the city that raised him
An appreciation for the life of Harold Levy, a former New York City schools chancellor.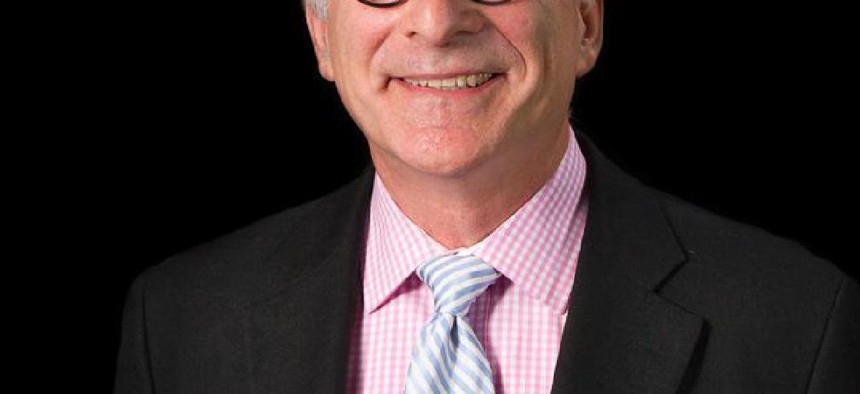 In a moment when the search for heroism and courage in our leaders is ever more elusive, comes the inspiring tale of a true New York public servant.
As Harold Levy – the champion of underprivileged students, the man who stood up to Rudy Giuliani and won him over – faces his mortality, he is the profile in courage we need now.
From humble beginnings in Washington Heights as the only son of Holocaust refugees,  he achieved greatness in the largest public education system in the world.
Like generations of striving immigrant children, he was hoisted up the educational ladder at Bronx High School of Science, graduating in 1970. He then climbed the hallowed ivy walls of Cornell, where he attended college and law school, and received a master's degree from Oxford.
He went on to high-ranking jobs in the general counsel's office at Citigroup and Salomon Brothers, including serving as a liaison to community groups. In the natural progression of a second-generation immigrant fulfilling the American Dream, he moved to the Upper West Side – a short subway ride but a vast socioeconomic distance from Washington Heights.
But he did not merely chase dollars: Rather, Levy vowed to give back to the public education system that provided the path to his success. As a New York State Regent – an esoteric but surprisingly powerful perch – he gained attention with a presentation he developed and delivered to civic groups, business leaders and Albany policymakers on inequality in education funding. That report helped the Campaign for Fiscal Equity win its landmark lawsuit to force New York state to give New York City and other low-income communities a fairer share of state education spending. He also chaired a special commission on New York City school maintenance that shined a light on the often-crumbling state of many school buildings, subsequently leading to the abolition of coal-burning furnaces in city schools.
Out of relative obscurity, in 2000, he was appointed the interim New York City schools chancellor, in spite of the opposition of the bullying then-Mayor Rudy Giuliani. (At the time, the chancellor was elected by the appointed members of the school board, rather than tapped directly by the mayor.)
Levy moved quickly and boldly to leave his mark: creating three specialized high schools in underprivileged neighborhoods and fast-tracking a new high school model: Bard Early College, a hybrid institution that has been a huge success and is being replicated around the country.
On Sept. 11, 2001, Harold Levy was the unsung hero: His steady hand that day ensured that every one of the city's 1 million public school students were safe amidst the chaos. He was on the phone with principals throughout the day, instructing them to track every single one of their charges to make sure they arrived home safely.
In recent years, he again stood up for the underdog: As the president of the Jack Kent Cooke Foundation, Levy dispensed millions in scholarships each year to promising scholars whose families couldn't afford the skyrocketing costs of higher education. He enjoyed being a Robin Hood, transferring wealth to the promising poor.
But last year, Harold Levy was dealt a tragic diagnosis: ALS, a disease that has felled other New York greats, including Lou Gehrig and Jacob Javits.
Levy continues to work as long as his body allows. His ever-sharp mind produced a column on the front page of The New York Times Sunday Opinion section in early April that offers intelligent ideas to help alleviate educational inequity in our colleges.
Last week, 200 of his loyal friends and former colleagues convened at CUNY's Graduate Center to pay tribute to Levy and his life of education achievement. Speakers included former New York City Board of Education President (and later city Comptroller) Bill Thompson, American Federation of Teachers President Randi Weingarten, Bard College President Leon Botstein and many other of education's bold-faced names. All speakers that day told inspirational stories about Levy and his quest to make education fair again in the city that was so good to him as a child of immigrants.
There was not a dry eye in the auditorium as Levy sat in the front row drinking in all the well-deserved adulation. The climactic moment came when recently retired New York City Schools Chancellor Carmen Fariña announced that the middle school in Inwood that Levy attended will now be named after him: What had been known in his time as Junior High 52 will in the future be Harold Levy Middle School.
Those who walk through its doors in the coming years should be inspired by the life story of an education angel who has certainly earned his wings.