New York City's Rent Guidelines Board should freeze rents
Too many rent-stabilized tenants are struggling, especially with stagnant wages, so this year the New York City Rent Guidelines Board should freeze rents in rent-stabilized apartments, write City Councilman Antonio Reynoso and state Senator Zellnor Myrie.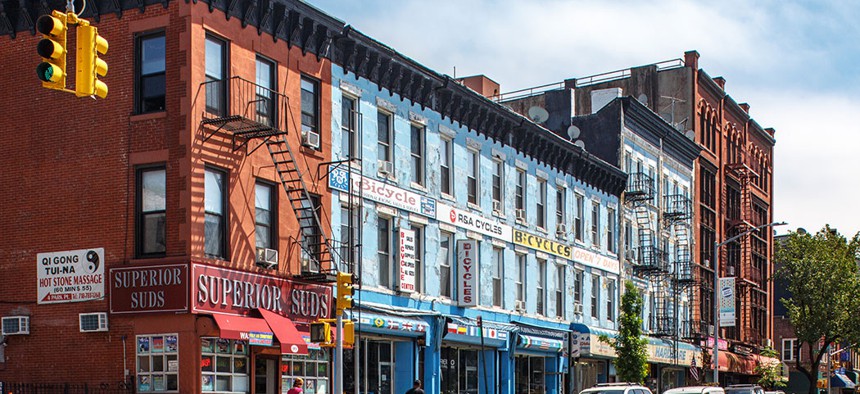 In just a few weeks, New York City's Rent Guidelines Board will make a decision that will have far-reaching consequences for the thousands of rent-stabilized tenants throughout the city. After a series of votes and hearings, the board will decide whether or not to issue a rent freeze for rent-stabilized units citywide. May 7's preliminary vote will determine whether a rent freeze is an option.
As representatives of two low-income, majority-minority districts, we know that affordable housing is a lifeline that thousands of residents cannot afford to lose. We urge the board to enact a rent freeze.
In black and brown communities like the ones we have the honor to serve, rent stabilization is vital. According to the Community Service Society, rent-regulated housing is the most common form of housing for people of color in New York City, and it protects more low-income households from displacement than all public and subsidized housing combined.
The security offered by stabilized housing allows immigrant and low-income communities of color like ours to earn college degrees, start businesses, raise families and otherwise contribute to society.
But all too many rent-stabilized tenants are struggling. Most of these tenants pay more than a third of their income on rent, and a third of them see half of their income disappear every month in the form of a rent check.
Making matters worse for rent-stabilized tenants is a problem plaguing not just New York City, but the entire nation: stagnant wages. For decades, wages have not kept pace with inflation or the cost of living. Despite working as hard as ever, sometimes taking multiple jobs, working people are finding it harder and harder just to keep a roof over their head and feed their families.
This is particularly true in New York City, where the cost of living is rising at nearly three times the rate of wages. As a result, a staggering number of New Yorkers are severely rent burdened. In state Sen. Zellnor Myrie's district, 57 percent of tenants pay more than a third of their income on rent and 33 percent of tenants pay more than half their income on rent.   
One might think that rent-stabilized tenants would be insulated from this trend, but they are not. At an average median income of $47,116, most rent-stabilized tenants are already considered low-income, and according to the Rent Guidelines Board's own 2018 report, "a majority of rent-stabilized tenants are not able to afford their apartments."
To be sure, increases to the allowed rents are sometimes necessary to keep pace with inflation and ensure that property owners can keep their business running and make necessary repairs and upgrades. In such cases, modest rent increases serve to preserve the quality of our existing affordable housing stock.
But that is not the case today. While wages for low-income earners have stagnated, landlords' profits have increased every year for 13 years in a row – a trend that has continued into 2019, according to the Rent Guidelines Board's 2019 Income and Expense Study.
Furthermore, revenues currently exceed operating costs in nearly all stabilized buildings across the city. This yields a surplus which landlords can use for mortgage payments or improvements to existing housing stock while still managing to run a viable business.
Raising rents for rent-stabilized tenants would only exacerbate the financial pressures that they are already facing. This would be disastrous, not only for renters but for New York City as a whole. Renters who face eviction – a likely consequence for many – are more likely to take sick days and lose their jobs, and their children are more likely to suffer developmental delays and struggle in school.
In a city with the greatest wealth on the planet, where income for landlords has gone up 13 years in a row, and where hundreds of thousands of tenants cannot afford to stay in their homes, allowing rents to rise for struggling tenants would be unacceptable.
We urge the board to do right by our city, our tenants and our communities. Freeze the rent.