Opinion
Doctors' offices are in danger of going under
The COVID-19 pandemic increases costs and decreases revenues for doctors. The state should help.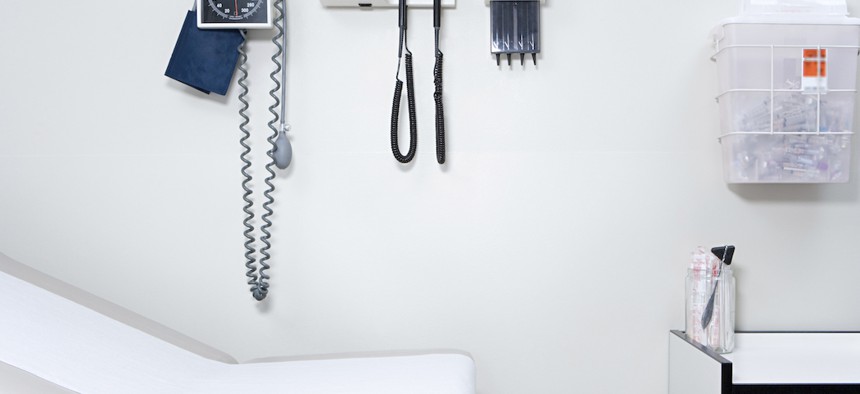 Every night at 7 p.m., New Yorkers cheer for the health care workers on the front line of the COVID-19 pandemic, fighting to save lives. We rightly laud their contributions. But we should also know that in addition to putting immense strain on our hospital system, the pandemic is preventing thousands of New Yorkers from getting the health care they need. And without help from the state and federal governments, many physician practices in New York will not be able to survive.
I work at a physician-owneddermatology practice in Elmhurst, Queens, one of the neighborhoods with thehighest rates of coronavirus in New York City. Before that I was faculty at NYU and Cornell for six years. I met my current boss, Dr. Hyun Soo Lee, when I was a resident at NYU and he was an attending physician at Bellevue.
Our practice is a few blocks from Elmhurst Hospital Center, one of the hospitalsmost overwhelmed by COVID-19 cases. Our patients are from Colombia, Mexico, Ecuador, Peru, the Dominican Republic, Puerto Rico, Korea, China, Bangladesh, India, Pakistan and Nepal. Our doctors and staff reflect this diversity. Most of us speak several languages, and organize our complex schedule to take care of uninsured and underinsured patients, arrange for patients to have providers who speak their language and support our local restaurants and businesses. I spend about 80% of my day speaking Spanish.
Medicaid patients comprise about 70% of our practice – what is called "an unfavorable payer mix" in health care finance terms. In human terms, these are cab drivers, medical assistants, pharmacy workers, delivery people, students, grocery store workers. In other words, they are often frontline workers. Many physicians in private practice cannot afford to take Medicaid, and academic centers most often do so only in their crowded resident clinics. This is because reimbursements are much lower than commercial health insurance, and the costs of operating a medical practice in New York are very high because of rents for commercial buildings.
Dr. Lee also has practices in the Flushing neighborhood in Queens, the town of Englewood, New Jersey and the Bronx. His bustling offices succeed because we service areas with a physician shortage and we have a very high volume of patients. This is made possible because our practice is efficient and well staffed – with four doctors, we employ approximately 110 people across all four offices, including mid-level medical professionals such as physicians' assistants and a nurse practitioner. This means that we have a very large staff available to answer phone calls, fill out prior authorizations, act as scribes for providers and answer non-clinical messages. When I worked in Manhattan, on an average day I could see 25-30 patients – usually with about three hours of paperwork. On a busy day in Elmhurst with so much support, I can see on average 50 patients, since my charting and paperwork is minimal.
Over the last month, our patient numbers have dropped significantly. Like many other physicians' practices, we have had to close our offices. Located in the epicenter of the epicenter, as our Elmhurst zip code has been called, I and several of our staff members have had COVID19, had to isolate, closed offices for our own and patient safety, and we have moved all of our patients for the time being to telemedicine. 
A survey by the Medical Society of the State of New York reported that 80% of physicians' practices respondinghad a reduction of more than 50% in the volume of patients since the pandemic. Many of these practices were not assisted by the federal small business loans Congress created in the third COVID-19 relief bill, known as the CARES Act. On a Facebook page for dermatologists, a recent post informally asked New York doctors if they had received PPP loans after applying for them. Of the 25 who commented, only 10 had and only 2 reported having received checks. A more general member survey indicated that most practices receiving loans applied through smaller, local banks.
Even though our practice is suffering, our patients still show up. I now see my patients from isolation in my home, while they are in isolation too. We introduce each other to our pets and families, we talk on Facetime and other platforms. Many of them have been sick. None of them live alone. 
One young woman from Bangladesh told me that both of her parents had been in a hospital's intensive care unit with COVID-19.
Another young man has Morbihan disease, a condition that causes severe disfiguring facial swelling. He would benefit at this point from a medication that needs lab monitoring, but I worry about the safety of sending him for labs right now in Elmhurst. He lives with older, more vulnerable, people.
A one-month old baby I saw on Friday had an extensive oozing rash with bumps of pus along his neck.
Many of my psoriasis and eczema patients are having extensive flares, possibly exacerbated by stress and indoor heating, are covered from head to toe in thick scales, and can't sleep. Many of them are on medications that suppress their immune systems. Being immunocompromised is a risk factor for more severe cases of COVID-19, including death, so we now have long complicated conversations about the possible risks of these medications. We make plans to either stop their medications, switch to others thought to be safer, or continue them, based on our patients' ages, other health issues, and the severity of their disease.
A patient with sarcoidosis, an autoimmune disease that can affect the skin and other organ systems such as the liver, lungs, and heart, heart, can't get her prescription filled for hydroxychloroquine. The drug keeps her from being covered in thick red itchy bumps but is now in short supply in some pharmacies because of its experimental use as a treatment for COVID-19. My staff and I have spent a lot of time tracking down a pharmacy that can provide her with this medication.
Even with our office closed, Dr. Lee has met patients in his Flushing office to drain abscesses and keep them out of urgent care and the emergency room. Our patients need us.
When medical offices start to reopen, to limit the risk of spreading the coronavirus among patients and staff, the volume of patients will need to be low. Our regularly packed waiting room will be almost empty as we prioritize urgent patients for inpatient visits and schedule with more time between appointments to allow for cleaning and to minimize crowding. Expensive and scarce personal protective equipment such as masks will be needed. For practices like ours in New York that rely on a high volume of patients, the decreased revenue and increased time and expense associated with PPE and cleaning will be devastating.
Physicians' practices are going to need support for a long time to be able to continue serving our patients.
What needs to happen to keep practices like ours open for New Yorkers who rely on us? Physicians' offices, in addition to hospitals, must be supported by the state budget. Federal stimulus packages have not picked up the slack for local New York physicians' practices. As federal small business loans are not reaching New York physicians adequately, small business loans prioritizing physicians' practices must also be made available at the city and state level.
In addition, now is not the time to be cutting Medicaid funding, as the state budget proposes. Neighborhood doctors' offices serve our frontline workers and in so doing, all of New York.