New York State
Upstate to New York City: Drop dead. Literally.
When it comes to lending unused ventilators, area politicians say only #upstatelivesmatter.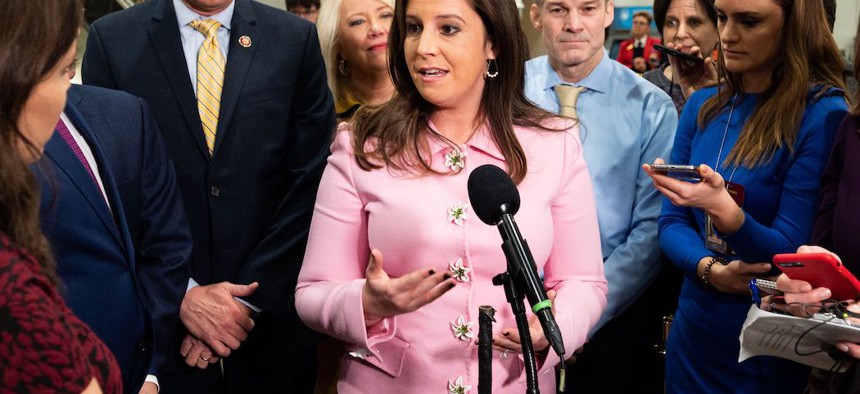 On Friday, Gov. Andrew Cuomo announced a temporary emergency measure in New York's battle against the new coronavirus pandemic. The state would borrow unused ventilators from upstate, which has seen far fewer cases of the virus per capita than downstate, and lend them to overwhelmed hospitals in the New York City region, where the life support devices are in short supply. "I'm not going to let people die because we didn't redistribute ventilators," the governor said. 
As Cuomo has repeatedly noted, the virus is expected to travel across the state like a wave. Today, New York City is short of ventilators, hospital beds and medical personnel, leaving hospitals to ration lifesaving supplies and let some patients die. New York City Mayor Bill de Blasio said last week that the city will run out of the breathing machines in a matter of days unless it secures an additional 2,500 to 3,000. In a few weeks or months, upstate may be in the same boat. Just as Cuomo has begged other states and the federal government to help New York in its hour of need – and promised to ship them to the next hot spot as soon as New York's crisis is over – he said New York will have to deploy its resources to the neediest areas at any given time. Given downstate's greater resources, upstate could end borrowing a lot more from downstate when their turn comes. 
Cuomo's reassuring and uplifting calls to common purpose during the crisis have received widespread bipartisan praise. So, you might expect that upstate New Yorkers, moved to do their part in saving lives, would eagerly rush forth to help their brethren. 
If so, you would be disappointed. As soon as Cuomo mentioned the ventilator redeployment, upstate politicians exploded in a greedy rage that would embarrass Ebenezer Scrooge. On Friday, a consortium of Republican legislators from upstate, including Reps. Tom Reed and Elise Stefanik, state Sens. Robert Ortt, George Borrello, Chris Jacobs, Pam Helming, Rich Funke and Fred Akshar, Assemblymen Philip Palmesano, Christopher Friend and Andy Goodell and Assemblywoman Marjorie Byrnes sent Cuomo a letter. (It's worth listing all of the signatories so that, as the bodies in New York City pile even higher, those who abandoned them can be held accountable.) "Taking our ventilators by force leaves our people without protection and our hospitals unable to save lives today or respond to a coming surge," reads the letter. "We stand together opposing the Governor's very dangerous and reckless action. He is leaving our communities in a terrible position which will cost lives."
Of course, leaving the New York City region without an adequate supply of ventilators during its current surge is already costing lives. But that goes unmentioned, as downstate lives don't count. Upstate lives, on the other hand, do count. That's why some upstate residents, led by Stefanik, have taken to tweeting with the hashtag #upstatelivesmatter. 
Online, many African Americans have taken offense at this hashtag, which appropriates the #blacklivesmatter language used to protest violent systemic racism and uses the phrase to justify hoarding resources in the predominantly white upstate region. Meanwhile, the communities in New York bearing the brunt of coronavirus deaths are black and Latino neighborhoods in New York City. One black woman from upstate tweeted in response to the hashtag that "the selfishness, presumptuousness, and open racism involved is embarrassing to everyone who calls upstate home." 
Nonetheless, on Sunday, a bipartisan group of elected officials from the Hudson Valley signed onto the let-downstaters-die initiative, including Rep. Antonio Delgado, Ulster County Executive Pat Ryan, Dutchess County Executive Marc Molinaro, Orange County Executive Steven Neuhaus, state Sens. George Amedore, Jen Metzger and Sue Serino and Assemblymen Kevin Cahill and Chris Tague. Their self-contradictory joint statement reads, in part, "We stand ready to help our fellow New Yorkers, but moving needed ventilators from our region now would be devastating and counterintuitive to all data on the spread of COVID-19."
Cahill, Delgado, Ryan and Metzger are Democrats. The rest are Republicans. Molinaro was the GOP nominee for governor in 2018. New York City-area voters might wonder how many more of their family, friends and neighbors would be dead already if Molinaro had won that election and brought this attitude to Albany. 
Other upstate officials from both parties, including Erie County Executive Mark Poloncarz, a Democrat, also have said their regions have nothing to spare. 
For the last few weeks, the Cuomo administration has doggedly tracked confirmed cases of the new coronavirus and tried to match resources to them. None of these upstate politicians who claim they have no ventilators to spare or that they will be unprepared for their own COVID-19 surge have cited any evidence or demonstrated that they have more accurate caseload projections. 
New York's COVID-19 outbreak is overwhelmingly a downstate phenomenon. The state reported 130,689 confirmed cases as of Monday morning. New York City and its four nearest counties – Nassau, Suffolk, Rockland and Westchester – account for 121,281 of those. Westchester, just north of New York City, has 980,000 residents and 14,294 confirmed cases of the new coronavirus. Erie County, which encompasses Buffalo and much of its suburbs, has 926,000 residents and just 1,023 confirmed cases. 
The federal government has sent 4,000 ventilators to New York, and other nations and states are beginning to help out as well. China sent 1,000 ventilators and Oregon, which sits between California and Washington, which are the second and third most affected states after New York, is shipping 140. 
But upstate's elected officials care less for the lives of their downstate neighbors than Oregon Gov. Kate Brown cares about New Yorkers.
That's why they're telling residents of New York City and its suburbs to drop dead. Literally. The "Upstate Firsters" do not offer an alternative source of ventilators to the downstaters who may die if these are withheld. 
This isn't to say that there are no valid concerns for upstaters to raise about Cuomo's plan to take up to 20% of their hospitals' unused ventilators. As the Daily Gazette, a newspaper serving the Capital Region, pointed out in an editorial against lending ventilators downstate, "If a hospital has only five ventilators to begin with and the state takes 20%, that leaves it with just four." But that's a reason for upstate's representatives to negotiate over the details, such as proposing to exempt some small rural hospitals that have few ventilators and are far from other hospitals, not to just oppose lending any devices at all. 
Perhaps, instead of just trying to protect their district's unused medical devices, Delgado and Stefanik should be working to secure more equipment from the federal government, which has been reluctant to part with its stockpile. Like the rest of New York's congressional delegation, Delgado and Stefanik failed to protect New York's interests in the recent federal stimulus package, allowing the state to get the least aid per coronavirus patient. Stefanik's main contribution to combatting the deadly pandemic has been to introduce a toothless resolution condemning China for letting the virus emerge. 
Now, here's another piece of statistical context to consider: How many ventilators would upstate have – how much of anything would upstate have – if downstate didn't subsidize it for the last couple of centuries? New York City, Westchester and Long Island account for 62% of New York state's population, but between 66% and 82% of its state income tax revenue, depending on how you count out-of-staters who commute to work in the New York City area. According to a 2017 Rockefeller Institute report, "New York City and the Downstate Suburbs 'give' far more to Albany in taxes and other revenues than they 'get' in state-funded expenditures. The Capital Region and the Rest of State, by contrast, get significantly more than they give." Upstate provides 24% of state tax revenues, but receives 35% of state spending. 
The current governor has been obsessed with investing public money in the upstate economy. Reporters on Cuomo's press list receive a steady barrage of news about grants to various upstate initiatives, with far fewer counterparts for New York City or its suburbs. 
Now, when upstate can finally pitch in and give downstate a helping hand, it turns its back instead.
Powered By
NEXT STORY: Conservative amateur sleuths deny New York hospital crisis