Opinion
Time to shine sunlight on public authorities
Incoming Gov. Kathy Hochul should work to add transparency to these independent government bodies.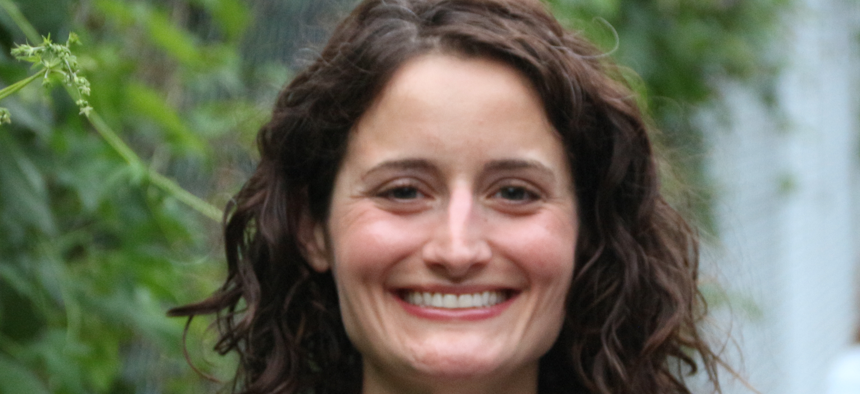 Lt. Gov. Kathy Hochul, who will become governor of New York on Aug. 24, has said that her administration will be "fully transparent." Let's hope that a transparent Hochul administration involves bringing independence and transparency to our state's public authorities.
For those keeping track, Gov. Andrew Cuomo has leveraged public authorities for his own benefit and to prop up his outsized ego. There have been numerous stories recounting Cuomo's interference. He bullied, exerted undue influence and pushed public authority officials to resign and even to suicide.
New York has made extensive use of public authorities. These corporate entities do everything. They operate our subways, provide our energy and build our infrastructure. Importantly, they do what general purpose governments (like the state and city government) can't easily do, which is issue bonds to fund construction projects and provide public services. As of 2014, New York's public authorities spent $60 billion annually, amounting to close to 30% of the state's annual budget. And, there are a lot of them. In September 2016, state Comptroller Thomas DiNapoli found that there were 324 state-level authorities and subsidiaries, 860 local authorities and eight established by virtue of interstate or international agreements for a total of 1,192 public authorities. They are everywhere.
Public authorities are a product of the Progressive Era. These independent agencies were meant to be just that – independent. The belief was that public authorities would allow experts to act in isolation from political scrutiny. This was the case for the country's first public authority, the Port Authority of New York and New Jersey, which was established in 1921. The agency delivered the George Washington Bridge on time and under budget!
The idea of a competent, independent and transparent public authority might seem like a pipedream to most New Yorkers. A century later, many of these agencies are beholden to the governor's office, are not guided by expertise and do not act in the public interest. Remember when Cuomo ordered the cash-strapped Metropolitan Transportation Authority to send $4.9 million to upstate ski resorts?
In addition to gubernatorial interference, many public authorities elude public scrutiny. For instance, Empire State Development's database of economic development incentives, finally established after years of advocacy from groups like Reinvent Albany and designed to bring sunlight to the state's freewheeling economic development spending, excludes key information, such as whether the jobs created are permanent or temporary.
Some authorities simply ignore requests made under the state's Freedom of Information Law, which is an important tool that allows academics, journalists and the public to gain access to government records. And many more authorities have been the subject of state comptroller audits that revealed overall mismanagement and a lack of transparency. Others, even though defunct, still exist on paper, waiting for a time when a public authority is needed for … who knows what?
There have been attempts at addressing issues of public authority independence, accountability and transparency. Beginning in the mid-1970s, when the state created the Public Authorities Control Board in response to the Urban Development Corp.'s (now Empire State Development) default on short-term debt, state officials have longed for more accountability and transparency. But even the Public Authorities Control Board was politicized when state Sen. Michael Gianaris was appointed to the board in 2019 in an effort to block the Amazon HQ2 deal in Queens, and his appointment was subsequently criticized by Cuomo.
Examples abound. The Authorities Budget Office, established when Gov. George Pataki signed the Public Authorities Accountability Act remains anemic and underfunded. The Public Authorities Reform Act of 2009, signed into law by then-Gov. David Paterson, gave the comptroller the power to review certain public authority contracts prior to publication for bid or proposal. Further, the act restructured the recently formed Authorities Budget Office. But, the additional accountability mechanisms were not enough to bring public authority accountability in line with routine government agencies. Post-expenditure audits by DiNapoli throughout the early and mid 2010s revealed that public authorities continue to suffer from "lax contracting practices, loose expenditure controls and inadequate oversight."
The late Assembly Member Richard Brodsky, a champion for public authority reform, told me in an interview in 2019 that as soon as the Legislature passes anything related to public authority accountability and oversight, public authority lawyers, "particularly in the economic development area," find a way around it. Brodsky was referring to the scandal involving one of Cuomo's closest aides, Joseph Percoco and the creation of state-controlled nonprofit organizations.
Public authorities support critical work across our state, from revitalizing downtowns to providing essential infrastructure to constructing and maintaining our parks. New Yorkers deserve transparent, accountable and independent public authorities. If Hochul is promising a fully transparent administration, let's hope she also has plans to bring sunlight to our public authorities and restore these institutions as places where impartial experts can thrive and do great things for our state.
Elizabeth M. Marcello is an adjunct associate research scholar at Columbia University and previously was campaign director at Reinvent Albany, an advocacy group that promotes transparent and accountable government.