Opinion
Editor's note: New owners of decommissioned Staten Island Ferry need to know what they're getting into
SNL's Pete Davidson and Colin Jost should look at how others succeeded – and failed – at repurposing ferries and other large boats.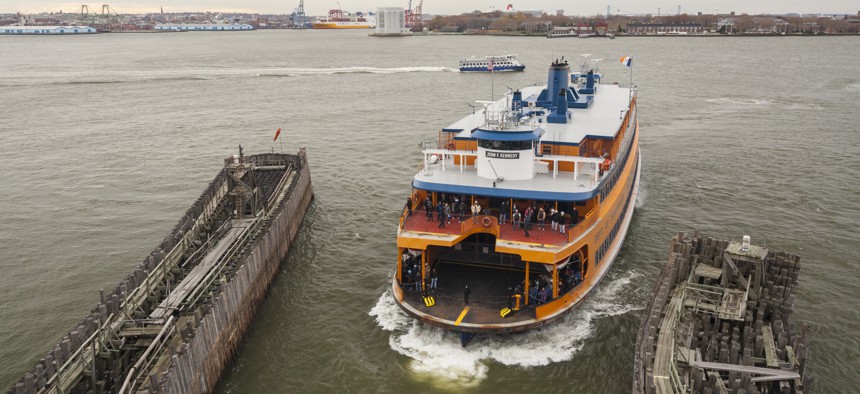 New York City auctioned the decommissioned Staten Island Ferry boat John F. Kennedy to the highest bidder last week. While the names of the new owners weren't disclosed, the New York Post reported that Saturday Night Live cast members and Staten Island natives Pete Davidson and Colin Jost – in partnership with Manhattan real estate broker and comedy club owner Paul Italia – made the highest bid and plunked down $280,000 for the 57-year-old vessel.
The city got rid of the Kennedy, a beloved ferry for its wide-open spaces and outdoor decks, because of mechanical issues. A former Kennedy captain suggested to Gothamist that the vessel would make a cool museum. The Staten Island Advance even reported that the Kennedy is already seen as eligible for the state and the National Register of Historic Places. Meanwhile, other ferries have been converted into house boats, as was done with an old Ellis Island ferry. 
Italia, however, tells the Post the Kennedy will become a "live entertainment event space." Whatever the case, buyer beware! Repurposing a multiton vessel isn't easy. The SS United States, a 71-year-old cruise ship that holds the record for fastest transatlantic crossings, has been rusting away for a quarter century in South Philadelphia. Its nonprofit owners have been paying a $60,000-a-month dock fee while struggling to find a new life for the boat. 
There's also the famed Queen Mary, now a Long Beach, California, tourist attraction with bankrupt owners and in need of significant repairs costing millions. 
Hopefully, the Kennedy will have a brighter future. Otherwise, it may just turn into a shipwreck.