Opinion
NYC's new leaders must turn crisis into opportunity
A new year with a new administration means that the city has the chance to reinvent itself after two years of hardship.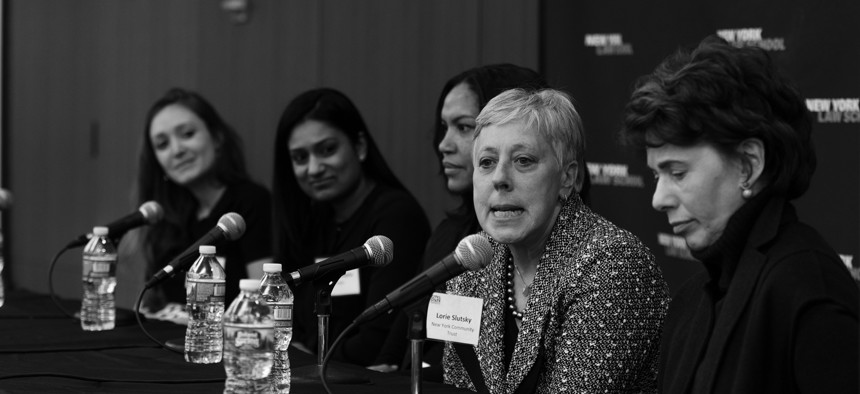 New York City Mayor Eric Adams and the city's new leadership face massive challenges as they take office. But they also have an historic opportunity to transform America's largest city and create a thriving, more equitable community for generations to come.
We are heartened to see that the mayor is taking steps to include representatives from various sectors as part of his transition. We hope that is a sign that he and other officials will rely on the ingenuity and lived experience of the city's wide-ranging communities – from the beaches of Tottenville to the towers of Co-op City.
This partnership is vital if we are to make real progress addressing our long-standing challenges. During the past two years, our city has been staggered by a devastating pandemic and a deadly hurricane and awakened to urgent calls for racial justice, but each was the latest manifestation of unresolved issues.
Yet, New York City has the chance to recreate itself and show its resilience. Now, with a new administration and with billions provided through the American Rescue Plan and expected federal investments in infrastructure, New York City has an opportunity for a reset. But only if we rethink our approaches and act big.
We simply cannot afford to settle for short-term solutions that look at headline-grabbing symptoms without addressing the underlying conditions. Adams and the new City Council instead can make good on their pledge to set a new course by ensuring that their energy and investments are used strategically – and by partnering with philanthropy, business and nonprofits to amplify these resources.
Adams clearly prioritizes improving public safety through better policing. But policing alone will not make our city safe. It requires a holistic approach that addresses root causes – like unemployment and the need for improved mental health services – that lead to higher crime rates.
Across the city, the pandemic often highlighted the long-overdue need to improve our mental health care system. By investing in efforts to improve mental health, we can also help more children learn, more people find and keep jobs and reduce the number of people who are living behind bars or without homes.
With that in mind, the city needs to ramp up investments in violence prevention programs such as Cure Violence, a promising evidence-based public health approach aimed at reducing gun violence in 17 city precincts.
It's time to finally close Rikers Island. But closing it will be a lost opportunity if we fail to enact policies that, among other things, consider the needs of people who are incarcerated and have disabilities or are living with mental illness.
There is also an urgent need for a proactive response to the economic impact of COVID-19. In a city that lost roughly 500,000 jobs, it's time to invest in and coordinate workforce training programs that will prepare those who have been displaced – as well as our rising generation of workers – for the good jobs of today and tomorrow in cybersecurity, nursing and biotechnology.
We can accelerate our city's economic recovery by pursuing much-needed improvements to our mass transit system that will make it more affordable and reliable for people to get to work, make it easier for those with disabilities to commute and improve our environment. 
We need to ensure that broadband is accessible and affordable in every corner of our city – including our poorest neighborhoods – leveling the playing field for children to learn, adults to be able to work remotely and more fully participate in our digital society.
The tasks in front of us are great, especially as the gap between rich and poor continues to widen, which was brought into stark relief by the pandemic. The moment is now to take actions that will help every New Yorker, because an equitable New York is a stronger New York. Taking bold steps to improve equity will show the rest of the country what's possible when government brings us together to take care of everyone.