Editor's Note
Editor's Note: Riders jumping onto the tracks are part of the safety problem in New York's subways
Last month, the majority of people who entered subway tracks did so voluntarily, according to the Metropolitan Transportation Authority.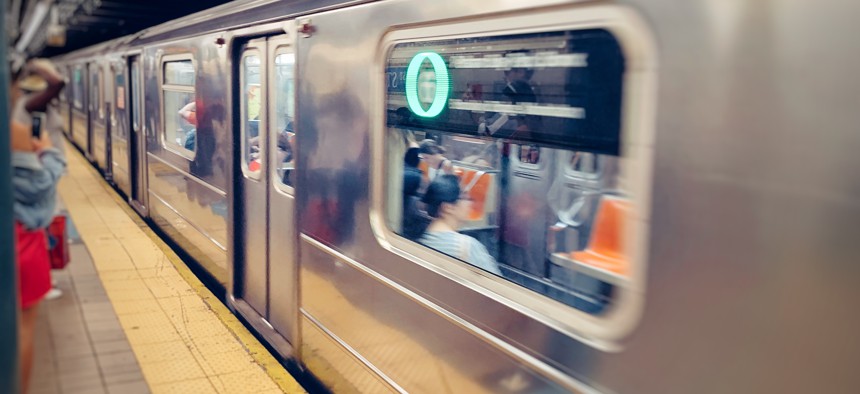 New York subway riders concerned these days about people being pushed onto the tracks should put that fear in context. Just last month, of all the people who were discovered on the tracks, almost half had entered them voluntarily, according to Jamie Torres-Springer, president of the Metropolitan Transportation Authority.
In January, there were 160 cases where people were on the tracks, Torres-Springer told the MTA Board on Thursday. That included four who were assaulted and fell or were pushed, nine who were suicidal, 10 who were drunk or high on drugs, 18 who had a health condition or slipped and fell and 40 who were people with mental illness or emotionally disturbed. 
The remaining 79 people made the voluntary decision to enter the tracks at their peril. It's one thing to go down when you can't help yourself or worse – you've been pushed, but to do it deliberately is contributing to a problem the MTA has not effectively addressed.
Torres-Springer prefaced his report by noting that there was a 20% increase in reported "track intrusions" from 2019 to 2021, including 68 that resulted in fatal collisions with trains. Among the people found on the tracks, he said, are homeless people who've set up encampments. The rest may be people who jump onto the tracks to retrieve a personal item like a cell phone they've dropped or to cross to the other side of the platform. Whatever the case, the MTA plans to promote ridership rules and safety education to encourage riders against repeating this game of Russian Roulette.