Editor's Note
Editor's Note: Delivering on cryptocurrency's supposed social good
Elected officials need more education about bitcoin before promoting it as a way of benefiting New Yorkers.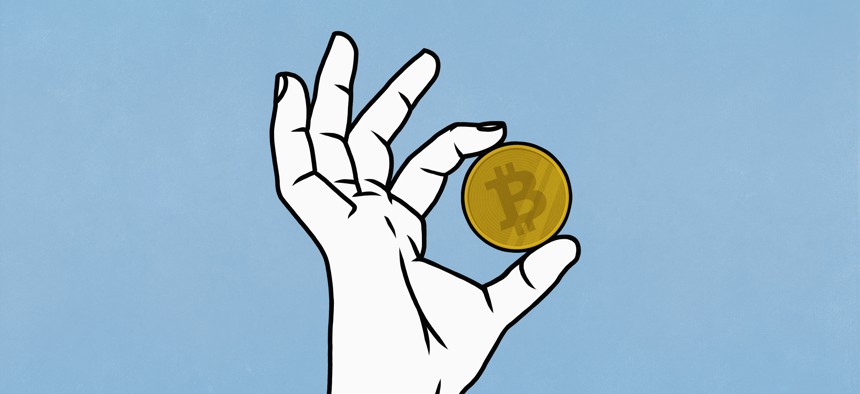 Cryptocurrency proponents at a City & State event in December hyped the notion that it provides more equitable access to capital and investment opportunities and has potential for creating a social benefit for people traditionally shut out from investing in the markets. Crypto, in short, was viewed as an opportunity, especially for New Yorkers who never had exposure to an asset class or had the opportunity for wealth creation. This includes unbanked people, particularly from Black and brown communities.
It sounds good, but as City & State Deputy City Hall Reporter Annie McDonough points out in her story examining crypto's potential for social good in this week's magazine, the digital currency is highly volatile, speculative and rife with scams and thefts. McDonough also notes "while virtual wallets may provide a way for people who are unbanked to access a system to exchange money, it doesn't do much to help people who don't have much excess cash to exchange in the first place."
McDonough's reporting raises concerns that Mayor Eric Adams, the city's loudest crypto cheerleader, and other policymakers who've also been fast wooed by the potentials of digital currency, must consider before taking the lead and converting their paychecks into bitcoin.
Those at the December event concluded there must be more education around the topic, starting with elected officials. Indeed, anyone who says they envision blockchain technology used for social good really better understand how it works. By the way, those who do understand can check out City & State's variety of Eric Adams nonfungible tokens here. If you're wondering what an NFT is, case in point.