Editor's Note
Editor's Note: Vacant NYC stores need tenants who want to be there
The expectation that some businesses will return to the brick-and-mortar locations they vacated during the pandemic is not realistic.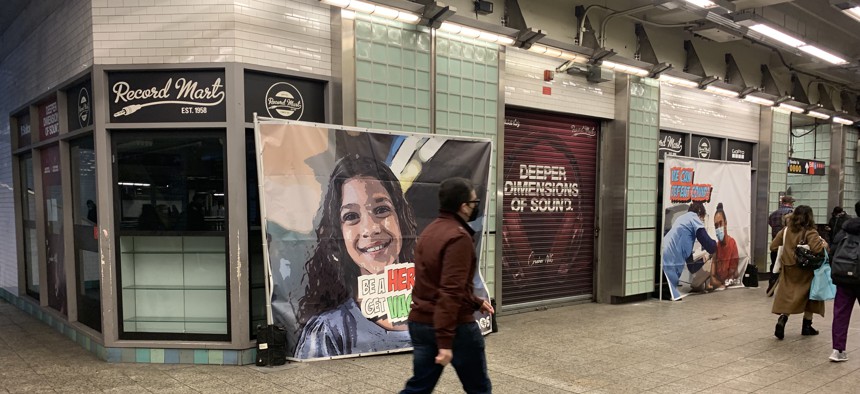 The evidence for how hard it's been for small businesses during the coronavirus pandemic can be seen among empty storefronts throughout New York City, and the expectation that these enterprises will return to their brick-and-mortar locations may not be realistic. But the struggles to stay afloat for many business owners had already been in play before COVID-19.
Among them is Felix Loo, the owner of Discorama, an online music store that for 41 years had five locations at different times in Manhattan. Discorama's last store closed on West Eighth Street in May 2017, a casualty of the once-busy commercial corridor.
By contrast, Record Mart, operating what was Manhattan's oldest record store out of the Times Square subway station, was thriving. New Yorkers and tourists passing through the station could easily duck into Record Mart to browse the LP and CD racks. That was until the business that was started by Jesse Moskowitz and Bob Stack in 1958 opted instead to continue as an online hi-fi equipment seller because of the pandemic. I texted Loo, who I had worked for while I was in high school, to suggest opening a Discorama in the Times Square location. "Retired from brick and mortar retail," he texted back, noting online sales were up 30% during the worst of the pandemic and that "we are still busy."
There was no argument that Discorama's business model had changed for good, and it underscored the urgency to find tenants for vacant stores who actually want to operate out of a brick-and-mortar environment again. This is what's happened to the old Record Mart location in the subway. Sadly, that new tenant is a COVID-19 testing site.