Publisher's note: Tom Allon helping to launch new think tank
The nonprofit Five Boros Institute will be independent of City & State's editorial operations.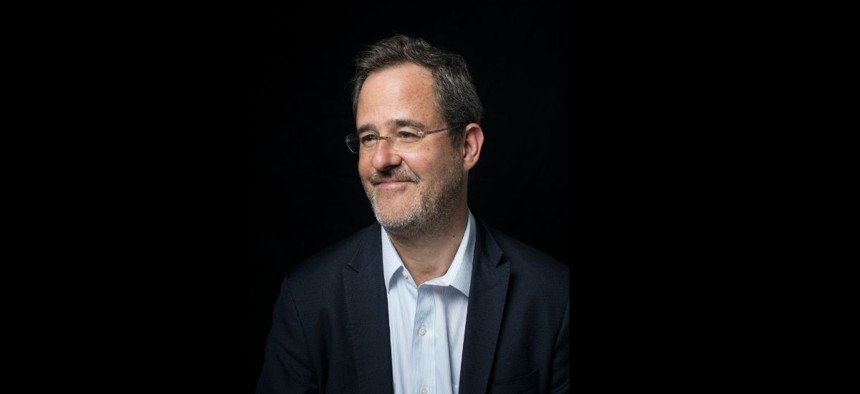 It's no secret that I've had a passion for civic matters all my life. I previously ran for mayor of New York City in 2013 and have spent a lot of time since then writing opinion pieces suggesting ways to improve our city. More recently, I was asked to serve on Mayor Eric Adams' Panel for Educational Policy. I accepted this opportunity since I've always had a keen interest in education. I've been involved in creating two new public schools (Eleanor Roosevelt High School and Frank McCourt High School) and was an English and journalism teacher at my alma mater, Stuyvesant High School, early in my career.
Now, I'm helping to launch a think tank that would benefit our city. It's something that I've wanted to do for at least two years, especially as the coronavirus pandemic has had a devastating impact on New York. The Five Boros Institute will operate as a nonprofit, nonpartisan clearinghouse for great urban policy ideas that are needed to help our city move forward, and it will involve major stakeholders from tech, real estate, business, arts and culture, academia and other sectors. I will co-chair the board in a part-time capacity and will receive no remuneration from this new organization.
I'm working closely with former Lt. Gov. Dick Ravitch to get this endeavor off the ground by this summer, and I'm being very careful to ensure that it remains totally separate from my work at City & State. That means no City & State employees will be involved. I think those who know me and City & State know that it operates editorially free of outside interference, including mine. Because of my Panel for Educational Policy appointment, I've recused myself on editorial coverage of education. I've also steered clear of involvement in discussing coverage of the Adams administration. And, of course, I will not discuss the activities of the think tank itself with the editorial leadership at City & State.
I have confidence that the journalists of City & State will continue to keep a close eye on politics and government in New York and hold those in power accountable.
The think tank will be independent. Let me be clear: Some have made an insinuation that it will be tied to the Adams administration. That is not true. While I have a personal relationship with the new mayor, as I've had with numerous elected leaders in the past, and my son Jonah Allon works for Adams as his deputy press secretary, that will not alter the integrity of this think tank as an independent, policy-oriented group. Finally, and importantly, we plan to receive funding from a wide array of organizations and philanthropists to ensure we are not beholden to any one industry or politically connected donor.
I truly believe this will be an idea-powered organization that will be guided by what is best for the city. It should be held to the standard of how well its ideas measure up on their merits. My only hope is to help create and serve as a board member in a new organization that will provide valuable, pragmatic and nonpartisan insights to help New York as it returns to being a thriving city in this important post-pandemic period. The timing for this new think tank couldn't be better.