Opinion
Opinion: Pass Clean Slate and NY leaves no one behind
The state Legislature can make this happen before end of session.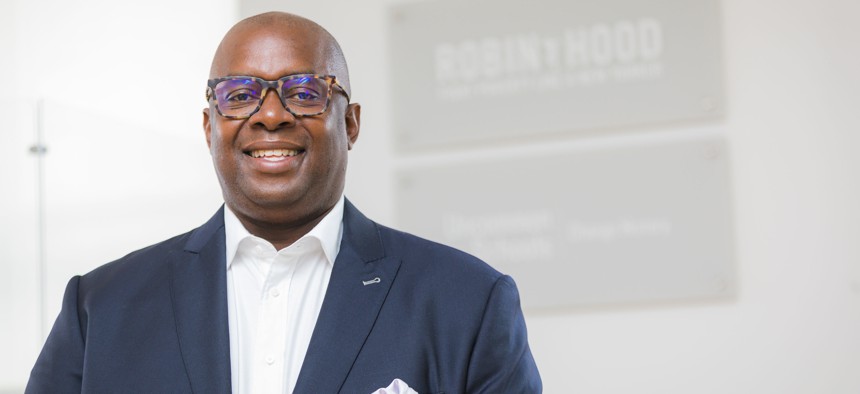 President Biden's Build Back Better package appears stalled in Congress, but New York's lawmakers in Albany still have a chance to pass legislation that will help New York build a better, more equitable post-pandemic future. At the top of the Assembly's agenda must be passing the Clean Slate Act, which passed the state Senate last night and will automatically seals conviction records after an appropriate amount of time has passed. By sealing old records, New York can help ensure that the 2.3 million New Yorkers with criminal records are able to become full and fair participants in economic and civic life.
America's criminal legal system has always been grounded in the twin sins of racial subjugation and the oppression of the poor. As a result of our reliance on mass incarceration, more than 7 million Americans have been imprisoned at some point in their lives. Another 45 million have misdemeanor convictions and more than 7 million have been convicted of felonies but never served time. These Americans are significantly more likely to be Black or Brown, and to have been born or raised in poverty. According to Equal Justice Initiative founder Bryan Stevenson, "We have a system of justice that treats you better if you're rich and guilty than if you're poor and innocent." In New York State alone, one-in-seven residents — 2.3 million people — have criminal records and more than 337,000 New York­ers have spent time in prison at some point in their lives. Reflecting national statistics, the vast majority of these New Yorkers Black or Brown. 
This reliance on incarceration comes at a huge cost to taxpayers, communities, and families, with the consequences of conviction lasting decades longer than individuals' sentences. 
Nationwide, the unemployment rate for formerly incarcerated people is nearly five times higher than that of the general population, due in large part to discrimination during the hiring process. In fact, research shows having a criminal record reduces interview callback rates from prospective employers by about 50% and studies show that 60% of formerly incarcerated individuals are underemployed one year after release.
As a result, time in prison reduces a person's lifetime earnings by 50% — or roughly $500,000. A conviction alone reduces an individual's life­time earn­ings by about $100,000 and even a misdemeanor conviction decreases annual earnings by 15%. In New York, those who have interacted with the criminal justice system suffer close to $2 billion in lost earnings annually, wealth that is predominantly lost from communities of color. 
On the housing front, the data is similarly grim: one survey of formerly incarcerated people and their families found that nearly 80% of respondents reported having been denied housing due to their own or a loved one's prior conviction. The rate of homelessness is 13 times higher among the formerly incarcerated population than the general population nationwide.
The tragedy is that the policies that promote mass incarceration – and separate those who have been entangled with the criminal legal system from work, housing, and full economic participation – do not actually make us safer. Indeed, these racist and classist policies make us less safe by driving recidivism and promoting the disparities that drive so much crime.
In 2017, New York State attempted to turn a corner by passing a law that allows conviction records to be permanently sealed under certain conditions. But while an estimated 600,000 New Yorkers are eligible to apply for their record to be sealed under this law, the process is burdensome and few know that it is an option. As a result, less than 1% of those eligible have even applied.
Our leaders can right this wrong by passing the Clean Slate Act, which would automatically seal a New Yorker's conviction record 3 years after sentencing for most misdemeanors and 7 years after sentencing for most felonies, not including time spent incarcerated.
Making it easier for New Yorkers to find stable jobs and housing will not only benefit them and their families — it will help entire communities and the state overall. 
Research shows that individuals who have previously been convicted of a crime are far less likely to commit another crime if they have a job and stable, full-time work. Meanwhile, the recent NYC Speaks survey found that housing was New Yorkers' top priority for creating safer neighborhoods. Removing barriers to employment for hundreds of thousands of New Yorkers will also help our economy bounce back by expanding the talent pool — which is why the bill is supported by business leaders and unions from Brooklyn to Buffalo.
Most importantly, the Clean Slate Act will help New Yorkers who have served their time move forward with their lives and provide for their families.
As we navigate our recovery from this once-in-a-generation crisis, we must build a new New York that uplifts those who were too often left behind before the pandemic. Helping New Yorkers with histories of convictions turn the page and successfully re-enter society must be part of that rebuilding.