Editor's Note
Editor's note: Moving MSG could be a winner for New York City
Opening up Penn Station to let in light would be a good thing for commuters – and potentially the Knicks.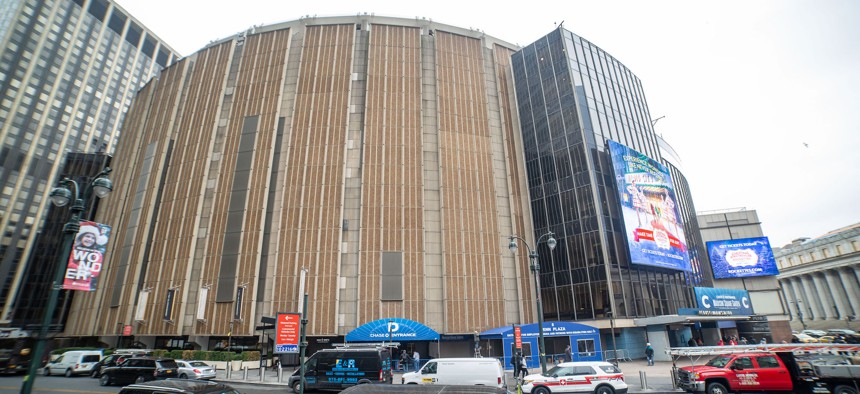 New York City Mayor Eric Adams signaled last week during remarks he made at Crain's Power Breakfast that he was open to a discussion on moving Madison Square Garden as part of the Penn Station redevelopment plan. "The Penn Station project is a crucial one. I think that area is ripe for housing, is ripe for real investment," Adams said at the event, the New York Post reported, adding that Hizzoner joked, "And if that fits into Madison Square Garden moving into another location – maybe we'll help the Knicks win."
Opening a dialogue on the prospect of moving MSG would address at least one of the many concerns advocates for rebuilding Penn Station and community representatives have had about the current plan, which keeps the Garden in its current location on top of the transportation hub. Most critics of the proposal want the indoor arena moved to allow for a more visionary reconstruction of the station that would include an above ground structure, reminiscent of the original.
"The preferred alternative, to keep Penn Station under Madison Square Garden … is doubling down on the disaster of the decision to tear down the original station and pin it under MSG," said Sam Turvey, chair of Rethink Penn Station NYC, a group that supports the MSG move, in a statement responding to Gov. Kathy Hochul's selection of design firms for the redevelopment.
Adams pushing for a discussion can help the project move forward and would show that government officials and developers involved are open to feedback and suggestions even at this stage of the planning process. The Knicks wouldn't be the only winners.