Editor's Note
Editor's note: Turkey giveaways are as important as ever
Rising costs mean more constituents will be hoping for a free bird this year.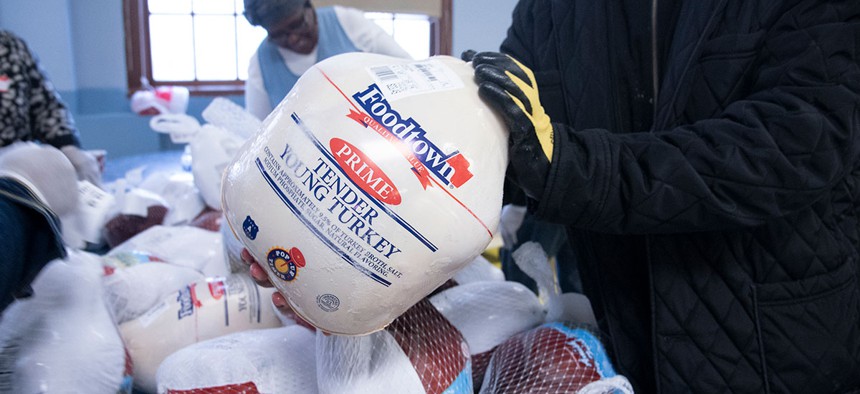 With the passing of another election cycle, the focus for many elected officials will now shift to a top priority few would miss this time of year: turkey giveaways. 
Giving away turkeys before Thanksgiving is a way for many policymakers to show they care for constituents, who might not be able to afford a delicious cooked bird with all the trimmings for the holidays. It's also not bad public relations for those who want to stay in good standing with voters. Now that elections are over, it's time to start handing out birds. 
This year, however, the giveaways come with greater urgency. The price of fresh turkeys has risen sharply along with the cost of just about everything else due to record inflation. It may mean no turkey dinner for a higher number of older New Yorkers living on fixed incomes than in recent years. Individuals and families who've struggled to recover from the impacts of COVID-19 also will have a difficult time affording a traditional Thanksgiving meal. An uptick in layoffs with a possible recession looming will likely mean many New Yorkers will pass on the purchase of a Butterball, or fresh turkeys of any brand for that matter. Don't forget that New York also has recently welcomed thousands of migrants who likely have never celebrated Thanksgiving. They're sure to be grateful this season. Don't they deserve a free turkey too? 
Most electeds hopefully are giving away turkeys because it's the right thing to do. This year, it's one big way to help New Yorkers avoid going hungry at least for one day – a day everyone can be grateful, whether they are giving or receiving.