Opinion
Opinion: Congress' last chance to feed hungry kids
New York's congressional delegation should seize the moment to restore lapsed aid programs, pull kids out of poverty and put food on the table for millions of our neighbors across the state.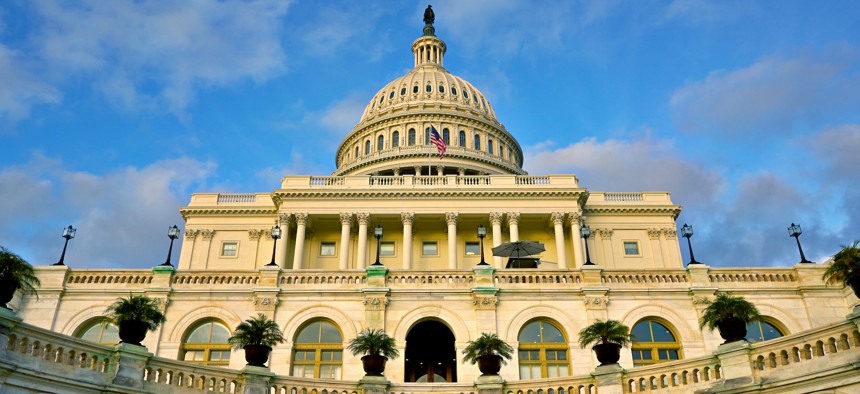 The clock is ticking for this 117th Congress to make a last-minute bid to confront child hunger and poverty.  
Almost two years ago, this congress passed a wave of sweeping pandemic legislation that met the moment. Their actions amid the crisis cut child poverty in half, breaking a decade of stagnation, and providing direct financial and food assistance to families in ways never tried before.
Today, the pandemic may be waning, but the problems it revealed – like child hunger – are still very much a reality for thousands of New York families. In fact, earlier this year No Kid Hungry found that nearly two-thirds of New Yorkers are finding it harder to afford groceries for their families than before the pandemic, and 1 in 3 have been forced to skip a meal because they couldn't afford food.
Congress already knows how to fix this, but as this term has worn on, those innovative pandemic-inspired policies lapsed. Now, families are entering 2023 with new challenges like inflation, at the same time many benefits have disappeared.
As a flurry of last-minute legislation gets bundled together, New York's congressional delegation will never have more leverage than it does in this lame duck moment to restore lapsed aid programs, pull kids out of poverty and put food on the table for millions of our neighbors across the state. 
And so, we urge our Senators and Congress Members—including Brooklyn's own Senate Majority Leader Chuck Schumer and incoming Minority Leader Hakeem Jeffries – to act before it's too late.
The single most potent thing this Congress can do is resurrect the expanded Child Tax Credit. Here in New York, the expanded CTC cash payments benefited 3.5 million kids and pulled 250,000 of them temporarily out of poverty before it lapsed a year ago. 
During that brief window in 2021, the vast majority of families found a few hundred extra dollars in their bank accounts every month. Surveys of parents showed they spent those extra funds on food and other household essentials. 
As Congress moves to pass tax extenders before the session passes, they have one last opportunity to push through some version of the expanded Child Tax Credit. It's worth going to the mat to get this done.
The other major opportunity during these last few days of session is to ensure the omnibus spending bill includes funding to expand child hunger programs that has proven so essential over the past two years.
A decade ago, Congress first funded a pilot program that gave low-income parents extra dollars on an EBT debit card each summer, helping them pay for meals kids would otherwise have gotten for free at school. It was since tested on a statewide level in a handful of states —but it stopped there.
During the pandemic, a wave of emergency aid gave eligible families in New York $375 for extra groceries on their EBT card—our state's first experience with this kind of program. It worked, but the last of that aid is behind us, and this summer, struggling families will face higher grocery bills without that extra help.
A permanent national expansion of Summer EBT would be a lifeline for families during the hungriest time of year, ensuring kids receive three healthy meals every day, even when school isn't in session. 
A small legislative change would also help maintain the success of providing kids with free summer meals distributed at parks, schools, and libraries, by letting families take meals home rather than eating on-site. We made that temporary change during the pandemic and doubled the number of kids fed through the summer meal program.
We can also help more families during the school year by expanding the Community Eligibility Provision (CEP), allowing more schools to provide free breakfast and lunch to every child.  
These aren't difficult policies to implement—they were the reality just a year ago. 
They aren't even controversial. So, let's seize this moment.
This Congress and our New York delegation have a real record of accomplishment pulling families back from the brink during the worst days of the pandemic. 
In their final days, they can make a lasting impact that will transform the lives of kids for years and decades to come.
Rachel Sabella is the director of No Kid Hungry New York.
Powered By
NEXT STORY: Editor's note: On Penn Station, it's time to dream big again