Opinion
Opinion: Fund, don't delay, public campaign financing
New York's matching funds system will decrease the power of big money donors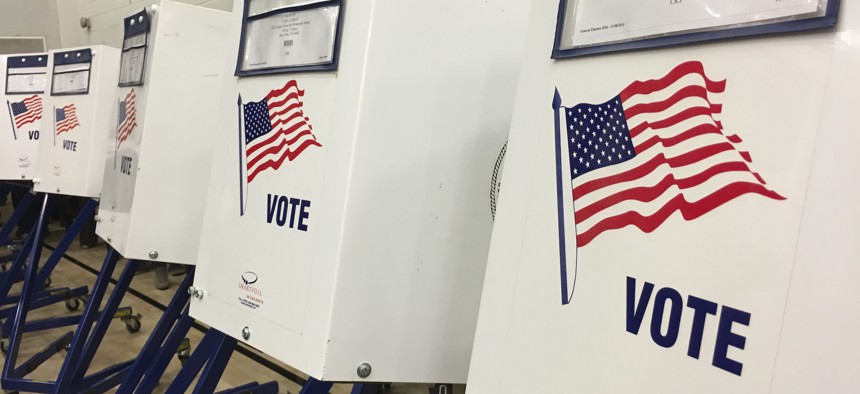 Democracy works best when the voices of everyday people are included and represented. But the influence of big donors in the current campaign finance system isn't getting better, it's getting worse. In the 2022 election, New York's 200 top donors gave almost $16 million to statewide and legislative races. In comparison, the 206,000 people who spent $250 or less collectively gave $13.5 million in donations, according to an analysis of public data released in January. 
The weight and influence of these corporate and special interest donations, and those of their lobbying firms, are at odds with the solutions our communities need – whether it's tenants' rights and affordable housing, real clean energy and climate solutions, good paying jobs, health care for all, consumer protections or ending police violence and mass incarceration. The dominance of big money in elections contributes to the perception held by many that government "doesn't work for me." 
That's why hundreds of organizations in New York have fought against the influence of big donors in Albany for decades, advocating for the passage of a voluntary public campaign finance program at the state level. After the success of the small donor matching funds system in New York City, a bill to start a program at the state level was passed in 2020, with a start date for the 2024 election cycle for state Senate and Assembly races, and statewide offices in 2026. 
The new Public Campaign Finance Program will amplify the voices of everyday New Yorkers, through matching funds that allow small donors to have a big impact. The system is designed to ensure our elected officials can campaign in their district without worrying about big money fundraisers, with the support from within their district to succeed. It's designed to allow more and different kinds of candidates from diverse backgrounds to run and represent their communities. And it's meant to dramatically decrease the power of big money donors who have long dominated state politics. 
Last year, Gov. Kathy Hochul and the legislature began funding the program with a downpayment of $10 million for matching funds. The governor and legislative leaders appointed a trusted set of commissioners to the Public Campaign Finance Board. Together with the state Board of Elections staff, they have developed and launched the program for candidates who are now signing up to use it, including a number of sitting legislators who are choosing this sound alternative to funding election campaigns. The board requested $114.5 million in fiscal year 2024 for program's administration and matching funds. Yet Hochul allocated only $39.5 million in her executive budget.  
Even as many groups are advocating for funding in the current budget for the many programs necessary for our constituencies and communities, we are united in our desire for the legislature to fully fund the new Public Campaign Finance Program, in this year's state budget. A poll released in February shows that 70% of New York voters want elected officials to prioritize countering wealthy donors' influence in politics. In every region of New York state, the majority of voters said they support the state's public campaign financing program. And 62% of New York voters say lawmakers must give the state's public campaign financing program sufficient funding. 
Our legislators in Albany are listening to the people, and both the New York state Senate and Assembly budgets also include funding for both the administrative agency and matching funds in the new public campaign finance program. As they head into final budget negotiations, we need all three – the governor, state Senate and Assembly – to keep their commitment in the final budget. Delaying this program would be nothing more than an effort to weaken our democracy. Keeping their commitment will clear the path for more candidates to sign up for the new system and for the people of New York to get excited about engaging in our democracy in a powerful new way.
Jess Wisneski is the co-executive director of Citizen Action of New York.
Powered By
NEXT STORY: Opinion: The state must make safe e-bikes affordable for all New Yorkers