Health Care
Opinion: Medicaid prescription changes threaten patients and safety net providers
The federal 340B drug pricing program that serves low-income and underserved patients is about to be stripped of funding which may reduce STD and COVID-19 treatment services in New York.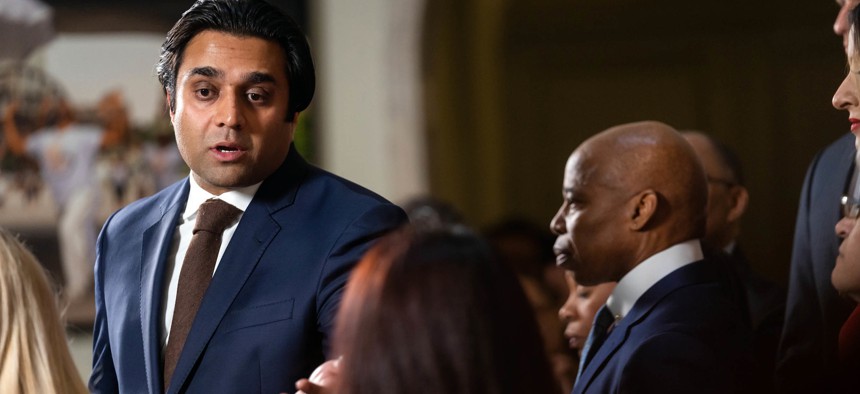 New York state is about to disrupt how Medicaid patients receive the prescription drugs they need, which will compromise safety net providers' ability to provide critical care to underserved New Yorkers. Since 1992, the federal 340B drug pricing program has given low-income patients and their communities necessary resources and services through discounted drug prices. The 340B program allows qualifying hospitals, federally qualified health centers and community health centers to purchase outpatient prescription drugs at a discount and then invest those savings into reduced cost or free medications for patients or into services not covered by Medicaid, such as care coordination, housing placement and food and nutrition programs, to name a few.
Safety net providers, hospitals and other 340B entities throughout the state have used this program to offer critical medical care and help connect underserved, low-income patients to an array of supportive services that allow them to live longer, healthier lives.
This is a matter of equity: A survey of 340B entities across the state found that 66% of their patients are Black or Latino; 11% are transgender, gender-nonconforming or nonbinary; 41% are over 50 years of age; over 50% have a substance use disorder; 62% are experiencing homelessness or need housing support; and 18% are uninsured or underinsured.  
On April 1, 2023, the state plans to move over 5 million Medicaid members' pharmacy benefit out of managed care and into fee-for-service, which will allow the state government to absorb the savings that 340B entities accrue through the program, stripping this funding from the health care system. Save New York's Safety Net, a statewide coalition of clinics, community-based organizations, and HIV health plans, estimates that this "carve-out" of the pharmacy benefit will result in an estimated $240 million a year in lost revenue for 340B entities, forcing the reduction or elimination of critical medical and supportive services for vulnerable New Yorkers. NYC Health + Hospitals, the safety net system for New York City, forecasts a loss of at least $123 million a year.
This means some 340B entities may be forced to reduce clinic operations or fully shut down sites, thus reducing HIV, sexually transmitted infection, and hepatitis C services, community education and outreach, and COVID-19 testing and treatment. Removing the pharmacy benefit from managed care will also change how patients receive pharmacy care. Managed care plans currently provide access to specialty pharmacists with expertise in HIV, mental health and gender-affirming care, which will be lost in a fee-for-service model. The 340B program also allows community health centers and hospitals to offer pharmacy services onsite. The carve-out could throw a wrench into plans to develop or expand accessible, community-based pharmacy services. 
Other jurisdictions have stumbled after introducing a similar pharmacy benefit carve-out. In January 2022, California transitioned its Medicaid drug program from managed care to fee-for-service. Within a month, Medicaid enrollees reported that they had been forced to go without their medications for weeks and were regularly experiencing hourslong waits on call center lines. California providers continue to report lost patient data and improper claim denials following the carve-out, and these issues persist today. 
In 2021, Save New York's Safety Net along with community advocates, providers, health plans and hospitals successfully fought to delay this move for two years, but the state is set to initiate the carve-out on April 1, 2023. Time is running out to ensure our most vulnerable communities have the medical and supportive services they need to stay healthy. 
New Yorkers have witnessed multiple public health crises in the past few years that have taken – and continue to take – a major toll on an already burdened health system still recovering from pauses in service during the first wave of the COVID-19 pandemic. Each crisis underscores the importance of our safety net. The carve-out will rip a hole in this net, and many will fall through the cracks, exacerbating inequities and hindering progress in preventing disease. State legislators should repeal this policy and allow 340B entities to continue receiving savings. Our most vulnerable New Yorkers must continue to receive the level of care they deserve.