Opinion
Opinion: Don't give up on public campaign financing
A small-dollar public campaign finance system can help prevent the kind of political corruption I investigated a decade ago.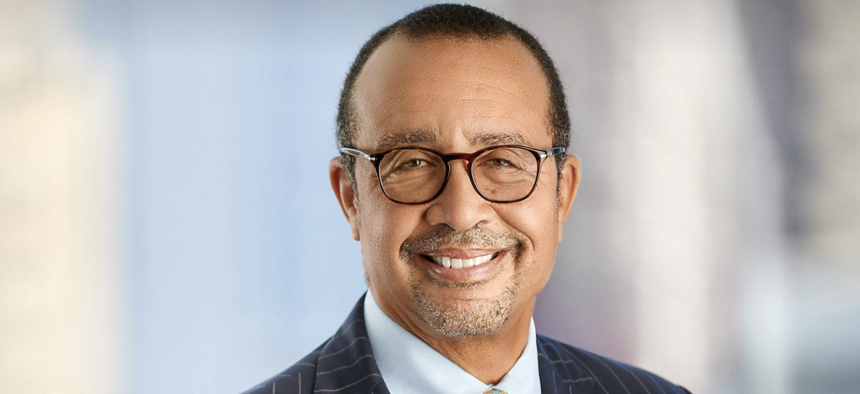 Lawmakers in Albany are reportedly getting cold feet about New York state's new small-donor public campaign financing program, even after publicly committing to funding it in the upcoming state budget. These reports are deeply concerning. They raise fears that, after several years of progress toward democratic reform, we're really just going back to business as usual in Albany.
I was thrilled when our elected leaders enacted the state's groundbreaking public financing program in 2020 and again when the program finally launched last November. Ten years ago, I served as the co-chair of the state's Moreland Commission to Investigate Public Corruption. When the Commission released its initial findings on Albany's "pay-to-play" political culture in 2013, we recommended that the state create a small-donor public financing system to help "leverage the power and influence of each small contribution, amplifying the voices of those who are drowned out by the blare of big money."
New York needs this program more than ever. Just look at the 2022 election, in which the 200 biggest donors to candidates outgave the state's 206,000 smallest donors by more than $2 million. Small donors giving under $250 made up just 11% of all campaign funding. Voters understand that those 200 big donors will have a much easier time being heard in Albany than most New Yorkers. No wonder 70% of New York voters want their elected officials to prioritize countering the influence of wealthy donors in politics.
With adequate funding, New York's program will be the most robust public campaign finance initiative in the country. For statewide candidates, the program will match $6 for every $1 donated by a state resident who contributes up to $250. Legislative candidates can receive as much as $12 for every $1 donated by district residents.
That meaningful match will help give everyday voters more influence in our state's politics. A recent analysis found that the program will increase the financial power of small donors to their legislative candidates six-fold, from 11 percent of all donations under the status quo to as much as 67%. For statewide candidates, small donors would see their stake increase nearly seven-fold, from 6% to 41% of all campaign funds. This will allow candidates to focus their fundraising efforts on small-donor constituents and still raise competitive sums.
Candidates who participate in the public financing system will be more connected – and more accountable – to voters. As the Moreland Commission's 2013 report explained, New York City's long-running public financing program "has led candidates to reach out to engage a more diverse and representative set of constituents." More recent research has reinforced that conclusion, finding that candidates running under public financing raise more money from small-dollar constituent donors than their privately financed counterparts.
New York State's public financing program is ready to go. The program's administrator – the New York Public Campaign Finance Board – is open for business. Candidates are already signing up. The Board has adopted procedures to ensure that issues like the Assembly redistricting process don't impede candidate participation. The only thing missing is the funding in this year's budget. There's no reason to delay.
This program is worth the tiny fraction – 0.02% – of the state's total budget needed to fund it. As my colleagues and I on the Moreland Commission found, public financing will "reduce the pressures donors place on our elected officials to provide targeted tax breaks for special interests and to spend public funds on pork barrel projects of doubtful public value." Eliminating just one wasteful tax expenditure or unnecessary spending program, we found, could amply cover the cost of the program.
A decade ago, the Moreland Commission called on New York to "create a campaign finance system that promotes public trust and democracy, changes our pay-to-play political culture, and empowers ordinary New Yorkers." New York's public financing program is the bedrock of such a system, and voters have already waited too long for it. No more waiting. No excuses. Albany should fully fund this critical program and ensure it proceeds without delay.
Milton L. Williams is an attorney and former federal prosecutor. He served as co-chair of the Moreland Commission to Investigate Public Corruption.
Powered By
NEXT STORY: Opinion: I ran for Manhattan DA against Alvin Bragg. Here's what I think of the Trump indictment.