Editor's Note
Editor's note: Jordan Neely's death shows how homeless people are the ones at risk
Neely didn't deserve to die for being in a heightened level of distress.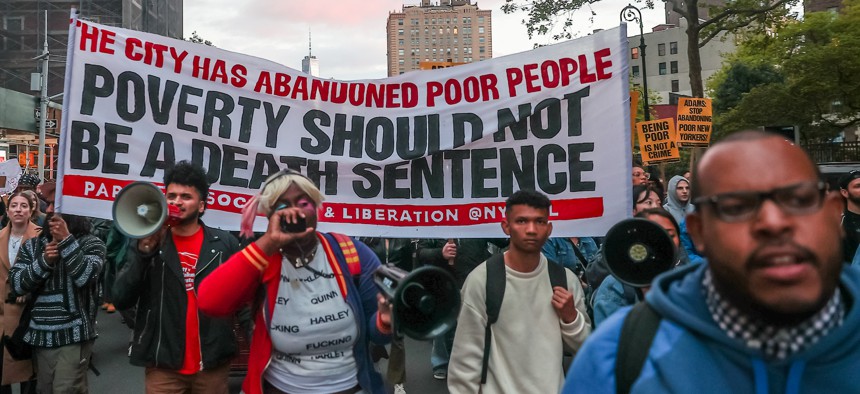 The death of Jordan Neely revealed a dark side of how homeless people are viewed by some in New York. The 30-year-old homeless man boarded an F train last Monday in a heightened level of distress and ended up dead in a fatal chokehold. The alleged killer, identified in reports as Daniel Penny, is a former Marine from Long Island. Although Neely's death was ruled a homicide by the New York City medical examiner, no charges were filed at the time this column was written.
Neely's death revealed how homeless people are dehumanized to the point where their lives are at risk. The government needs to find a way to avoid a repeat of this tragedy. Does the city need a mental health czar to better coordinate such services so others don't suffer the same fate as Neely?
A prominent business leader noted the city already has Brian Stettin, senior adviser to the Adams administration on severe mental illness; Dr. Mitchell Katz, CEO of NYC Health + Hospitals; Health and Mental Hygiene Department Commissioner Dr. Ashwin Vasan and Deputy Mayor for Health and Human Services Anne Williams-Isom. City & State staffers also pointed out that more support is coming from Gov. Kathy Hochul, who in February pledged  $12.5 million to be spent annually for 500 additional supportive housing beds to house homeless people earlier this year. Hopefully, those efforts will make progress in helping the mentally ill from being further victimized by those who don't understand the problem.
Homelessness Case Studies
Powered By
NEXT STORY: Opinion: School suspensions must end