Editor's Note
Editor's note: Penn Station redevelopment plan deserves an RFP
A competitive selection process may be the best way to reimagine the nation's busiest transit hub.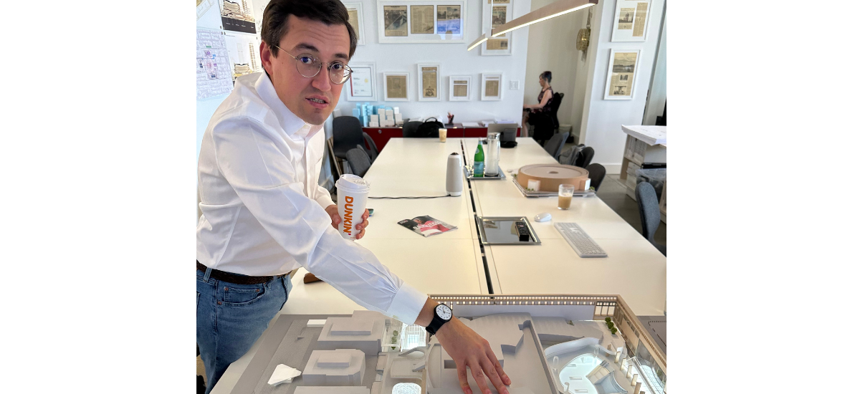 Manhattan Borough President Mark Levine and Rep. Jerry Nadler held a press conference last week calling for a request for proposals, or RFP, for the Penn Station redevelopment plan. This would create a competitive process for reimagining the station at its location underneath Madison Square Garden. Nadler and Levine, joined by New York City Council Member Erik Bottcher and Assembly Member Tony Simone, who represent the area around the station, also called for the construction of a new Eighth Avenue entrance where The Theater at Madison Square Garden now exists.
So far, the Metropolitan Transportation Authority has not indicated it will issue an RFP. Instead, it is on the hunt for architects to design the current plan, which keeps the station underneath the Garden and removes an unused taxiway to allow for a higher ceiling covered by a glass to let sunshine in. The plan was panned by critics, like ReThink Penn Station NYC, who prefer a bolder design reminiscent of the original station.
Given the rejection, an RFP could be the answer for delivering more palatable options. Private infrastructure developer ASTM North America already has offered a proposal that also takes over the taxiway and additionally removes The Theater for an Eighth Avenue entrance that would allow even more sunlight into the station. Peter Cipriano, ASTM North America's senior vice president, said he would jump at answering an RFP. "All we want is a fair process that we can compete in," he told me, while showing a model of his station redevelopment proposal. "We're very confident with what we've got," he added. "I don't think anybody can compete with it. But go ahead. Compete!"
Economic development Case Studies
Powered By
NEXT STORY: Commentary: Chris Quinn for Mayor?