Energy & Environment
Opinion: New York must require companies to disclose greenhouse gas emissions
California just passed the most sweeping environmental accountability bill to date. New York should be next.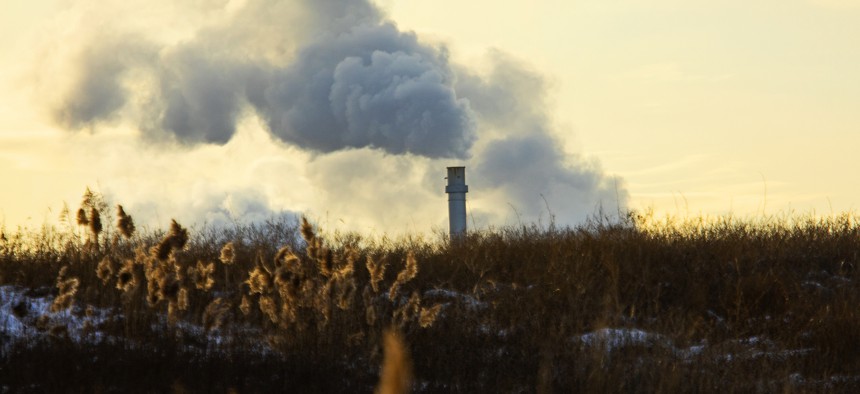 Just 100 companies have been the source of 71% of all industrial emissions since the recognition of climate change in 1988, with 15 U.S. food and beverage companies alone surpassing the entire continent of Australia in greenhouse gas emissions. The climate impact of our corporations is alarming, painting a stark picture of the urgent need for corporate accountability and transformative action. 
But where do we start? California offers a clue. Gov. Gavin Newsom just signed first-of-its-kind legislation requiring all major corporations to publicly disclose their emissions, from the supply chain to the board room. Right now, few companies reveal how much they pollute. When they do, these disclosures are often limited, unverified and cover only a fraction of the supply chain. This leaves consumers, investors and shareholders in the dark about a firm's actual climate impact, "greenwashing" big polluters and obscuring the good-faith efforts of firms adapting to a more sustainable future.
The status quo also impedes government efforts to fight climate change. Without comprehensive insight into the carbon emissions from large corporations, the effort to regulate and incentivize their decarbonization efforts is like trying to hit a moving target in the dark – imprecise, challenging and largely ineffective.  
California's new law will require more than 5,000 companies with revenues of $1 billion or more to provide an all-encompassing view of their environmental footprint. This is a monumental step forward in progressive politics and environmental protection. 
New York must follow suit. We – state Sen. Brad Hoylman-Sigal and Assembly Member Deborah Glick – have introduced mirror legislation in the state Legislature. If two of the biggest economies in the nation join forces to hold corporations accountable for their climate emissions, the impact will resonate globally. 
With increased flooding, wildfire smoke and extreme heat, we already are paying the price for climate change. Giving consumers access to accurate and comprehensive emissions data means we can make more environmentally responsible purchasing decisions – and harness our collective purchasing power for the greater good. 
By rewarding more sustainable companies, the legislation will also level the playing field by shifting incentives toward emissions reductions and empowering shareholders and investors to hold entire industries accountable. This not only empowers everyone to purchase truly clean and green goods but also encourages industries to shift towards more sustainable practices. 
Major companies like Apple, Microsoft and Patagonia have already come out in support of California's new law. A bicoastal cooperative effort between our state and theirs can influence the entire country. Combined, these states account for nearly a quarter of the nation's GDP, meaning where they move, industry follows. California is the catalyst, but New York can still lead the way toward a cleaner, greener future.
Brad Hoylman-Sigal is a state senator representing the Upper West Side, Hell's Kitchen and Chelsea. Deborah Glick is an Assembly member representing Greenwich Village, Soho and Tribeca. Vanessa Fajans-Turner is the executive director of Environmental Advocates NY.