New York State
New York's politically powerful pets
These four-legged friends are inspiring an animal-friendly New York.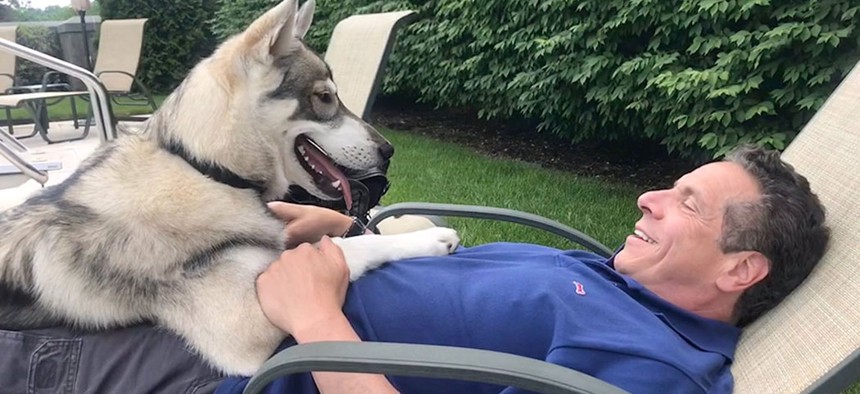 Behind every great politician is a great pet.
At the end of a long day of lawmaking, it's nice to come home to a furry (or scaled or feathered) friend. Just last week, Assemblywoman Linda Rosenthal got to tell her cat Kitty that none of her feline friends will get declawed, thanks to a new law Rosenthal championed banning the practice that Gov. Andrew Cuomo recently signed. Assemblywoman Yuh-Line Niou's dog Samson often accompanies her on trips to Albany when the state Legislature is in session, so she doesn't even need to wait until she's back in Manhattan to give him a snuggle. And state Sen. James Tedisco actually brought his corgi Gracie to the state Capitol itself for this year's Animal Advocacy Day. Then, of course, there are the office cats like Rocky – a bona fide social media influencer – in New York City Councilman Robert Holden's Queens office.
From the state's first pet, Gov. Andrew Cuomo's dog Captain, to New York City Council Speaker Corey Johnson's "fat and sweet" cat Mousse, here are some of the most politically powerful pets in New York.
Powered By
NEXT STORY: New York's top five fundraisers