New York City
What is a taxi medallion worth?
A proposed bill wants to make sure it is at least $175,000.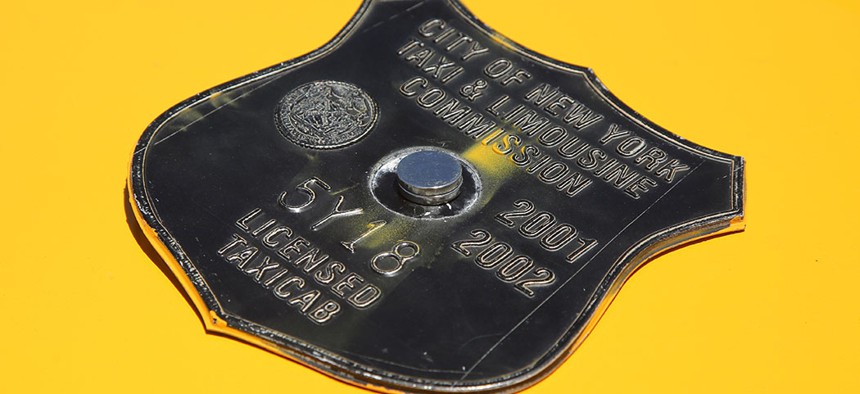 Owners of New York City taxi medallions are in crisis. Owning the right to operate one of the city's iconic yellow cabs was once a sure financial bet. That is no longer the case considering the dramatic drop in the value of medallions, which has destroyed the finances of thousands of taxi drivers who The New York Times reports were snookered into taking out large loans when medallions were worth as much as $1.3 million. Some have died by suicide and prices have plummeted to as low as $110,500 this summer.
A bill before the state Senate and Assembly is looking to bail out medallion holders. The state Taxi Medallion Guaranty Program would create a loan guarantee program to help medallion holders with debts of up to $175,000 per medallion. The bill is modeled in part on the federal bailout of the financial industry and partly modeled on an existing capital access program overseen by Empire State Development. The bill did not move out of committee this past year, but sponsors Assemblyman Marcos Crespo and state Sen. Jessica Ramos, who each chair the labor committee in their respective chambers, say they will push the legislation next year.
City & State caught up with both lawmakers to hear how the bill would work, why it stalled in the Legislature and what it means for both immigrants and the changing taxi sector. The interviews have been edited for length and clarity.
Marcos Crespo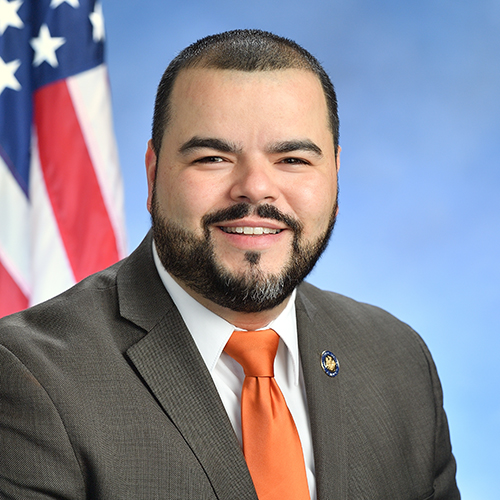 Chairman, Assembly Labor Committee 
How did you come to sponsor a bill that would create a loan guarantee program for taxi medallion owners?
We were in the midst of having discussions around all these issues affecting the taxi industry, the livery industry, the medallions. We had a rash of suicides that had captivated public attention. It just spoke to the very real problem, that at the end of the day, a lot of individual hardworking New Yorkers were kind of suckered into a bad situation with these investments.
How would you describe the bill's approach?
The idea being put forward was modeled after the federal programs that were done in 2008 to help some folks get out of the banking crash. The idea is that we could, at the state level, create a program that would reinstitute the value of the medallions to a certain extent, guarantee the value so that lenders and investors would once again open up the market for them and alleviate and allow remortgaging for those were in crushing debt with those medallions. It would be limited to those that hold a single medallion, not groups that hold multiple.
How has your relationship with the yellow cab industry changed over time?
The medallions represent that yellow industry that for too long ignored some of the outer boroughs in terms of service, which led to the creation of the livery industry, which is where my heart lies, because those are the folks that are mostly from my community and have established businesses and now struggle dealing with the tech giants like Uber and Lyft and others. But when you get to know the stories of all these drivers on the medallion industry, things look different. They got caught in a web that I don't think was their own doing. If we can provide relief and create a program where the state can help reestablish the market so that they can get out of that crushing debt, I think that's a win-win.
So why didn't it pass this past session?
The idea was to have it presented to the Second Floor and considered as part of some of the budget negotiations. I remember having some conversations with leadership around this idea. There was some openness to it, but unfortunately, with everything else that was going on, it never even moved out of committee. I was carrying the driver's license bill and a bunch of other bills and I can say that we weren't able to get as far as we would have liked.
What comes next?
Usually, by October, November, I start to reprogram and get ready for session and what will be the legislative priorities.
Jessica Ramos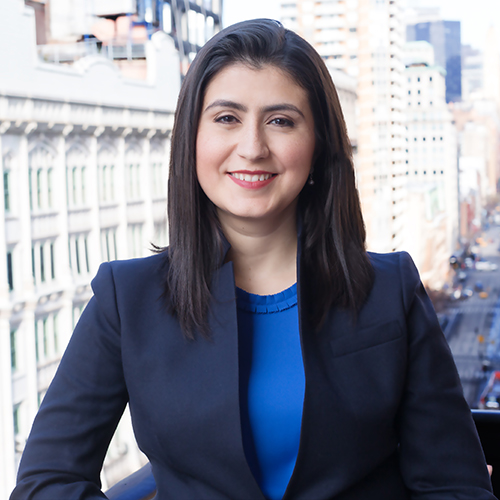 Chairwoman, state Senate Labor Committee
How did you come to sponsor a bill that would create a loan guarantee program for taxi medallion owners?
It is important that we address the suicide rate among the taxi medallion drivers and owners. Just for the record, I believe that's true for police officers as well and I want to be sensitive to that. I think the medallions are something that we need to take a look at a lot more closely to understand what it was that happened. It was such an investment for the city, with the bonds on the medallions. We need to take a look at how it is that we either transition this workforce out of the industry and succumb to the app economy, or how do we ensure that it is a thriving business that can compete. That's the decision that we need to make. Either way, I believe that right now, because of unfair competition, we need to help the medallion owners out and ensure that they are being treated fairly and can cover their costs.
The bill would create the state Taxi Medallion Guaranty Program. Would it apply to upstate in any sense?
I still have to talk to my colleagues outside the five boroughs.
You are working with your typical tag-team partner, Assemblyman Marcos Crespo, on this. When did the idea specifically come about to propose this bill?
We must have talked about it before I was sworn in. It's a concern for the Bronx and Washington Heights where livery cab drivers are also experiencing similar hardships.
When was the last time you discussed this issue with Crespo? 
It's been several months.
Who else is in the mix with this bill?
I expect the city to have an opinion. The (New York City) Taxi and Limousine Commission is going through leadership changes and it'll be interesting to see what their take is.
Have you been in contact with the lenders?
They have not reached out to me.
Is there any other legislation out there that's addressing the same issue from a different angle?
Not to my knowledge.
What comes next?
I will sit down again with Assemblyman Crespo to swap ideas about what our labor agenda will be in the next legislative session, and we will definitely be reviewing the legislation that we put forth.