New York City
The council hospitals chair is confident NYC can handle coronavirus
Carlina Rivera weighs in on the virus, Health + Hospitals and Medicare for All.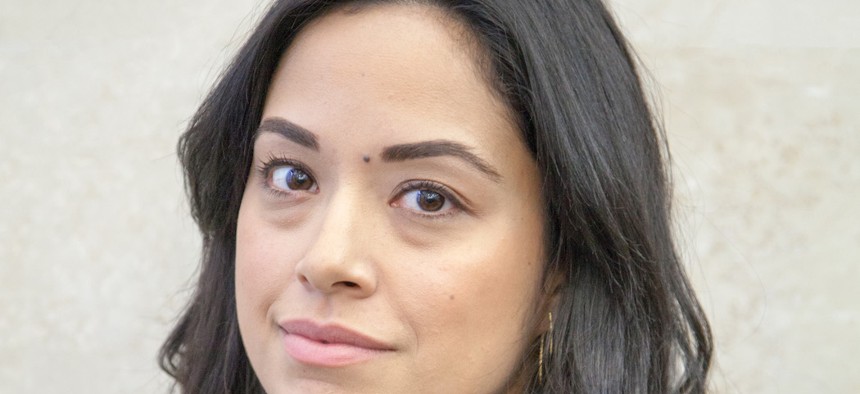 As New York City hospitals are toiling through a bad flu season and preparing for the potential of a coronavirus pandemic, they're also lobbying the state to limit Medicaid cuts looming due to a major budget gap. New York City Councilwoman Carlina Rivera, a Manhattan Democrat, is keeping an eye on all of it as chairwoman of the committee on hospitals. City & State also talked to her about her bill to create a patient advocate office and whether she's gotten a flu shot. This interview has been edited for length and clarity.
You're the lead sponsor of a bill to create an Office of the Patient Advocate. Don't New Yorkers already have somewhere in the bureaucracy to lodge health care complaints?
This bill is going to help everyday New Yorkers. We have an incredibly complex health care system. And that presents challenges for even well-seasoned veterans of bureaucracy. When you have problems in accessing care, whether it's poor treatment or customer service or issues with insurance, it often feels like the only place where you can go is that same institution creating those problems – like the medical facility or the doctor you just saw. This allows you to have a place where you can not only contact for help, but it's going to be able to use that data to influence or support what you know you need in your own community.
Do you support Medicare for All? Is there anything the city can do?
I do support Medicare for All.We're looking at expanding NYC Care and making sure that rollout continues to reach every borough. I think that's an important look. I know at the state level, we'll be fighting for single-payer, which I think is a great introduction. I have a bill with Council member Mark Levine and Speaker Corey Johnson which expands NYC Care – or something very similar – to Federally Qualified Health Centers. There's not a Health + Hospitals facility in every neighborhood, but if we supplement the community health clinics, we can make a real dent in our primary care health access challenges.
People are always watching New York City, and we have a very complicated health care system; We have Health + Hospitals, that's the largest health care system in the country. And if we can do something as close to Medicare for All as possible, people will say, "New York City can do it, then let's look at it nationally."
Medicaid funding is shifting as we speak, but is New York City in trouble, in regard to state health care funding? Or do you have reason for optimism?
I have optimism. I mean, billions of dollars in cuts that could affect our ability to serve the people of New York City is certainly distressing. We're the type of city, the type of state that wants to help our poorest New Yorkers, our most vulnerable people. And I hope that we can figure out a way to not look at cutting health care for the poor first and foremost when it comes to filling budget gaps. I mean, I'm not happy about the Medicare Redesign Team and not having representation from H+H. But I'm optimistic. We have a lot of talent in New York City, and we have advocates who have been working on this stuff for a long time. So I'm hoping that, with the days of advocacy ahead and budget negotiations ongoing, that we'll be able to deliver.
You mentioned there's a lot of talent in New York City when it comes to health care. Are you confident that the city is prepared for outbreaks like coronavirus?
Yeah. I'm very confident in how we can handle these larger epidemics. There's a lot of panic out there but I have met with Health + Hospitals. They handled the Ebola virus. They deliver world-class care. I went to visit Bellevue to talk to them about exactly how they're preparing. They've been preparing for this for a long time. They are very good at making sure that they identify, isolate, and then inform individuals who come in with any symptoms. So they've been doing great. I think that unfortunately there's been a lot of panic and unnecessary hysteria around misinformation. So I'm trying to be in Chinatown, whether it's visiting a classroom or going to local businesses, and making sure that we understand that New York City has world-class institutions here, and we're going to take care of every New Yorker, whether it's coronavirus or whether it's flu season. These are very serious issues, but we're the best at this. And so I'm very confident.
Have you gotten a flu shot for this season?
(Laughs.) I haven't gotten a flu shot yet, and you know what, I regret it.
Thank you for your honesty.
They were giving them out here at 250 Broadway (the City Council offices) and I let someone on the staff take it.