Coronavirus
Paul Rudd, "certified young person," wants you to mask up
Cuomo worked with the actor on a new public service announcement aimed at college students.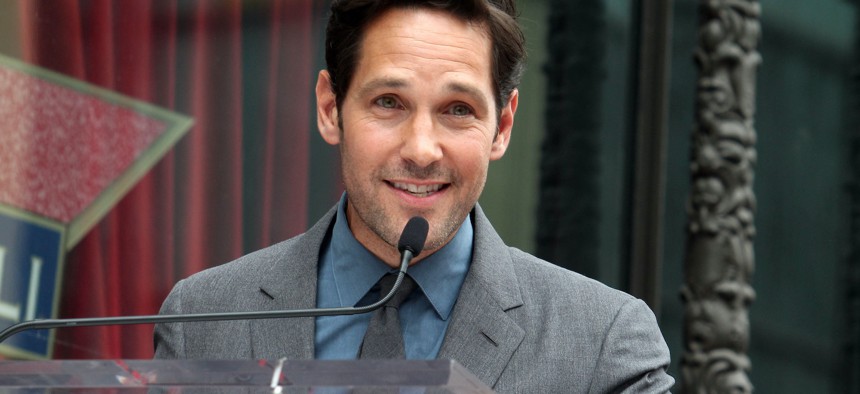 The Cuomo administration enlisted actor Paul Rudd to urge New Yorkers to keep wearing their masks as the state braces for a second wave of coronavirus infections this fall.
A new public service announcement has racked up millions of views online and has received national media attention for its irreverent take on wearing masks. "We want to drink, hook up, do our Tik-Toks," Rudd says in the video. "This is a convo where I talk and you shut up and wear your mask." But some political observers were concerned that somehow, its tongue-in-cheek millennial-centric message won't be relatable to the college students credited with driving the ongoing spread of the coronavirus.
"I love the idea that millennials are the 'young people,'" tweeted Josefa Velásquez of The City. "Millennials are not college aged. We're in our thirties/entering our thirties. We've got lower back problems. Also, Paul Rudd is Gen-Xer pleading with millennial by using Gen-Z iconography on behalf of a Boomer."
Gov. Andrew Cuomo appears to be leaning into the notion that he cannot tell the difference between the two generations. "I didn't know he was 51," Cuomo told Long Island News Radio, presumably in jest, Tuesday while defending a video that at the very least has succeeded at bringing attention to the administration's efforts to highlight social distancing. "My frustration is younger people. College kids coming back from college, they all want to have a party, they all want to drink. Younger people at protests are not wearing a mask. They think they're invincible."