New York City
4 things to know about the next NYC schools chancellor
Meisha Porter is a longtime educator in New York City's public school system.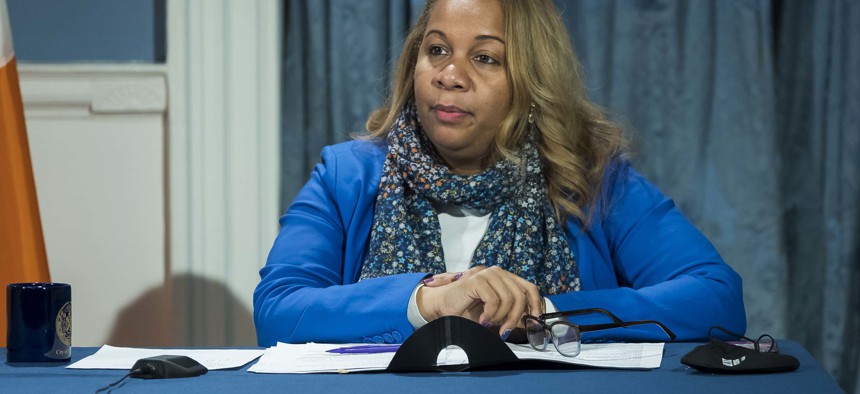 Running the New York City school system may be the second-hardest job in the city, behind being mayor. Public school veteran Meisha Porter is taking on the role in the middle of an unprecedented crisis – and with less than a year left in New York City Mayor Bill de Blasio's tenure. Like Chancellor Richard Carranza, who abruptly announced his resignation last month, she'll have to figure out how to fully reopen New York City schools in addition to tackling the thorny issues of persistent school segregation and how to define "gifted" students. Unlike Carranza, she's a native New Yorker, deeply familiar with the school system. She's also already had some experience with negative press. Here are four things to know about the new leader of the nation's largest public school system, who takes over March 15.
She's a New York City public school veteran
Porter currently serves as executive superintendent in the Bronx, where she oversees 361 schools in the borough. But she has a long history with the city Department of Education, in contrast with Carranza, who took the job after holding posts in Texas and California. She spent 18 years as a teacher and principal at the Bronx School for Law, Government and Justice, which she helped establish after serving as a youth organizer. From there she became superintendent of District 11, which served the Pelham Parkway, Eastchester, and Woodlawn neighborhoods of the Bronx. The Queens native is herself a product of New York City's public school system – having graduated from Queens Vocational and Technical High School – and her mother and aunt were both teachers.
She will be the first Black woman in the role
Porter will make history as the first Black woman to serve as schools chancellor in New York City. Among her priorities will be tackling segregation in city public schools. "The reality is, you know, segregation exists, and I'm not going to shy away from the importance of really looking at the inequities around admissions processes and really pushing forward for ways we can create opportunities and access for all students," she said after de Blasio announced her appointment last Friday, adding that she's previously supported efforts to open the middle school admissions process. She also said she would prioritize changing gifted and talented classes in New York City as part of the integration effort. Carranza and de Blasio have clashed on admissions to gifted programs in recent months.
She's overseen rising graduation rates while executive superintendent 
Since becoming executive superintendent in the Bronx in 2018, Porter has overseen the greatest improvements in graduation rates of any borough over that time period, according to the city. Rates jumped up by 5.7 percentage points since 2018 – up to a 73% graduation rate – outpacing the citywide increase of 2.8 percentage points.
Principals and parents are optimistic about her appointment 
Reactions to Porter's appointment from principals, educators and parents familiar with her have largely been positive. Parent advocates with the New Settlement Parent Action Committee credited her for helping them join the city Department of Education's equity teams and ensuring parents have school materials translated into their native language. Principals have commended her leadership. For example, Mark Dunetz, the president of New Visions for Public Schools, told the New York Times: "As I've watched her work, I've seen her really pay attention to the details of how the work actually gets done by principals, teachers, counselors. She never assumes that these details will work themselves out." Freshman Rep. Jamaal Bowman, who served the principal of a Bronx middle school before running for office, also praised her, calling her "a leader and visionary." What remains to be seen is to what degree the problems that stymied Carranza during his tenure – in particular, clashing with the mayor –will also be a challenge for Porter over the coming months. 
Powered By
NEXT STORY: This week's biggest Winners & Losers