Personality
How Elon Musk can save New York
The tech billionaire has so much more to offer than electric garbage trucks. Like tiny submarines and dubious investment advice.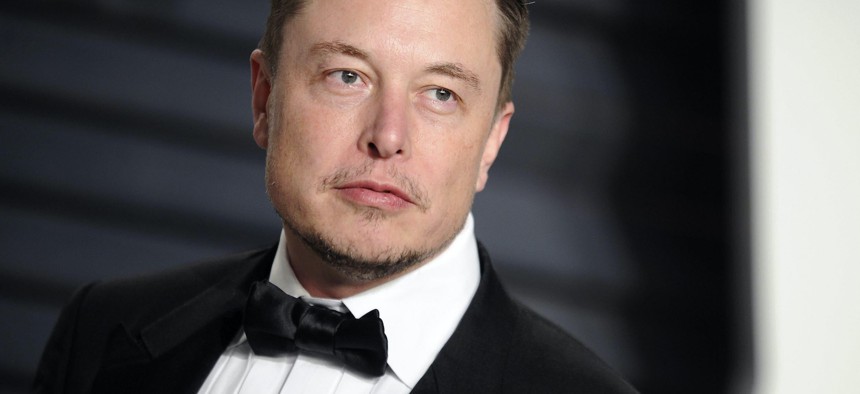 Last week Andrew Yang sent yet another controversial tweet. The mayoral candidate recently shared his enthusiasm for New York City testing electric garbage trucks, and then inadvertently offered billionaire Elon Musk a no-bid contract? Everyone wondered how Musk's involvement would help or harm New York – given his dubious promise to produce ventilators and the subsidy fiasco with his Buffalo factory.
We've drawn up some ideas on how the Tesla CEO could solve New York City's greatest problems – if he actually comes through this time.
* Replace all of the subway trains with underground cars, 5-person occupancy each, but actually they can only take you between Times Square and Grand Central.
* Instead of continuing to subsidize NYC Ferry, launch a fleet of single-person submarines for people commuting between Brooklyn/Queens and Manhattan. Some of them will be child-sized, and if you have a problem with that, Elon might call you a "pedo guy."
* Get rid of all the existing electric buses and replace them with ~cooler~ electric buses that occasionally self-combust. It will add some much needed excitement to New Yorkers' routines.
* Build affordable housing … on Mars.
* Obtain hundreds of millions of dollars in subsidies, create a SolarCity factory in one of the five boroughs, and then forget it exists and that you were supposed to hire people to work there.
* Lobby to divest the New York State Common Retirement Fund from GameStop and put it all in Dogecoin. #STONKS
* Rush out a fleet of self-driving cars for hire, because taxi drivers haven't suffered enough.
* Create a new platform for the never-ending virtual mayoral forums. (This one is maybe for real?)
Powered By
NEXT STORY: James Gennaro is back for Round 2