Winners & Losers
This week's biggest Winners & Losers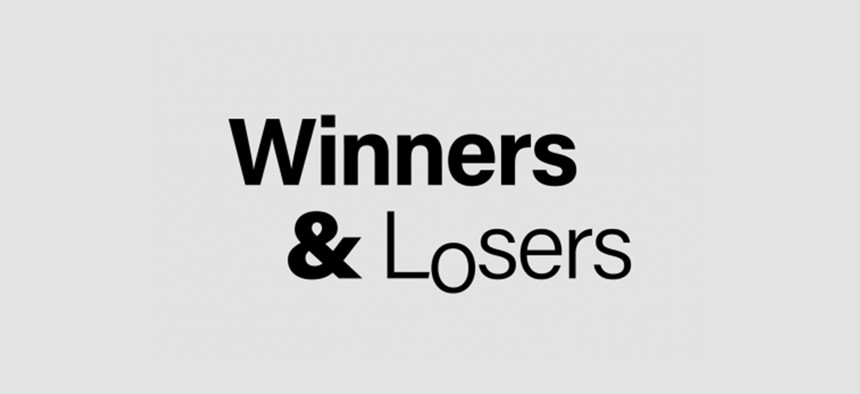 Republican mayoral candidate Curtis Sliwa made hiss-tory on Tuesday when he brought a teeny-tiny voting companion with him, his cat Gizmo. Sadly, Gizmo was barred from entering the polls with Sliwa, as cats were not allowed in the building, and was forced to remain outside with all other fur-sonas non grata. But worse than the Guardian Angel's feline companion being ostracized from the voting action was Sliwa's loss to Eric Adams. Looks like he ended up being a more fur-midable opponent than Sliwa had anticipated.
WINNERS:
Bhairavi Desai -
Fifteen days into a hunger strike, taxi medallion owners landed a monumental win when New York City announced it would pursue the city-backed debt relief plan that drivers had been fighting for – including some on a two-week hunger strike – for months. Bhairavi Desai, executive director of the New York Taxi Workers Alliance, helped lead the effort to secure drivers additional debt relief, which has been a yearslong project. In the long term, striking drivers can look forward to debt relief, but in the immediate term, they're just happy to eat again.
Nick Langworthy -
Have you ever seen a Republican so excited about a Democrat winning? The state GOP chair, Nick Langworthy, was pumped about Buffalo Mayor Byron Brown defeating Democratic socialist India Walton in his home county. But he had a lot more to be happy about, given the veritable red wave statewide. And New Yorkers agreed with the GOP: no, no, no on the ballot proposals.
LOSERS:
Tony Avella, Felicia Singh, Steven Saperstein and Sal Albanese -
New York City's elections didn't escape this year's red wave, and in four of the largely Democratic City Council's few competitive districts, Democrats ended up losing. Former state Sen. Tony Avella, Felicia Singh, Steven Saperstein and former City Council Member Sal Albanese all lost to their Republican opponents – and in Singh's, Saperstein's and Albanese's cases, by large margins. In three of those losses, however, the council gains three new female Republican members.
India Walton -
The tug of war for Buffalo mayor between Democratic socialist India Walton and incumbent Byron Brown came to a close when Walton conceded after falling short of votes during a nail biting general election. What was thought to be a night of victory for Walton after her stunning upset in the primary election in June, suddenly switched gears when Brown pulled another trick from his sleeve. His launch of a write-in campaign after the primary turned out to be a success, beating Walton by around 18 percentage points.
Jay Jacobs -
Wait, wait, wait – people expected the Democratic Party to actually support ballot proposals that would have made voting easier and helped Democrats? Well state Democratic Chair Jay Jacobs didn't get the memo and said that they didn't push for the proposals because nobody asked. Then again, Democrats in Jacobs' native county Nassau did ask for help, but they still lost big on Tuesday, including County Executive Laura Curran, in an upset.