Personality
City & State's favorite covers of 2021
Yes, you can judge a magazine by its cover.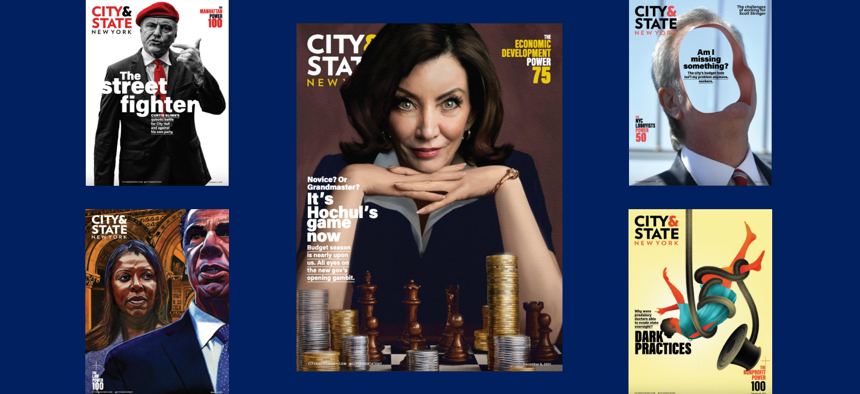 Between a historic race for New York City mayor, a stunning downfall of a governor everyone thought was invincible, a vaccine rollout and a fraught redistricting process, 2021 was a dramatic year in New York politics, and our covers reflected that. Here are a few staff favorites.
Am I missing something?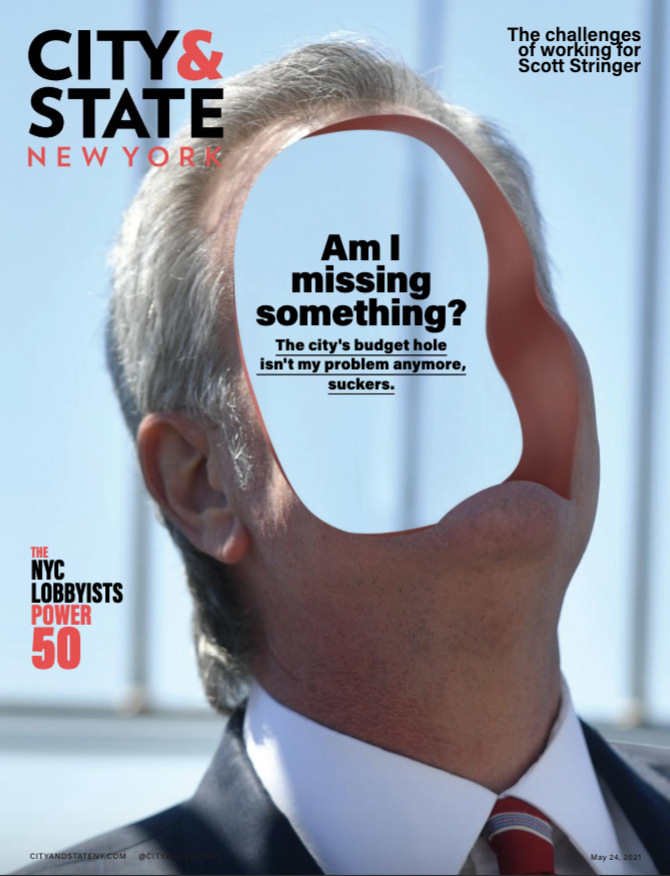 What better way to depict a city budget hole than putting a large window through the mayor's head? As City & State covers go, this one falls under the "body horror" and "uncanny valley" tabs.
Et tu, Tish?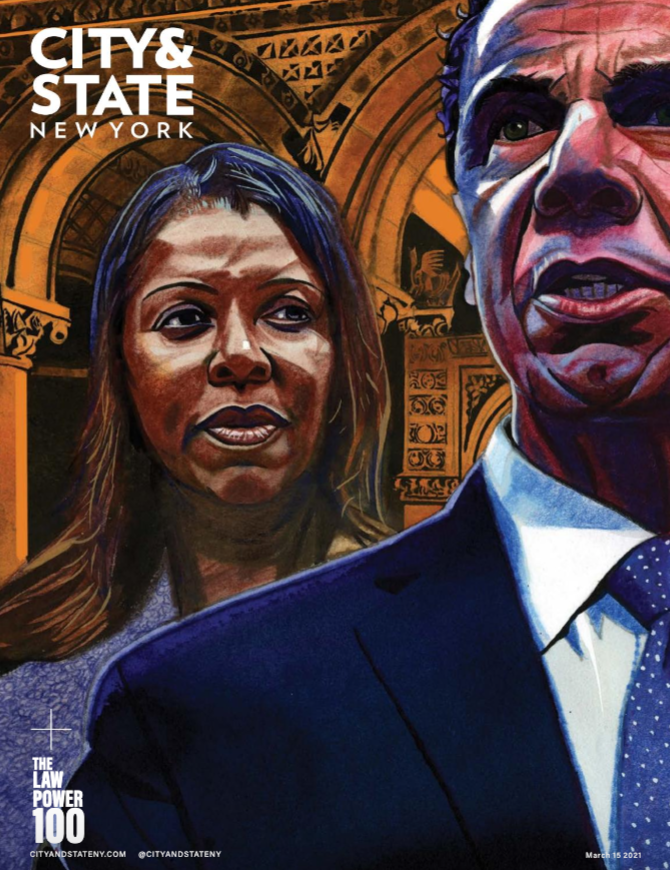 2021 was the year of Letitia James. The former Cuomo ally turned into the watchdog who brought him down with investigations into New York nursing home deaths and sexual harassment allegations. The story struck our art director as Shakespearean, falling as it did on the Ides of March. 
It's Hochul's game now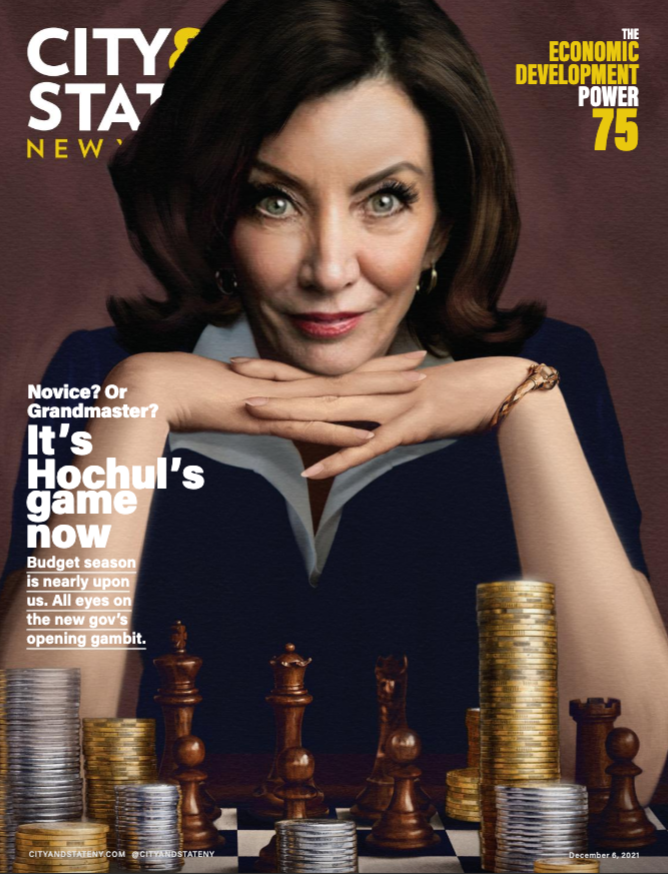 As lawmakers prepare for the 2022 budget season, Gov. Kathy Hochul is a major X-factor, so we depicted her as a grandmaster considering her opening gambit. She's got an election to win at the end of the year. Will that loosen the purse strings?
The street fighter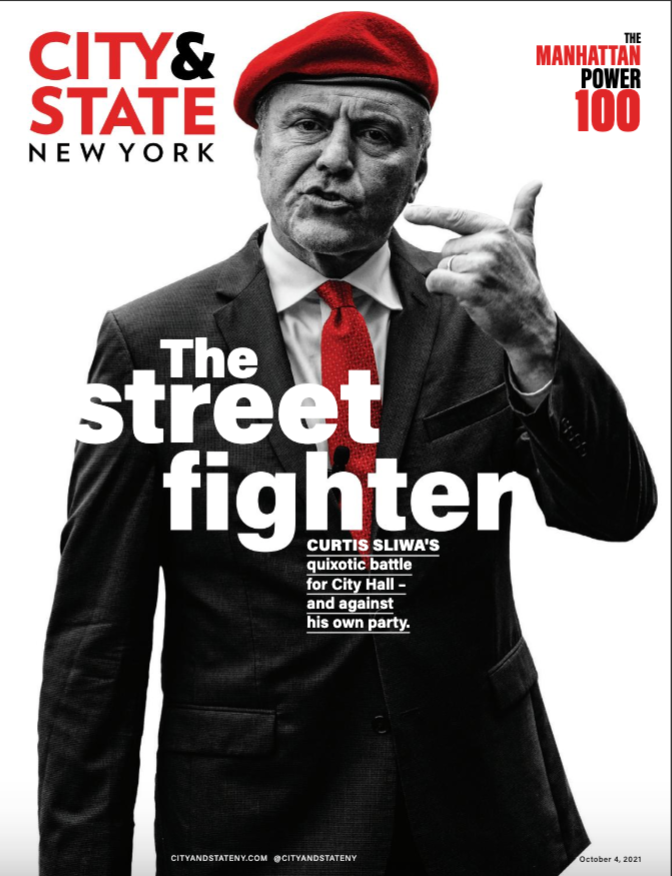 Few took Curtis Sliwa seriously as a mayoral candidate, but this cover captured the essence of the eccentric vigilante crime fighter/cat person, showcasing his permanent red beret.
Dark practices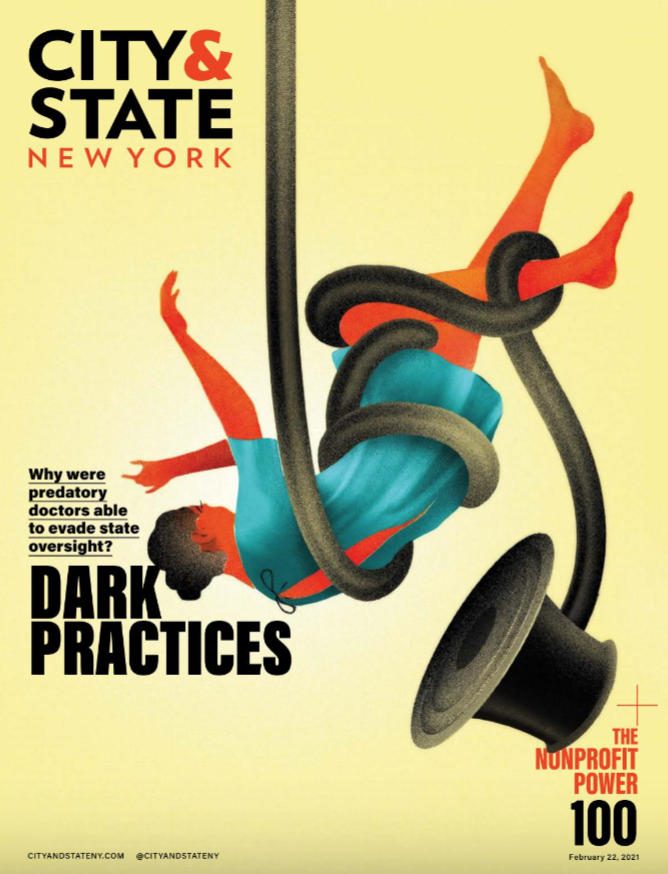 For an investigation into how the state fails to punish abusive doctors, this cover focused on the human toll. A woman tangled in a menacing stethoscope tube captures the suffering and bureaucracy victims faced while trying to report what happened to them.