Winners & Losers
This week's biggest Winners & Losers
Who's up and who's down this week?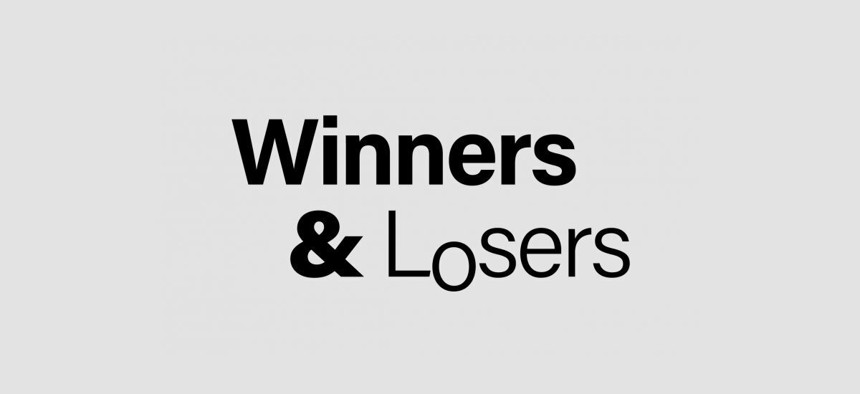 Ignore all of the entries below, this week's real winner is just news. It won't stop happening! Despite fervent pleas from journalists (the real losers of the week) and onlookers alike, news keeps breaking, and then we have to write up that news. Letitia James is running for AG reelection instead of governor, Jim Malatras is resigning, New York City Council will be passing non-citizen voting—frankly, it's exhausting. Save some news for next week please!
WINNERS:
Kathy Hochul -
There were highs and lows earlier this week for sure, but having a key rival exit the 2022 Democratic primary for governor means that a certain unexpected incumbent has gotta feel things are going her way. The governor does not get to waltz into the Democratic gubernatorial nomination just yet, but she has got to be in a dancing mood considering how far she has come in recent months. Excelsior indeed.
Ydanis Rodriguez -
New York City Council Member Ydanis Rodriguez will exit the council with a bang, ushering through a major expansion of municipal voting rights to noncitizen New Yorkers. That bill, referred to as Intro 1867, passed on Thursday after persistent advocacy by groups including the New York Immigration Coalition. Hundreds of thousands more New Yorkers will now be eligible to vote in municipal elections – and will, in that process, encounter the special pleasure of having to deal with the New York City Board of Elections.
David Banks -
Eagle Academy's David Banks became Mayor-elect Eric Adams' first major administration pick with Adams' announcement that he would appoint Banks to be the next schools chancellor. Banks should take some time to celebrate the new role now, though. The immensely challenging task of steering the city's public school system out of the pandemic awaits him next year.
LOSERS:
Jim Malatras -
The doctor is out. Dr. Jim Malatras (not a real doctor, as his old boss Cuomo would often joke) decided the time has come to step down as chancellor of the SUNY system. He faced growing calls for either his resignation or firing after transcripts released by the attorney general's office revealed disparaging comments he made about Lindsey Boylan in 2019 and new reporting about his own toxic workplace. Although Malatras had the support of the Board of Trustees, it seems his lifeline only extended so far. Thus we bid one of the last Cuomo holdovers adieu.
Dawn Sandow -
It must have been just her luck that New York City Board of Elections Executive Director Mike Ryan took an extended leave of absence this year to deal with health issues. That meant Dawn Sandow, the deputy executive director, was in charge when the BOE botched the first round of ranked-choice voting in the June primary. And it means she took the blame, leading to her demotion to the Bronx office, replaced by former City Council Member Vincent Ignizio.
Bill de Blasio -
The mayor's effort to keep secret a formal warning from the city Conflict to Interest Board about his fundraising practices failed – and it couldn't have failed at a worse time. He's trying to pick up mayormentum in his everybody-knows-it's-gonna-happen run for governor! Maybe if he spent less time fundraising, he would have had time to at least warn restaurant and hospitality stakeholders about his coming vaccine mandate for kids who want to eat indoors or go to museums.