Winners & Losers
This week's biggest Winners & Losers
Who's up and who's down this week?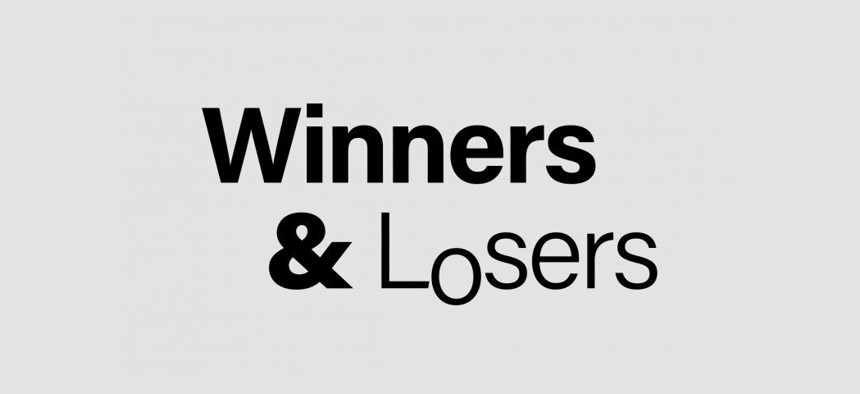 Staten Island Chuck probably let out a sigh of relief when former New York City Mayor Bill de Blasio left office. But he likely had a healthy wariness about the new guy manhandling her. Luckily for Chuck, Mayor Eric Adams didn't make the trip to Staten Island to gauge in-person how much longer winter will last. He'll meet with anyone except, it seems, a groundhog.
WINNERS:
Sean Patrick Maloney -
Gerry who? The chair of the DCCC was blessed by Albany lawmakers this week with the potential of three extra Democratic seats in Congress thanks to newly, ahem, rendered districts in New York. That's despite the fact that the state is losing a congressional seat after the 2020 Census. The Hudson Valley lawmaker can now look ahead to the 2022 midterms with a slightly less overwhelming sense of panic.
Andrea Stewart-Cousins -
Life is good for the state Senate majority leader whose supermajority is becoming a "permanent fact of political life" following Dem-friendly legislative redistricting this week. That is a big change from just a few years ago when Republicans still controlled the chamber. So good luck to the GOP dismantling the progressive legislative machine that Stewart-Cousins will use to continue steamrolling them moving forward, because the Yonkers Democrat shows no sign of slowing down anytime soon.
Keechant Sewell -
It's great to have your boss compliment you. And even better when your boss is New York City Mayor Eric Adams, and he's complimenting you in front of President Joe Biden as "the best choice anyone could make" for New York City police commissioner. It's been a tough month, with two officers killed, but the president visited 1PP and endorsed the commissioner and the mayor's vision while promising to shower them with more money. Defund the police? Not in Joe Biden's America.
LOSERS:
Nicole Malliotakis -
The Trump-aligned Republican representative will have to court hardcore liberals in Northwest Brooklyn under the newly redrawn congressional maps approved by the legislature this week. The 11th Congressional District she represents was reconfigured to merge the liberal enclaves of Sunset Park, Gowanus and Park Slope with Republican-leaning Staten Island. Previously, the borough was joined with more like-minded voters in Southern Brooklyn. Depending on the results of the June 2022 primary, Malliotakis faces a likely rematch with former Rep. Max Rose, the first Democrat to represent the district since 2010. Malliotakis unseated him in 2018.
Stephen Ross -
New York real estate mogul and Miami Dolphins owner Stephen Ross is taking heat in an expansive lawsuit from former Dolphins coach Brian Flores that named the Dolphins and other teams in allegations of racial discrimination in their hiring practices, among other things. The suit alleged, too, that Ross incentivized Flores to lose games in order to get better draft picks; allegations he denied. It's a good thing Ross is no stranger to scrutiny.
Jeff Zucker -
The president of CNN royally zucked up his career on Wednesday after he unveiled that he had been involved in a longtime romantic relationship with CNN's executive vice president and chief marketing officer, Allison Gollust – which was already known to most employees – and then resigned. The relationship, though considered an open secret around the office at CNN, was disclosed during a probe into former CNN anchor Chris Cuomo, when his lawyers revealed his relationship with Gollust while fighting to get him a better severance deal. Now, Zucker is just one of many who has been spurned by his close ties to a Cuomo brother. Zucks for him.