Winners & Losers
This week's biggest Winners & Losers
Who's up and who's down this week?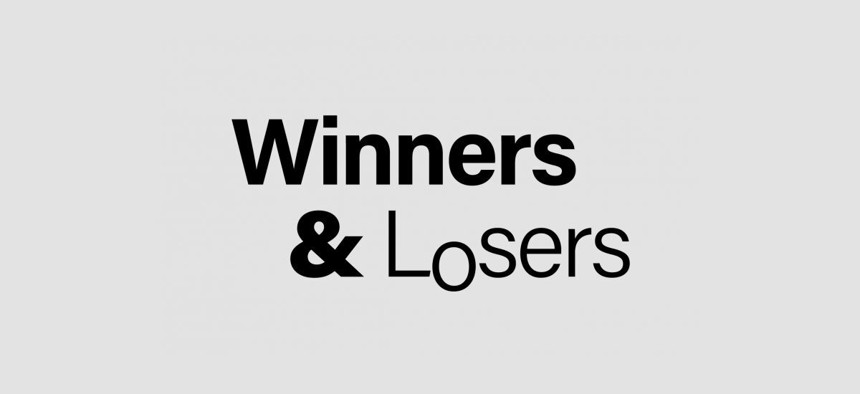 WINNERS:
Nick Langworthy -
Things are looking up for New York Republicans. They are after all the biggest beneficiaries of the Court of Appeals' decision to strike down election maps drawn by Democrats, which would've given them a three-seat congressional advantage. While the exact implications for individual candidates are hard to tell until new maps come through, state Republican Committee Chair Nick Langworthy will certainly see friendlier maps on the horizon for the GOP and is relishing in the victory lap.
Anna Kelles -
Cryptocurrency fans are not a monolith, but a particularly vocal section of that fan base that one might refer to as "crypto bros" hounded Assembly Member Anna Kelles this week over her efforts to regulate proof-of-work bitcoin mining in New York. But try as it might, the crypto industry failed to stop Kelles' moratorium bill from passing the Assembly. Still, the legislation has a ways to go – it must now pass the state Senate – before Kelles and the environmental advocates pushing for the moratorium can celebrate.
Sandy Nurse -
After much advocacy from the chair of the City Council Sanitation Committee, things are looking up for funding for municipal composting in New York City. Eric Adams restored funding for the program to process organic waste in the city budget and a budget office report found doing so will actually save money. Somewhere, Kathryn Garcia is doing her compost jig.
LOSERS:
Kathy Hochul -
The governor is facing roadblocks from leadership in her own party, who are reportedly vexed by secretive budget negotiations and the indictment of former Lt. Gov. Brian Benjamin. Earlier in the week, The City reported her "honeymoon is over" with "livid Albany lawmakers," citing a source who said she has "disappointed everyone." That less-than-flattering report was followed by a story in The New York Post highlighting Democratic leaders' efforts to block Hochul-backed legislation that could boot Benjamin from the ballot.
Donald Trump -
The former president's battle with Tish James is getting pricier day-by-day. And it's all thanks to a judge that held Trump in contempt of court for failing to hand over documents to New York's state attorney general. Now, Trump faces a $10,000 fine every day until he complies with the subpoena. That number is a drop in the bucket for the billionaire, but there are other things he'd surely rather spend money on. After all, at the price point, he could be purchasing a portrait of himself every single day.
Alessandra Biaggi -
There's a lot we don't know about how the Court of Appeals decision on redistricting will play out or what new legislative lines will look like. But one thing that's sure to happen is that state Sen. Alessandra Biaggi won't have a congressional district to run in anymore. Pretty much everyone except the Democrats who drew the congressional lines agreed they were egregiously gerrymandered – and District 3 was the coup de grace, spanning from Suffolk across the Long Island Sound to Westchester. The open seat stretched juuuuuust far enough north to include Biaggi's home. Will that remain the case now? Magic Eight Ball says: unlikely.