Winners & Losers
This week's biggest Winners & Losers
Who's up and who's down this week?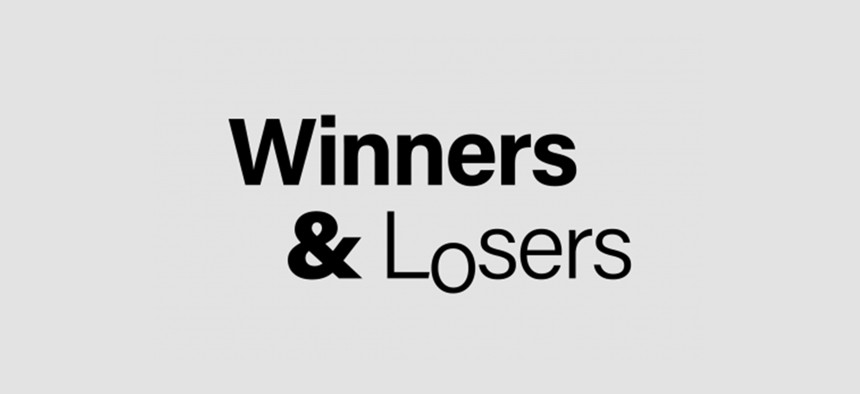 Having a Manhattan dinner together was so good the first time, Eric Adams and former Gov. Andrew Cuomo decided on doing it again. Cuomo this time joined the mayor at Daniel Boulud's Le Pavillon near Grand Central Terminal. Not a bad follow up to their two hour dinner meet at Midtown hotspot Osteria La Baia in February. Being seen with New York's mayor appears to be part of Cuomo's comeback strategy. One thing's for sure. Cuomo may be out of a job, but at least he's not going to be starving any time soon. 
WINNERS:
Chris Smalls -
Amazon should be careful what it wishes for. A year ago, a top lawyer at the company said in a leaked memo that making Chris Smalls – a fired supervisor at a Staten Island Amazon warehouse who had started to criticize the company – the face of the union movement would help Amazon, calling Smalls "not smart, or articulate." Now, Smalls and his co-organizers have successfully formed the first unionized Amazon warehouse in the country, and are gearing up for another vote at a second warehouse later this month. Seems like that memo was off.
Julie Bracero Kelly -
A Manhattan Starbucks also voted to unionize last Friday, giving New York City its first unionized Starbucks location following historic union votes at stores in Buffalo. Like Amazon, Julie Kelly and the Workers United New York New Jersey Regional Board – an affiliate of Service Employees International Union – and other lead organizers aren't stopping at one win. Two more locations in New York City have upcoming votes, plus several others on Long Island. Workers United won additional union votes this week, including a Starbucks store in Rochester and another in Buffalo.
Timothy Clune & Sharon McLennon-Wier -
More than three decades after it was passed, the country is still not fully compliant with the Americans with Disabilities Act, and New York is no exception. But for some New York voters with disabilities – including people who are blind – voting is about to get a little easier, thanks to a new settlement with the state Board of Elections. The agreement, which comes following a lawsuit from groups including Disability Rights New York and Center for Independence of the Disabled New York, will require the BOE to create an electronic voting option for voters with disabilities that affect the ability to write or read, so that they can fill out an accessible ballot at home.
LOSERS:
Moshe Piller -
Finally, a win against bad landlords. Last week Moshe Piller was hit with a lawsuit from New York City regarding nearly 2,000 violations across the almost 1,000 apartments under his purview. According to the complaint, a number of Piller's buildings have been deteriorating and he has failed to address a number of fire code and health violations, among others. This isn't Piller's first rodeo; he has previously been sued for rent overcharges.
FDNY Lt. Darius Dorsett -
Firefighter Corey Boykins sued the department, the city and Dorsett, alleging he was harassed and discriminated against because he is gay, NY1 reported. Boykins reportedly claimed in the Brooklyn Supreme Court lawsuit that his colleagues directed homophobic slurs at him and made constant suggestions that the primary purpose of sex is for "procreation." When he took his concerns to Dorsett, then-chief diversity and inclusion officer, he allegedly encouraged Boykins to sleep with women and said others had been "cured" of their homosexuality. Dorsett has been removed from the role and reassigned. Good move.
Andy Marte -
After just two months of serving as the director of the Brooklyn Democratic Party, Andy Marte has exited stage left - er, right - from the position. Marte sent out a resignation email last week, which came after tweets were unearthed showing him harboring some extremist dissent for the Democratic Party. Some of that content included tweeting about the "Pizzagate" conspiracy theory and retweeting in support for former President Donald Trump's messaging about the deportation of undocumented immigrants.