Interviews & Profiles
5 Borough Housing Movement forms to support reshaping Midtown
A Q&A with Executive Director John Sanchez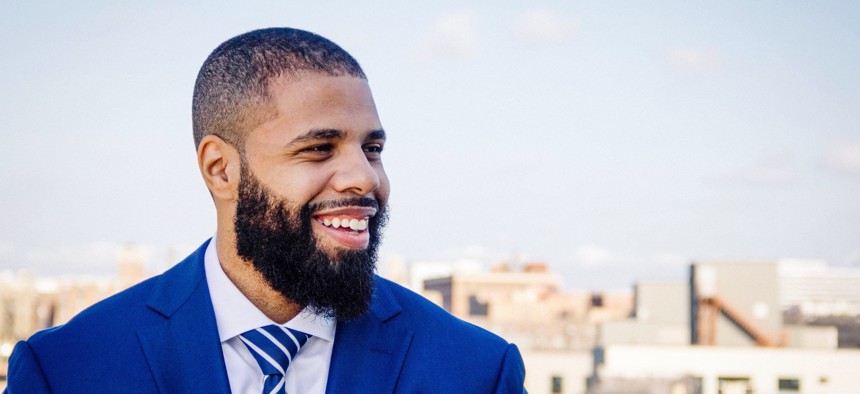 Amid Gov. Kathy Hochul and New York City Mayor Eric Adams' new focus on building housing, a new advocacy group just formed, the 5 Borough Housing Movement that plans to pressure the government to make it happen.
The group is a broad coalition, with support from homeless services providers like Breaking Ground and environmental advocates like the League of Conservation Voters. Board members include Carlo Scissura of the New York Building Congress, Melva Miller of the Association for a Better New York and former Assembly Member Marcos Crespo, a senior vice president at Montefiore Medicine. Its executive director is John Sanchez, a former community board district manager in the Bronx. City & State caught up with Sanchez after Adams' State of the City address to talk about his new group and what makes it different.
What caught your ear in New York City Mayor Eric Adams' State of the City address?
Often when people talk about, 'We need more housing,' they don't specify neighborhoods. The mayor specified neighborhoods. That's part of what we need. Every neighborhood needs to do its fair share. And what we're advocating for takes state action as well. When the state takes its action and the city does its part, that's how we can really produce housing across the city.
You're the executive director of a new housing group called the 5 Borough Housing Movement. What's different about this group than Open New York or the Real Estate Board of New York?
We're focused specifically on changing the state multiple dwelling law, and lifting the (floor area ratio) cap, making it easier for offices to convert (to residential housing). And also making sure that there's a tax incentive for affordability for office conversions. We're comprised of community members, community boards are supporting this effort, civic associations, business improvement districts, even environmental groups. So it's really a broad-based coalition that can differ from other groups.
People have had the idea of converting Manhattan office buildings for decades now. But doing those conversions can be expensive, and there haven't been a lot of them in Midtown. What's going to be different in 2023?
Well conversions have happened in lower Manhattan. There was a 421-g program that produced 13,000 units of housing. But that program didn't have affordability. We want to see a tax incentive that provides affordability as a part of these conversions. Also, that was limited to lower Manhattan. We want to change the state law where offices across the city have the option to convert, regardless of what year they were built, or their location.
Is your focus mostly on state government, or the city, or can everybody do something?
In year one, we're focused on the state level. We have 10 weeks to get the state multiple dwelling law and the (floor area ratio) cap lifted. We have 10 weeks (until the budget is due) to reverse 60-year-old laws. And then in year two, if we're successful, then we'll work with the city around building codes, zoning, etc.
You live in the Bronx. There's often this idea that, if we're going to build affordable housing, it's going to go in the neighborhoods it's always gone in – Belmont, West Farms, wherever. What's going to be different? Will high-income neighborhoods fight this tooth and nail?
No! We've seen supportive statements from the mayor, council members across the five boroughs, community boards. People are realizing that every neighborhood has to share the responsibility – and the privilege – of housing New Yorkers.
Pro-development organizations are often accused of being fronts for profit-driven real estate developers. Who's funding the organization and are they part of the coalition?
5 Borough Housing Movement is being funded by business owners, building owners, labor is a part of it – people that want to see more housing being built. Day by day, week by week, we keep adding coalition members. It's going to be a continuing list.
The issue of high rents and job growth outpacing the building of affordable housing have been with us for a while. Why do you think it has become such a focus for top elected officials this year?
People have always talked about a need for affordable housing, but they haven't specified neighborhoods. They haven't specified each neighborhood in the city and state doing its fair share in addressing these laws that are 50 and 60 years old that now are coming home to roost. People are starting to feel the impact of not building enough housing. The best time to build housing was 20 years ago. The second best time is to build it right now. Other cities across the nation are lapping us when it comes to housing development. We lost a congressional seat in New York because there's not enough housing and people are leaving. So I think people are finally realizing we need more housing. And the migrant crisis as well has shown the great need and demand for housing across the city and state.
Powered By
NEXT STORY: A not-quite-real sneak peek at the mayor's new newsletter