Interviews & Profiles
Could a casino boost the area around Penn Station?
A Q&A with Rush Street Gaming Chair Neil Bluhm on the company's Midtown casino bid.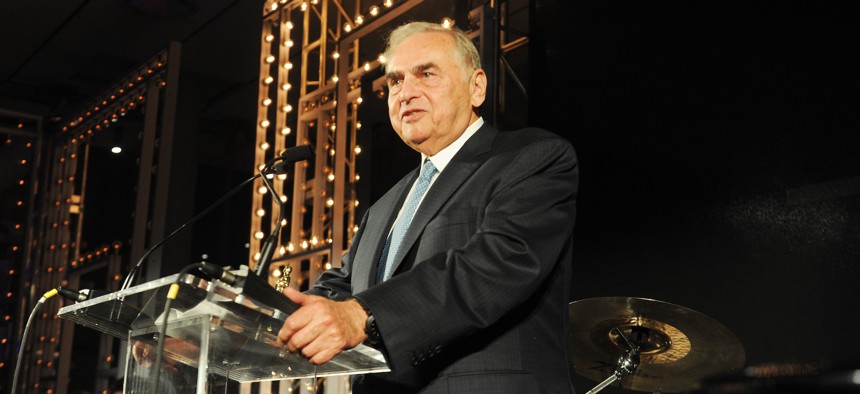 Your company is seeking a license for a casino near Penn Station. Some of the elected officials and other stakeholders have pushed back against some of the proposals on Manhattan. How do you hope to gain community support for the project you hope to build?
The experience we've had in all the casinos that we've built regionally – we've built seven casinos – is that there's always concern by the local population, and then when the casino opens, it's a totally different reaction. It creates great economic growth, a lot of jobs, a lot of tax revenue. It's a beautiful property. Land values have gone up in the neighborhood that we could show you in all of our casinos. And we have one in New York state, in Schenectady, that totally revitalized that area. You talk to the mayor, he'll tell you that for all the people that have visited. So we're used to people having concerns.
You have experience building and operating casinos in markets throughout North America. Is there going to be a point where we have enough casinos in this country and demand can't really be filled any further? How do you see that going forward?
It's up to each state to decide whether they want to have it or not. But generally speaking, what happens is there's a limited number of casinos built. Now occasionally, you have states start with a certain number of casinos here and there, and then they might add in the future. And when they add in the future, it really kind of doesn't add much. But we don't really have that in this situation because you don't have a full service casino in the New York City area; you have two racinos, but they're not full service casinos. It's a little different. And then you don't have any table games. So it's a totally different atmosphere.
Do you think the new casinos will have any impact on existing gaming facilities, like your casino in Schenectady?
I believe the government's own study stated that the Rivers Casino would see a small decline, less than 5%. That's from the Spectrum (Gaming Group) report that was done for the city. So we don't think it'll have a material impact. Common sense tells you, we're not getting people from New York City who are going to Schenectady to gamble. You know, at most, you might have a few legislators who have to go to Albany. But, you know, I don't think it's a significant number. Or somebody's doing business in Schenectady or Albany, somehow, while they're no longer doing it at our place, because they can now do it in New York City. It's not going to be significant.