Heard Around Town
Adams upstaged by James, de Blasio at 'Inner Circle Show'
The mayor's rebuttal featured a Broadway actor and rat-smashing practice.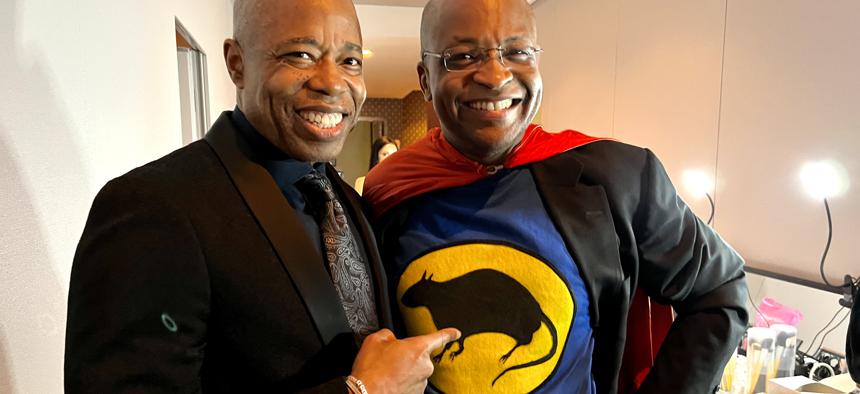 Other politicians stole the show from New York City Mayor Eric Adams at "Ratman Forever," the Inner Circle Show on Saturday night. State Attorney General Letitia James brought the house down at the Ziegfeld Theater in Manhattan with a prerecorded video – praying to Jesus Christ and Adams that the notoriously long parody musical staged by journalists (including this reporter) would be short, and joked that nobody was allowed to announce a presidential run during the show "looking at you, Bill."
But former presidential candidate Bill de Blasio earned rave reviews too for a surprise singalong on stage with 1010 WINS' Budd Mishkin and WCBS Newsradio 880's Paul Murnane, joking that if New Yorkers take him back, he'd "even chat with the New York Post."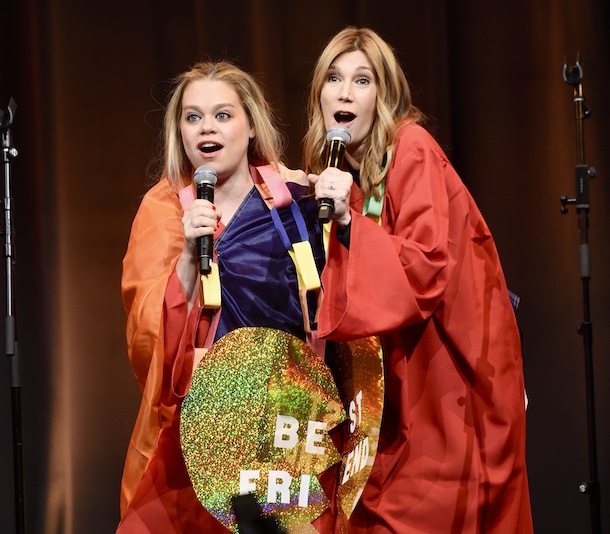 As he did last year, Adams bucked tradition – and sportsmanship – by showing up late and missing most of the biting jokes about him, like the parody song "Who knew God was one of us? / An ex-cop making budget cuts / staying out till the nightclub shuts?" sung by NBC New York's Melissa Russo and Hilary Weissman. God himself – played by Bloomberg's Rob George – also quipped to PIX11's James Ford in character as "Ratman" Adams that "nobody is better getting into an establishment, or getting out of the Establishment Clause."
It was the 100th anniversary of "The Inner Circle," founded by reporters covering City Hall a century ago. And the night, which raises money for local charities, was dedicated to Conor Skelding, a New York Post reporter and Inner Circle member, who died from cancer on Friday.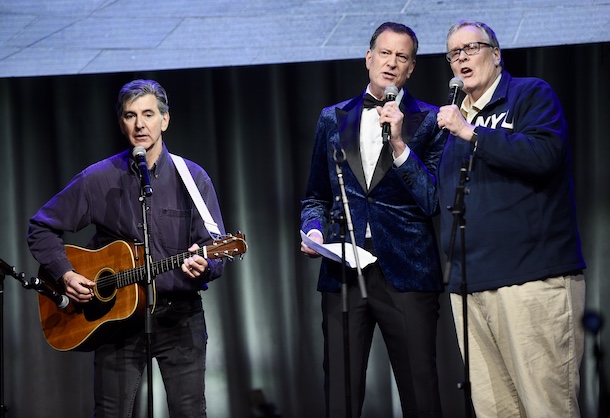 Part of Adams' traditional rebuttal featured Broadway actor Jeannette Bayardelle as "the real rat czar." She got most of the laugh lines, quipping, "I thought the Zero Bond afterparties were wild but that's nothing compared to a rat orgy. … These rats make Eliot Spitzer look like Mother Teresa." Bayardelle also jokingly flirted with Adams while he smashed eggs with a hammer, practicing for smashing rats, saying to the mayor, "You look like a young California Raisin."