Interviews & Profiles
Getting more New York City public housing residents online
A Q&A with New York City Chief Technology Officer Matthew Fraser.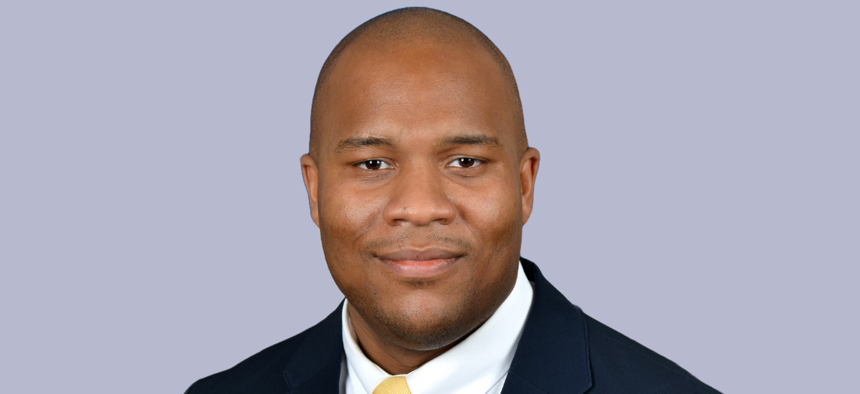 Since taking over as New York City's chief technology officer last year, Matthew Fraser has been working on initiatives to get more residents connected, like the municipal broadband program Big Apple Connect and the free public Wi-Fi network LinkNYC. Fraser and his team have been able to enroll hundreds of thousands of New Yorkers in the city's public housing complexes and beyond through those programs as well as the federal Affordable Connectivity Program. Nonetheless, pockets of poor access and internet reliability remain in the city. In an interview with City & State, Fraser said he views those as the most important areas of focus as the city moves closer to universal access.
Are there any plans to take the concept of Big Apple Connect beyond public housing?
So currently, we have the Affordable Connectivity Program and lifeline services that are available through our mobile app to our telecom providers, and the cable franchisees are still available to those families. In addition to that, we're looking at expanding Big Apple Connect up beyond just the public housing universe to those that receive other subsidized housing, like Section 8. We're exploring how we can expand the program to cover those kinds of things as well.
Data shows that certain areas of the city, often those with high rates of poverty, continue to have low levels of usage of high-speed internet. What can New York City do to make sure people are getting the coverage they need in those areas?
I think what you see in those areas, especially the areas that have sparse or limited coverage, areas like the Bronx, parts of Brooklyn, Queens, Staten Island, they're areas where, historically, there were few incentives for companies to go and continue to go about services. Companies tend to focus efforts in the areas where they get the highest amount of revenue, and they have the highest amount of consumers. Now we've worked with programs like LinkNYC, especially under the Link5G program, we focused on making sure that as we continue to build out, we would bring broadband – free broadband – into those equity districts primarily.
You've spoken in the past about the Internet Master Plan, which had bold ambitions but which critics said did not result in measurable progress before you and your department took over. How do you see the work you have done as different and how do you measure yourself against your goals? 
In government, too often we're in a position where people make commitments that are not measured to the results of those commitments. The announcement is the press release. The results are not. And I just find it interesting that almost two years later, we're talking about a plan that doesn't tangibly deliver a single connection to anyone as the great goal. We have a program that's providing connectivity to over 300,000 households within an 18-month span, more free access to broadband in 18-month span and more than any administration has provided over an eight- or 12-year term. I mean, the numbers speak for themselves.
Powered By
NEXT STORY: This week's biggest Winners & Losers