Interviews & Profiles
Tracking who's still lacking internet across New York
A Q&A with Maria Doulis, state deputy comptroller for budget and policy analysis.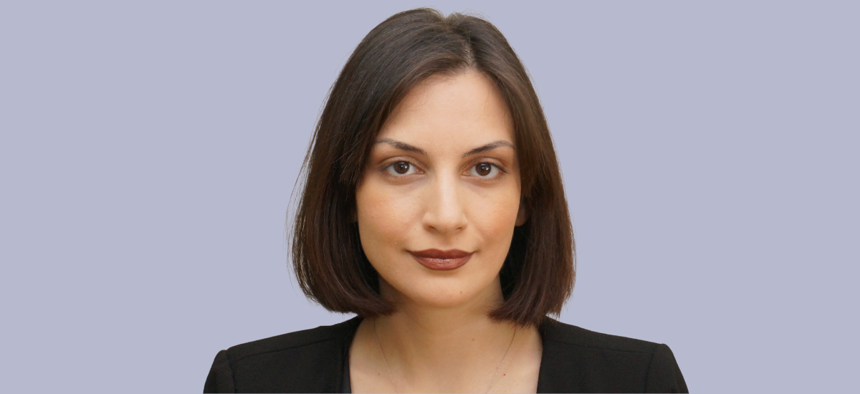 Maria Doulis has headed up efforts by the state comptroller's office to track progress on universal internet access for the past few years, working to cut through issues and inconsistencies with the available data to give New Yorkers the clearest possible picture of where things stand. As the push continues, Doulis and her team will continue to monitor progress and keep citizens informed.
Before the state Public Service Commission conducted its own study, most of the reliable data sets were self-reported by internet service providers to and published by the Federal Communications Commission. What issues can that cause for an agency like yours, charged with presenting the most accurate possible data and analysis to the public?
We recognize very clearly in our report, as the FCC has done itself, that the data are limited. They overstate the coverage. I think that is one area where the state has had to make efforts, through the PSC, to improve the clarity of that mapping. We can discuss how good and how far that is, I think. But I think the state has made an effort, and the state did challenge the FCC maps, to challenge the locations and some of the addresses to say, "No, these are unserved." There's been some progress. I think the big question now becomes, with the new federal dollars coming in, what is the plan the ConnectALL office is going to put together to address these last bastions where availability is lacking.
Who are the people that are still without access to quality internet, even after extensive efforts to get everyone connected across the state?
When you step back to say "who still doesn't have broadband in our state," the challenges are really in rural areas where they don't have access to broadband or broadband at a fast enough speed from a reliable service provider, and then folks who are challenged in other ways, maybe seniors who don't have the literacy and the skills or maybe don't understand why they need it, folks who still are ineligible for the subsidy or unaware of the subsidy and find that it strains their budget. And there is some segment of folks out there from Pew that shows there are folks who don't think they need it. They don't want it. They use their phone and that's sufficient for their needs and services because they're not working from home or they're not using it for school.
For many years the 25 megabits per second standard has stood as the widely accepted standard for broadband speed. Your office is now set to change that standard to 100 megabits per second. Why are you upping the standard?
What this office and this comptroller have urged is that we need to be looking forward as we are developing plans for how we are going to wire these other areas or introduce redundancy and improve service, we need to be thinking way ahead of that to gigabit connections, and not necessarily to one type of technology, but to think about what is most cost effective to get people that access to the high speed.
Your office has committed considerable resources to tracking these numbers. Why has it been a priority for the comptroller?
I think that the pandemic really made it clear that this is a modern essential. For those who it may not have been before, it really is now. I think it is worth this office analyzing, looking out and the concern that no one should be excluded. Broadband can facilitate opportunity for education, for employment. Everybody should have the opportunity to access those things equally.
Powered By
NEXT STORY: This week's biggest Winners & Losers