Health Care
Agency Focus: New York State Department of Health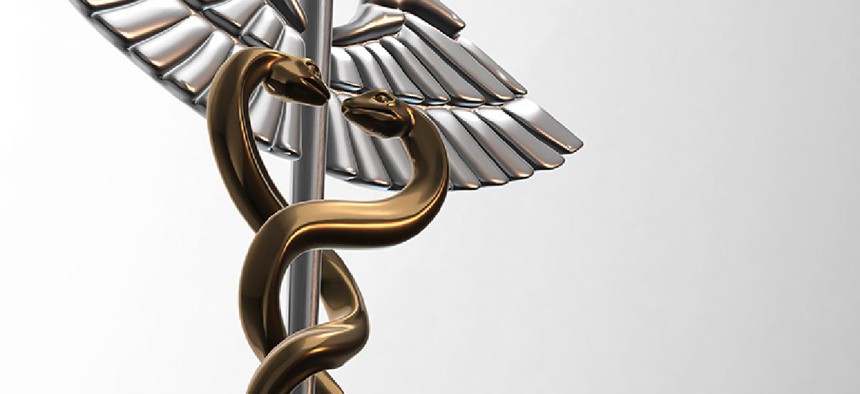 The mission of the state Department of Health is to "protect, improve and promote the health, productivity and well being of all New Yorkers."
How the state agency achieves those goals is a lot more complicated.
Just a few weeks ago, the effort in Washington, D.C., to repeal and replace the Affordable Care Act threatened to slash funding for the state Health Department. Even now, with the repeal effort having stalled in the U.S. Senate, congressional negotiations over how to fix the legislation – and the Trump administration's actions to undermine it – will have a major impact on the health insurance market in New York. That, in turn, will directly affect the stability of the New York State of Health insurance marketplace, which the health department oversees, and which covers nearly 1 in 5 New Yorkers.
RELATED: Could single-payer health care ever work in New York?
The state's insurance exchange, of course, is just one of many programs the state Health Department runs. The agency, which has grown into one of the nation's largest state health departments since its creation in 1901, administers the state's Medicaid program, which is the country's largest. The department reacts to hot-button environmental challenges like contaminated drinking water. It oversees an evolving medical marijuana program, is spearheading a promising initiative to end the spread of HIV/AIDS and is continuing its multifaceted fight against the opioid epidemic. And that's just scratching the surface of the many public health initiatives at the agency, which directly employs more than 3,000 staffers and has a budget of more than $130 billion.
The critical importance of the agency's work is reflected in the fact that health care spending makes up one of the two largest expenditures in the state budget, along with education. At the direction of the governor and lawmakers, and in response to new public health threats, the department is constantly reacting to new challenges. In the most recent budget, for example, the state Legislature capped the growth of prescription drug spending in its Medicaid program and allocated $2.5 billion for clean water infrastructure.
In the following interviews with five top officials from the state Department of Health, we provide a rundown of the department's key programs and biggest threats.
RELATED: Q&A with state Health Commissioner Dr. Howard Zucker
MEDICAID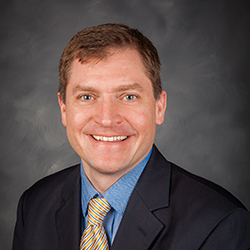 Jason Helgerson
State Medicaid Director
C&S: What does your job entail?
JH: I am the director of state's $61 billion Medicaid program. I also serve as the executive director for New York's Medicaid Redesign Team, nationally recognized as a 2015 Innovation in American Government finalist by the Harvard Kennedy School of Government. In this capacity, I lead Gov. Cuomo's effort to fundamentally reshape the state's Medicaid program in order to both lower costs and improve health care quality. In 2015, I was recognized as a Public Official of the Year by Governing magazine.
C&S: The debate over Medicaid is very contentious, nationally and statewide, and there are a lot of misconceptions. What do you think New Yorkers should know about Medicaid in the state?
JH: New York's Medicaid program provides vital services for 6.1 million people and is currently the biggest payer of health care services in the state, serving some of the neediest, most vulnerable populations.
We are the progressive source for change across the entire health care system in New York. Since 2011 and the creation of the Medicaid Redesign Team, we have successfully lowered the per member, per month cost even while enrollment numbers have risen and coverage for services has expanded. By capitalizing on Medicaid transformation projects, such as the Delivery System Reform Incentive Payment Program, we have been able to financially stabilize Medicaid in New York while providing better, more efficient care for those who need it the most.
C&S: The Faso-Collins amendment is unlikely to be passed as part of the U.S. Senate health care bill, but the debate over shifting Medicaid costs from counties to the state is here to stay. If such a measure were passed, how would it affect your role?
JH: If this measure is passed, it would cut Medicaid in New York by $2.3 billion and it would make it extremely difficult to maintain services at current levels. It would have devastating consequences for New York on top of cuts that could potentially come from a repeal of the ACA.
PUBLIC HEALTH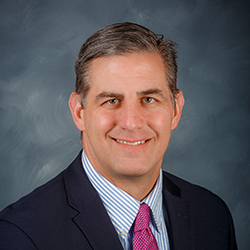 Brad Hutton
Deputy Commissioner, Office of Public Health
C&S: What does your job entail and what are some of the major offices you oversee?
BH: As deputy commissioner for public health, I oversee the centers for Community Health and Environmental Health, the AIDS Institute, the Wadsworth Center, the Office of Health Emergency Preparedness and Office of Public Health Practice. The department's public health programs frequently lead the nation in their innovative approaches to the control of acute threats such as Ebola and Zika and emerging chronic threats such as the response to contamination of perfluorinated chemicals.
C&S: Are there any initiatives currently being undertaken at the state Department of Health that you find particularly exciting or innovative? What are some of the greatest health threats facing New York state?
BH: The department's response to antimicrobial resistance is exciting in that it harnesses the talent of scientists in the Wadsworth Center and epidemiologists in the Center for Community Health to address resistant pathogens in the acute care and primary care setting. New York state frequently faces emerging infectious disease threats such as the Ebola virus, the Zika virus and most recently drug-resistant Candida auris and is able to have a tremendous impact and protect the public.
C&S: What do you consider the biggest obstacle to improving public health in New York state? What can New Yorkers do every day to improve their health?
BH: It is challenging to achieve progress in convincing the general public to consistently adopt behavioral changes that will improve their health. Poor health outcomes that result from obesity, diabetes and many cancers can be prevented through improved physical activity, nutrition, tobacco cessation and the regular use of health screening exams. While research to discover new technologies, treatments and diagnostic tests are important, we already have the knowledge to prevent many poor health outcomes.
RELATED: Medical responses to opioid addiction vary by state
HIGH STANDARDS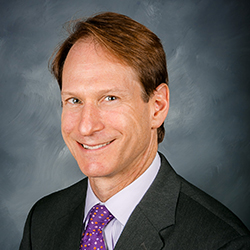 Dan Sheppard
Deputy Commissioner, Office of Primary Care and Health Systems Management
C&S: What does your job entail?
DS: As deputy commissioner, I manage the dedicated and talented staff of the Office of Primary Care and Health Systems Management who work every day to help ensure that New Yorkers have access to high-quality, financially sustainable and equitable health care services.   Together, we accomplish this mission through a diverse portfolio of responsibilities, including:   planning, financing, licensure and surveillance of over 7,000 licensed health care facilities and provider organizations; the development of health care policies and standards for primary, outpatient and acute inpatient care; administration of over $3 billion in health care facility transformation capital grants and nearly $400 million in transitional operating assistance for financially fragile safety net hospitals; health care workforce development; the investigation and administrative adjudication of complaints about physicians, physicians assistants and specialist assistants; and the investigation of the illegal use and trafficking of prescription controlled substances.
C&S: As deputy commissioner, you oversee development of health care policies and standards. What are some of the challenges in ensuring that New York's health care facilities and providers have uniform standards and provide access to high-quality services for all state residents?
DS: The standards that DOH applies to its licensure and surveillance activities are developed at both the federal and state levels. Staff are trained in these standards and quality assurance reviews are conducted centrally to help ensure consistency. The most significant challenges to continued access to high-quality health care services for all state residents is that the health care landscape is fundamentally changing, and at an increasingly rapid pace. Changes in payment policies are shifting, health information technologies are allowing for new models of integrated, patient-centered care and medical advances are changing the way care is delivered, facilitating a shift from inpatient hospital-based and towards ambulatory settings. To ensure that the department's regulations and policies are aligned with the new models of care delivery being spurred by these changes, we are conducting a comprehensive regulatory modernization effort that will address these areas.
C&S: Prior to joining the department, you served as deputy budget director with the state Division of the Budget. How has experience managing a budget helped you in your current position?
DS: As deputy budget director, my portfolio included the programs operated by the Department of Health, Office of Mental Health, Office of Alcoholism and Substance Abuse Services and the Office for People with Developmental Disabilities. In this position, I worked closely with these agencies on the development and implementation of major programmatic initiatives in the areas of health care delivery system reform, public health and Medicaid. On a daily basis, I lean on these experiences, as well as my background in financial analysis, capital financing and knowledge of the state budget and legislative processes to support (my office's) efforts to solve problems and develop programs which help ensure that New Yorkers have access to safe, high-quality, financially sustainable and equitable health care services.
LGBT SERVICES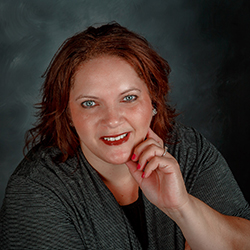 Johanne Morne
Director, state Department of Health AIDS Institute
C&S: What does your job entail?
JM: The New York state Department of Health's AIDS Institute was created in 1983 to coordinate New York state's response to the HIV epidemic. I provide leadership on program, fiscal and policy level efforts for the AI's broadened mission of HIV, hepatitis and STD services, surveillance, opioid overdose prevention and LGBT health services. I am a leader of Gov. Cuomo's Ending the AIDS Epidemic initiative, in partnership with community stakeholders across New York state.
C&S: How has the opioid crisis in the state affected the mission and activity of the AIDS Institute?
JM: The AI's mission includes the provision of services to people who use drugs. In 1992, the AI expanded to include syringe exchange and then expanded in 2006 to initiate the Opioid Overdose Prevention Program. In 2015, the AI launched Health Hubs, providing expanded comprehensive services to (people who use drugs) and has significantly expanded access to overdose prevention training and naloxone, a lifesaving drug that can reverse an overdose.   There are currently over 450 registered programs and 2,000 pharmacies dispensing naloxone through standing orders.   
C&S: The AI emphasizes services to LGBT and minority communities. What are some of the methods used by the AI to reach out to these communities?
JM: There continues to be a disproportionate impact on communities of color. Ending the AIDS Epidemic initiatives prioritize funding allocation and culturally responsive services and care.
The AI has prioritized resources for LGBT New Yorkers. In 1994, the AI developed the LGBT HIV Prevention Initiative, which supports effective behavior-based HIV prevention interventions and HIV-related supportive services.
The AI's LGBT Health Services Unit, in partnership with the New York state LGBT Health and Human Services Network, addresses the non-HIV related health disparities of LGBT persons by improving access to health and supportive services, improving health outcomes and quality of life for LGBT individuals and increasing community awareness of the needs of LGBT communities.
INNOVATION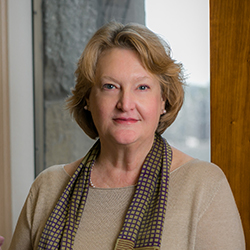 Jill Taylor
Director, Wadsworth Center
C&S: What does your job entail?
JT: Wadsworth has a complex science-driven mission encompassing public health, health-related research and laboratory regulation. My job is really about problem-solving, keeping all the balls in air and making sure we communicate well and are responsive to public health needs.
C&S: The Wadsworth Center studies ongoing public health issues. What do you think is the biggest public health problem New York is currently facing?
JT: I think the most critical public health issue we are currently working on is antibiotic resistance. This is an international issue, but one in which we need to act locally. The ongoing outbreak of drug-resistant Candida auris is a good example of how the different arms of public health need to work together to solve threats to the health of our citizens.
C&S: The Wadsworth Center has been at the forefront of innovation in medical research. Are there any current or upcoming initiatives that the center is undertaking that you're excited about?
JT: Yes, I am very proud of the Wadsworth Center's work in the area of public health genomics. We are using next-generation sequencing to improve our diagnostic capability both in the Newborn Screening Program and for a number of infectious diseases, including tuberculosis, influenza and foodborne diseases.