Campaigns & Elections
It's not just Cambridge Analytica
It's not just Cambridge Analytica. More and more campaigns are using social media to hypertarget potential voters.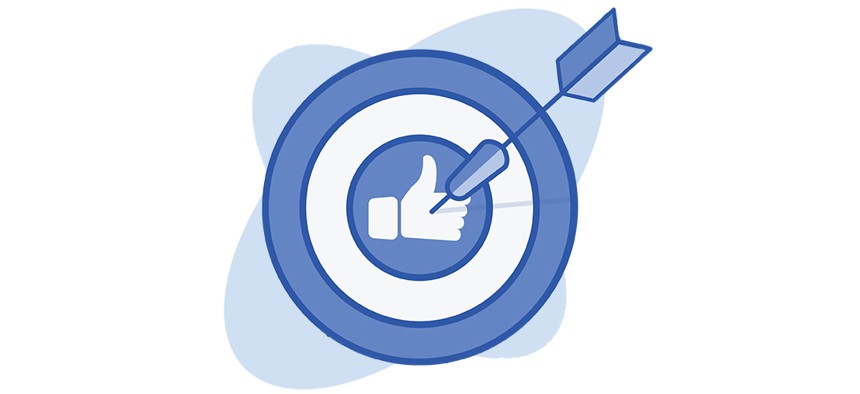 Facebook founder and CEO Mark Zuckerberg, out of his customary hoodie and instead dressed in a suit, showed up to testify before Congress in April. In the wake of reports that the voter-profiling company Cambridge Analytica harvested personal data of Facebook users in an attempt to better target political ads, Zuckerberg was summoned to the Capitol for what one observer called the "Mayweather-McGregor fight" of the tech world.
The fallout was swift, and in many ways is still being sorted out. Some blamed Facebook for not ensuring more privacy for the social network's 2.2 billion active users. Many felt cheated, and answered calls to delete their Facebook accounts. The episode cast a spotlight on Facebook's use in elections, and how political actors target voters. Though good government group Common Cause filed complaints alleging Cambridge Analytica broke U.S. election law, the company insisted it did nothing illegal, asserting that other firms use data in a similar fashion.
For good or for ill, what's clear is that political advertising on social media platforms like Facebook is on the rise. Digital advertising has grown from 1 percent of political ad spending in 2014 to an expected 22 percent in 2018, according to research from advertising consulting firm Borrell Associates.
In New York, candidates and campaigns are capitalizing on the social media site's native advertising platform to get their message out to voters. In conversations with City & State, professionals who have bought and created local New York political ads on Facebook described the advantages of social media ads in 2018: hypertargeting, grabbing attention and planning for the future.
Finding the audience
Cambridge Analytica was criticized for harvesting some 50 million Facebook users' data and shopping it around to companies and campaigns, including that of then-presidential candidate Donald Trump. Much of the Facebook users' personal information, such as where they live and what pages they like, was used by the company to sell targeted ads.
That's what made finding pro-choice voters a lot easier for Heidi Sieck. A longtime Democratic political operative who has worked on six presidential campaigns, Sieck founded the #VOTEPROCHOICE campaign in 2016 to back candidates who supported access to abortion "in every election, everywhere, no matter where it is." (Some local water boards have a say in zoning for abortion clinics, Sieck said, "so you can make a case for any election.")
Sieck's group backed six candidates in last year's New York City Council primary elections. Using Facebook's ad platform, ads touting the endorsement were then programmed to appear on the news feeds of very specific segments of the population. "It's like, 'women between the ages of X and Y, who like Planned Parenthood, live in this ZIP code and also like Emily's List,'" Sieck said, referring to the political action committees that back candidates who support abortion rights.
"It's like, 'women between the ages of X and Y, who like Planned Parenthood, live in this ZIP code and also like Emily's List.'" – Heidi Sieck, Democratic political operative
This so-called hypertargeting just can't be done in many other forms of advertising, such as handing out leaflets or running TV commercials, said Matt Rey, a partner with the New York political communications firm Red Horse Strategies.
"You're not getting any of the wasted impressions that you would get in another medium," Rey said. "You're focusing on those key people, which is what you want to do in an efficient campaign."
That efficiency, based on data, is at the heart of political ad campaigns on Facebook, said Alex Lewis, digital principal at Kivvit, a political communications firm that has run statewide ad campaigns for various causes.
"On digital, on social media advertising, it's not broadcast. Good doesn't mean we've hit the most people," Lewis said. "Good means we've hit the people who are most likely to support things you want to support, or oppose the issue that we want them to oppose."
Holding engagement
The pros all agreed that social media ads can't just be targeted to the right people – they have to look different, too.
"A lot of today's political content doesn't strike you as 'capital P' political content," Lewis said. "It's not the kind of scary, black-and-white voiceover TV ad telling you about this candidate with all these skeletons in the closet. Political content these days is an infographic. Or an explainer video."
"Good doesn't mean we've hit the most people. Good means we've hit the people who are most likely to support things you want to support." – Alex Lewis, digital principal at Kivvit
Those sorts of ads ideally have a side benefit: They're more likely to be shared and reposted by friends and family on Facebook. That kind of personal advertising is especially important after Facebook altered news feeds earlier this year in such a way that users will see more content from friends and family, and less from brands and campaigns. Of course, paid ads still make it on to news feeds, but content that is shared organically is essentially free advertising for a campaign – one of the advantages of advertising on social media.
Knowing too much
As a digital marketer with Kivvit, Lewis said he's gotten a number questions about data privacy since the Cambridge Analytica scandal broke. But he had seen a growing distrust of digital advertising even before that.
"People are fed up with not just political ads on social media, but with anything that's branded content, or really anything that's not actual organic social messages from friends and family," Lewis said. He noted that Facebook is now making political ad buyers disclose more, and verify their identities.
Looking ahead
Despite the concerns, Facebook advertising only seems to be growing, with all the pros saying that Facebook has made it easier to target voters for effective campaigns, even since the citywide elections in 2013.
"The technology was not quite there, in terms of (the) ability to make it efficient in 2013," said Rey, who represented a number of candidates that year with Red Horse Strategies. "And it certainly is there now, and is constantly improving."
Candidates in the 2013 citywide elections reported directly spending a total of $65,362 on Facebook ads. In 2017, it was up to $93,979.
Sieck gave another reason why Facebook advertising is growing: changing demographics. Older voters are watching television, she said, and even though traditional advertising still has value, thousands of Americans turn 18 every day. "They're online," Sieck said. "We almost have to create an alternative digital universe to engage those voters, or we're committing political malpractice in a lot of ways."