New York State
Keeping a $27 billion infrastructure budget on track
How to keep a a $27 billion infrastructure budget on track. A Q&A with Joseph Robach, chairman of state Senate Transportation Committee.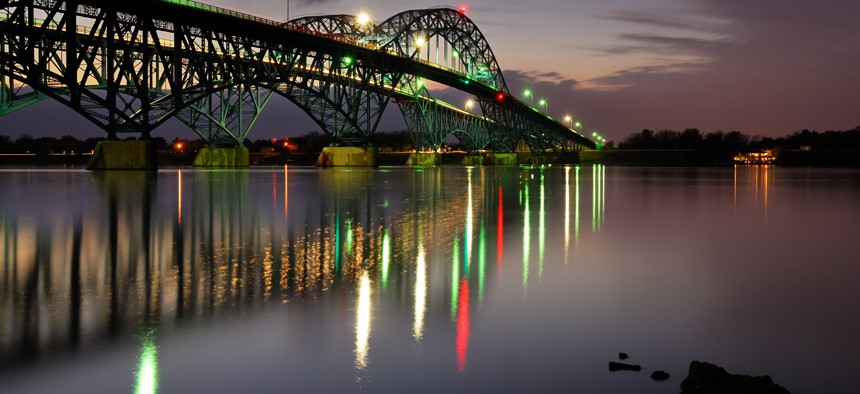 After years of roadblocks, the state Senate Transportation Committee has set a funding plan. City & State spoke with the committee's chairman, state Sen. Joseph Robach, to hear what potholes might remain on the path to maintain a transportation system in never-ending need of repairs and upgrades.
C&S: In the state budget, was there anything left out or any challenges going forward for funding transportation infrastructure?
JR: I think you have to say this: We have an aging infrastructure in New York just like the entire Northeast. Where I'm pleased is, after almost 10 years without a coordinated transportation capital program and or any kind of parity between mass transit and roads and bridges, we now have that. An infrastructure framework and funding is in place. Now, the challenge becomes proper implementation. I do feel it's important to interject this: For too long we got caught up in whether we were going to be for roads and bridges or mass transit. The reality is both are critically, critically needed. … So, the job really becomes making sure the funding is in place going out the door, which so far we've been doing pretty good on.
C&S: Do you have an particular concerns with the MTA implementing these repairs on roads and bridges?
JR: Certainly. All you have to do is pick up any publication and understand that the MTA has a lot of needs. There's a lot of different opinions, different ideas down there, on how their money is used, should there be more capital, and is it operating to peak efficiency. I think those are going to go on to the end of time. What's critical is that we try to meet that need for commuting people in New York that rely on that transportation.
What we try and do as we do the budget is put the money in place, coordinate that with New York City and the other entities that chip in, and try to make it work. What I would say is that I rely very heavily on, when it comes to the MTA, to prioritize what the New York City members are saying when it comes to the MTA because I believe it impacts them more directly.
When it comes to the roads and bridges, every region including New York City, Rockland County, Westchester, Long Island, Central New York, Finger Lakes, Western New York, Buffalo all have transportation plans in place with priorities and shovel-ready projects. Our goal, quite frankly, is to make sure that $27 billion stays on track too. To some degree, chairing this committee, it makes me and others who are interested in that parochially to be the watchdogs for getting money out the door. Because the need is so great, it's hard to quantify what projects are the most important, but we try to make sure there's activity.
Powered By
NEXT STORY: Being a woman in government policy, with Maria Torres-Springer