New York City
Can cameras improve city buses?
About new 123 buses will be equipped with Automated Bus Lane Enforcement pilot cameras on routes in Brooklyn and Manhattan.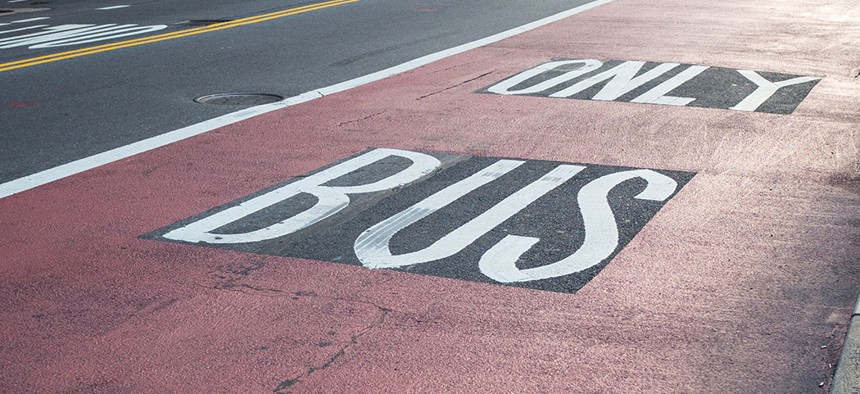 Earlier this week, the Metropolitan Transportation Authority announced a pilot program to improve bus lane enforcement by installing high-tech, forward-facing cameras on city buses for real-time capture of license plate and other information – and automatic ticketing – of cars that drive into dedicated bus lanes. The Automated Bus Lane Enforcement pilot cameras will be installed on 123 new buses on routes in Brooklyn and Manhattan.
Using these advanced cameras on city buses seems to be part of a growing trend toward using technology for intuitive solutions to entrenched problems. Two of the companies participating in the MTA and Partnership for New York City's Transit Tech Lab – Palisade Labs and Pips Technology – plan to use computer and machine vision technology and forward-facing cameras for bus lane enforcement, as well as for identifying and minimizing bus lane obstructions. One or more of the six companies involved in Transit Tech Lab could be chosen to participate in a similar one-year pilot with the city when the program ends this spring.
Together, these pilots could tackle a longstanding problem for New York City's buses – and could do so in a relatively unobtrusive way. Given New York City Mayor Bill de Blasio's goal of speeding up buses by 25 miles per hour over the next two years, it can't hurt to have more than one company testing new technology to solve old problems.
For the rest of today's tech news, head over to First Read Tech.