New York City
Jumaane Williams joins automatic voter registration effort
New York City Public Advocate Jumaane Williams is supporting a proposal to enact the adoption of Automatic Voter Registration.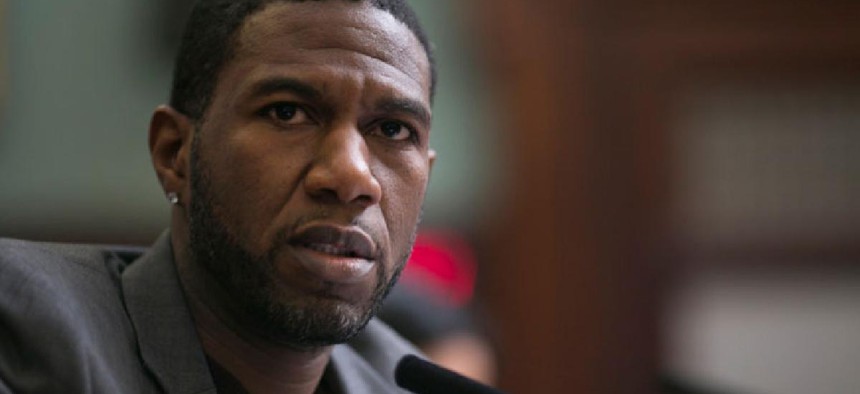 New York could clear one roadblock to achieving high voter turnout if a proposal to enact Automatic Voter Registration is adopted in Albany this session. On Tuesday, newly minted New York City Public Advocate Jumaane Williams gathered with advocates on the steps of City Hall to call on Albany to enact the legislation that would allow the state to automatically register unregistered voters via a single interaction with a state agency.
Fifteen states have already approved AVR, and New York's chronically low registration and turnout rates arguably make the state ripe for change. The proposed bill, sponsored by state Sen. Michael Gianaris, would automatically register eligible voters through interactions including applying for a driver's license or registering for classes at SUNY or CUNY institutions. The "source agency" would then electronically transmit the required voter registration information to state or local boards of election in a form that can be read by the computerized statewide voter registration list.
AVR has been singled out by Gov. Andrew Cuomo in his 100-Day Justice Agenda, and a Democratic-controlled state Legislature may be able to pass the measure in time for the 2020 elections. "Our new Blue state legislature has made progress toward ending New York's incumbency protection program by passing bills that expand voting rights," Williams said in a statement on Tuesday. "But we've got to go further so that it's easier for all New Yorkers to vote."
The system is not perfect. Not all New Yorkers apply for driver's licenses, for example. And increased voter registration doesn't solve low voter turnout on its own. A myriad of problems – including access to polling sites and apathy about the democratic system – contribute to the latter problem. But getting more eligible voters on the books would certainly be a step toward improving New York's current ranking for voter registration – the state is currently 46th in the nation.
For the rest of today's tech news, head over to First Read Tech.