New York State
AOC supports breaking up Big Tech
In March, Senator Elizabeth Warren laid out a proposal to break up big tech companies — and now, New York's own Representative Alexandria Ocasio-Cortez is joining Warren.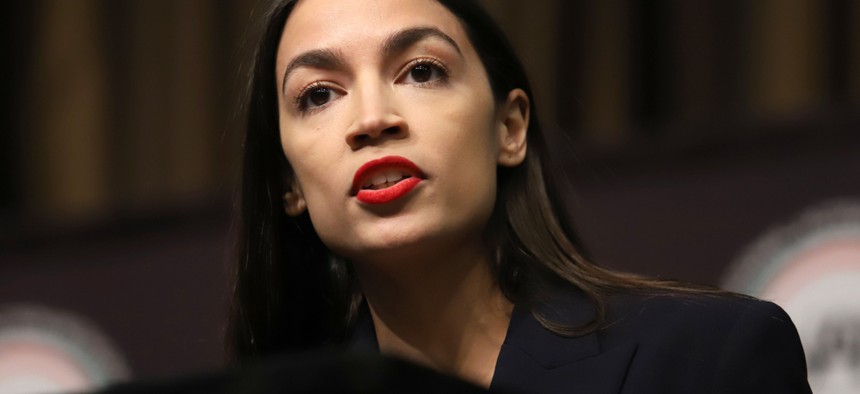 The swelling size of the world's foremost tech giants – Facebook, Amazon and Google, primarily – has become a talking point for presidential contenders ahead of 2020, with U.S. Sen. Elizabeth Warren calling in the strongest terms for breaking up the biggest companies. In March, Warren laid out an actual proposal for doing so, centered around banning firms from operating marketplaces while also participating in those marketplaces. Now, New York's own U.S. Rep. Alexandria Ocasio-Cortez is joining Warren in calling for a breakup of tech giants.
"The idea itself is something that I am supportive of because taking an antitrust approach, I believe, is absolutely relevant and it's appropriate to take," Ocasio-Cortez told Politico last week. This isn't the freshman congresswoman's first foray into the politics of Big Tech. Late last year, when Amazon announced plans to open half of its second headquarters in Long Island City, Ocasio-Cortez was among the progressives in opposition. But while opposition to Amazon HQ2 focused on the company's labor practices and its potentially negative effect on the local community, Warren's plan calls for a comprehensive overhaul to the way the government treats antitrust issues for tech companies. And while Warren's fellow 2020 Democratic candidates have criticized Big Tech without fully supporting her plan, Ocasio-Cortez seems to be mostly on board, even if the details haven't been hammered out yet.
"Facebook as a basic communications platform while also selling ads and also being a surveillance platform, I think those functions should be broken up," Ocasio-Cortez told Politico. "But how that gets levied and how that gets approached is what we need to take a fine-tooth comb at."
For the rest of today's tech news, head over to First Read Tech.
Powered By
NEXT STORY: Brooklyn tenants take up facial recognition fight