New York State
Tech bills left in limbo in Albany
Sen. Kevin Thomas's New York Privacy Act and state Sen. Diane Savino's Dependent Worker Act are among the bills stalled until next session.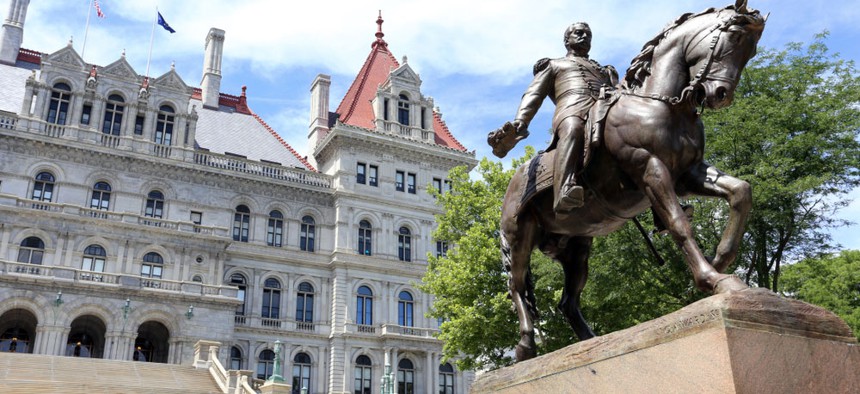 The recently ended legislative session in Albany saw the passage of some momentous measures that will affect the tech industry, including the legalization of e-bikes and the SHIELD Act. But as state legislators departed the Capitol on Friday, a number of bills were left on the table.
Among the more significant legislative proposals that did not pass muster in the final days of session was Assemblyman Joe Lentol and state Sen. James Skoufis' Airbnb-backed attempt to enact a regulatory framework for New York's fraught home-sharing industry. A series of last-minute proposals were also stalled until next session, including state Sen. Kevin Thomas's New York Privacy Act and state Sen. Diane Savino's Dependent Worker Act. The former, lacking a companion bill in the Assembly, still managed to draw a strong reaction from the tech industry for proposing stringent consumer data protection policies. The latter, sponsored by Marcos Crespo in the Assembly, was introduced just days before the end of session, drawing criticism from both tech and labor, with leaders from those sectors suggesting the bill was an inadequate attempt to provide gig workers with more labor rights.
Those three bills are not only some of the more significant proposals from the past few months, but some of the most controversial as well. Airbnb's favored regulatory policies have faced staunch opposition from the Hotel and Motel Trades Council – and the elected officials supported by the lobby – for years. Meanwhile, the sweeping data-sharing requirements included in the New York Privacy Act and the proposed change in gig workers' employment status in the Dependent Worker Act both threaten to upend the practices of some tech companies. While legislators didn't get a chance to dive into these bills this session, there's little question these controversies will surface again next year.
For the rest of today's tech news, head over to First Read Tech.
Powered By
NEXT STORY: School facial recognition pause passed in Assembly