New York City
Amazon tax breaks debate continues
Several tech companies are expanding, or are rumored to be doing so, in New York City.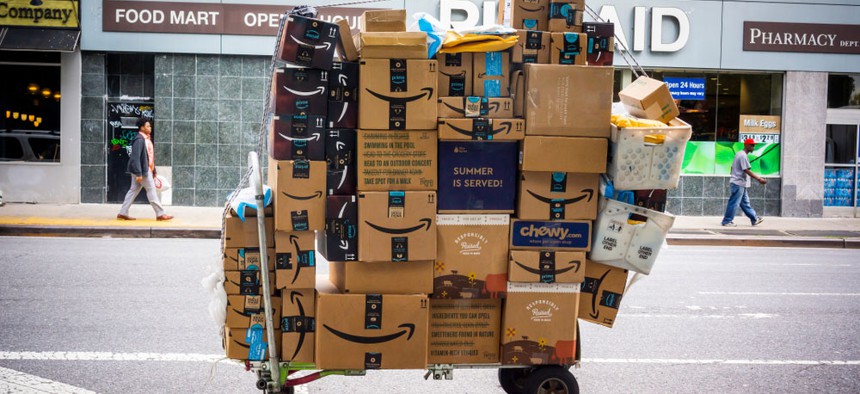 It's the story of the year – and it just won't die. A report in The Wall Street Journal this week highlighted the fact that despite Amazon's decision to pull out of a planned headquarters in Queens, several technology companies – Google, Facebook, and Amazon among them – are expanding, or are rumored to be doing so, in New York City. 
Earlier this year, public backlash to the $3 billion incentive package offered by the city and state to Amazon reached a boiling point, resulting in Amazon's retreat from a planned Long Island City headquarters. And while many in the tech and real estate industries mourned the loss of Amazon and its potential to grow New York's tech sector, some critics of HQ2 are pointing to the recent interest in New York real estate as proof that the city doesn't need corporate subsidies and tax breaks to grow the tech economy.
"Well, just as we said, Amazon quietly came to NYC without needing a dime of public money or special tax treatment," U.S. Rep. Alexandria Ocasio-Cortez, a fervid HQ2 critic, tweeted on Thursday. "The jobs came without the cost. NYC is an attractive place to locate on its own (incl. public infra!), w/o billions of dollars in corporate giveaway 'incentives.'"
State Sen. Michael Gianaris, another vocal Amazon critic, chimed in with a simple but potent, "Mmm hmmm...." in response to the article.
But some warn against throwing the idea of incentives out the window altogether. Emil Skandul, founder of the technology firm Capitol Foundry, pointed to the state's Excelsior Jobs Program, which qualified Amazon for $1.2 billion in tax credits if it created and retained 25,000 jobs, pointing out that the credits have been used to help lure other tech companies to New York City. Netflix announced an expansion into Brooklyn earlier this year, and will be eligible for $4 million in Excelsior Jobs Program tax credits if it creates and retains over 100 new high-paying jobs. Software-as-a-service company Yext was also offered up to $6 million through the program if it creates and retains new jobs. Yext said it expects to hire 500 people in New York over the next five years. "We're living in a globally competitive world, and we're not just competing with other states and other cities, so it's really hard to say no entirely to incentives," Skandul said. "They should absolutely be used sparingly, but it's shortsighted to say that they should never be used at all."