New York City
Why the federal government could take Jeffrey Epstein's Manhattan mansion
The federal government is seeking to seize Jeffrey Epstein's Manhattan mansion. Here's how criminal asset forfeiture can be applied in a sex trafficking case and what it means for the future of one New York City's biggest homes.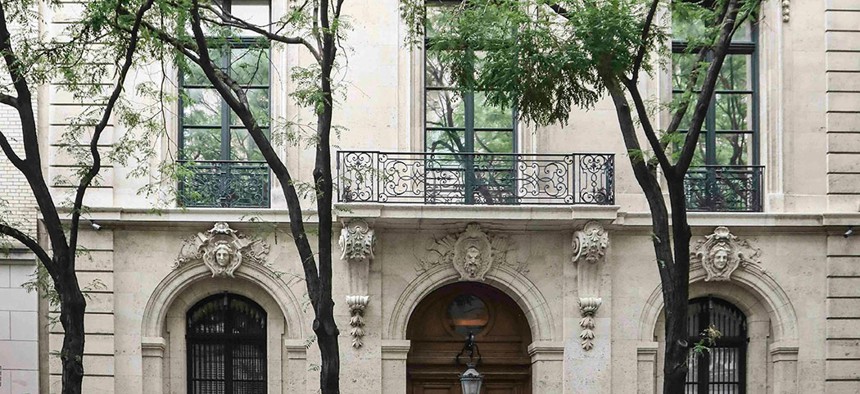 Jeffrey Epstein is facing more than just prison. The federal government is also seeking to seize the notorious hedge fund manager's Manhattan mansion, according to the indictment that was unsealed on Monday. 
One might have assumed that homes are seized only in response to financial crimes to reimburse the government for unpaid taxes or to make restitution to victims of fraud – like in the Bernie Madoff case. In fact, the statute used by federal prosecutors in Epstein's case states that properties that are used to facilitate violations of the criminal code on human trafficking are also subject to forfeiture. If Epstein is convicted, the end result might be a steeply discounted mega-mansion just steps from Fifth Avenue – for a buyer who doesn't mind the building's alleged shady history. 
A spokeswoman for the Southern District of New York told City & State that it is not unusual to seek the seizure of property and that the Epstein case is an appropriate situation in which to do so, because of how central Epstein's seven-story Upper East Side mansion is to the alleged crimes outlined in the 14-page indictment. The home is the location in New York where Epstein is accused of bringing women and underage girls to perform "massages" that turned into other sexual acts. He is additionally alleged to have coerced women and girls to recruit others to be brought to the townhouse, where they were subjected to similar abuse.
Criminal asset forfeiture occurs when there is significant association between the crime and the property. It is often associated with drugs, terrorism or money laundering – a house or garage where drugs or bombs are made, for example. Sex crimes may be a less typical application, but in this case it is similarly viewed as a tool of the alleged crimes. 
Throughout the indictment of Epstein, prosecutors make the case that the "New York Residence" is crucial to the crimes they allege occurred between 2002 to 2005. Following Epstein's arrest this past weekend, the residence was searched by investigators and a cache of pornographic images, many suspected to be of underage girls, were found in a safe. Should Epstein be convicted of conspiracy to sex traffic minors and sex trafficking of minors, his mansion would be seized by the government. 
After such a forfeiture occurs, the U.S. Department of Justice generally sells the properties as quickly as possible, but frequently for less than they are worth. The proceeds may be returned to victims or used to continue asset forfeiture programs.
Once known as the largest single-family home in New York City, Epstein's 21,000-square-foot house in a prime section of the Upper East Side was built in the Beaux Arts style for Macy's heir Herbert Straus before his death in 1933. Now the building is estimated to be worth $77 million by the federal government and an estimated $56 million by New York City.
Advocates for victims of sex trafficking and abuse are generally supportive of the practice of criminal asset forfeiture in sex-crime cases. The National Center of Sexual Exploitation declined to comment specifically on the Epstein case. But in response to a question of the efficacy of asset forfeiture in trafficking cases, Haley Halverson, a spokeswoman for the organization, said, "There's been a string of billionaires caught buying women," referring to several recent high-profile arrests and charges. "We think it points to the reality that sex buyers are the drivers of the market for sex trafficking, so we certainly agree that we need to increase penalties on sex buyers in order to decrease the demand of sex trafficking."