New York City
OMNY off to strong start – with limitations
The new tap-and-go payment system has already surpassed one million taps.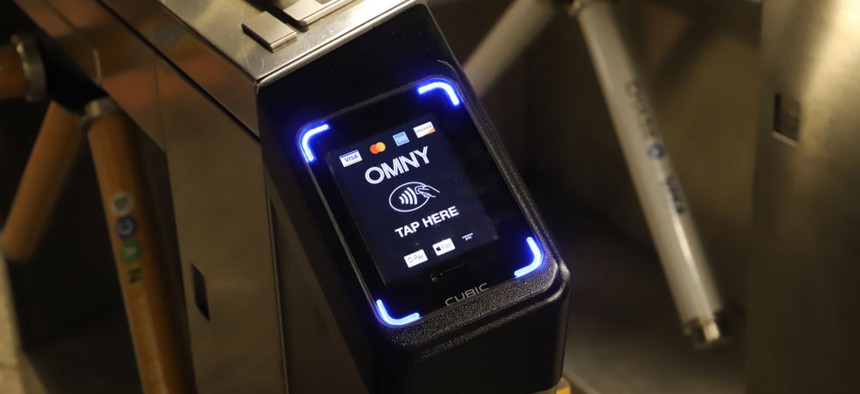 New York City's subways are inching into the future with a new tap-and-go payment system called OMNY. And on Tuesday, officials at the Metropolitan Transportation Authority celebrated hitting one large milestone way ahead of schedule: MTA Chairman and CEO Pat Foye announced that the system had surpassed one million taps – or uses – since the pilot officially began in May at 16 New York City subway stations and on some buses.
Still, the initial rollout of OMNY is limited and, as Bloomberg reported this week, expanding the contactless payment technology systemwide won't be a breeze. When Chicago implemented a tap-and-go payment system in 2013, the transition was marked by significant hiccups, including scanners giving away 930,000 rides. Alan Putre, the MTA official overseeing OMNY's launch, isn't oblivious to the enormity of transforming the MTA's fare payment system, calling the transition a "heart transplant," according to Bloomberg.
That heart transplant doesn't come cheap. Cubic Transportation Systems, the company that provides the technology for Chicago and New York, won the contract for the system now known as OMNY back in 2017, for a base award of $540 million.
Note: First Read Tech may look a little slimmer over the next week. I'll be taking off from the email, with my colleague Zach Williams taking over in my absence. I'll be back with a new editor's note next Friday. In the meantime, you can reach Zach at: zwilliams@cityandstateny.com.
For the rest of today's tech news, head over to First Read Tech.