New York State
How limousine safety ran out of gas
Cuomo targeted the industry after the Schoharie crash, but a push for more comprehensive changes took a back seat post-budget.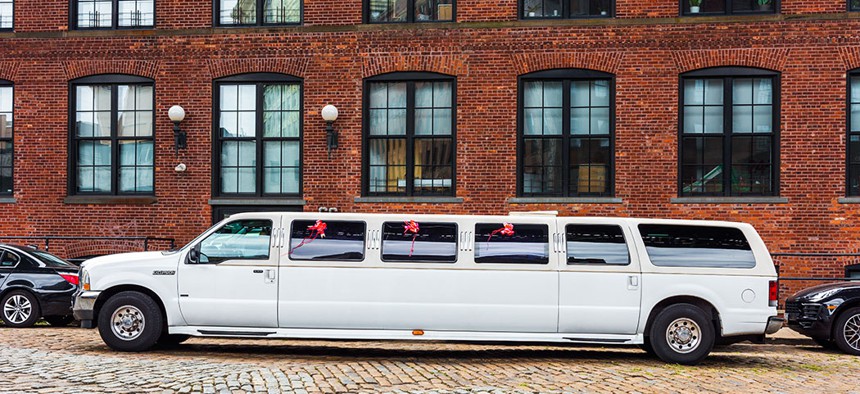 Kevin Cushing was looking for answers. The Saratoga Springs resident had lost his son Patrick in the October 2018 limousine crash outside of Schoharie in which 20 people were killed when a stretch 2001 Ford Excursion's brakes gave out. The tragedy drew attention to gaps in oversight of the limousine industry, and state lawmakers vowed to take action this year. While several safety measures were enacted this past session in response to the crash, advocates were disappointed by the failure to advance a more comprehensive overhaul of the industry.
Earlier this month, during an afternoon meeting in the Albany office of Assembly Transportation Committee Chairman Bill Magnarelli, Cushing delivered a message on behalf of the families of the crash victims. "We need to know where you are in the process," said Cushing, according to Magnarelli, who was joined by Assemblymen Chris Tague and Angelo Santabarbara and legislative staffers. "We need to know that someone basically hasn't forgotten what went on." Magnarelli promised action on the issue – but he and his fellow lawmakers will have to wait until next year at the earliest to deliver.
The sheer carnage of the Schoharie crash – the deadliest transportation-related crash in the U.S. in nearly a decade – put limousine safety back on the legislative agenda. With sizeable majorities in both houses of the state Legislature, a comprehensive overhaul of the limousine industry initially appeared to be a straightforward task for Democrats. In January, Gov. Andrew Cuomo pushed for stronger oversight in his budget proposal, including a ban on modified stretch limousines. There was bipartisan support for reforms and the limousine industry – while opposed to an outright ban on stretch limousines – was receptive to other steps, such as increased enforcement. Democrats were able to craft comprehensive deals on rent regulation and climate change in both chambers this year. Why didn't something as relatively uncontroversial as limousine safety get done? "It absolutely should have been a marquee issue," Assemblywoman Patricia Fahy said. "It was just a lack of conversations."
The state Senate and Assembly repeatedly delayed acting on the issue, starting from when the session began, according to interviews with a dozen key lawmakers. Lawmakers initially opposed addressing the matter through the budget process, though changes were ultimately included at Cuomo's insistence. In the second half of the session, the Assembly waited on the state Senate. The Senate then waited until May to hold a hearing, which was only attended by three lawmakers. In the weeks following the May hearing, Democratic lawmakers in the Senate and Assembly did not coordinate their efforts – especially in making sure that each bill passed both houses. While both chambers passed reform packages in June, they didn't match up – meaning that in January, lawmakers will have to revisit limousine safety once more. Lawmakers said they simply ran out of time during a busy year, but the failure to address limousine safety also reflects how they never made time for the issue until the final weeks of the session.
Investigations found that the Schoharie crash resulted in part from inadequate regulations and enforcement of limos. In this case, the state had already ordered the stretch Ford Excursion off the road after it failed two safety inspections. Then there was the fact that there were 18 people in a vehicle only authorized to carry 10 passengers. The driver did not even have the proper license to drive a limousine. Other weaknesses in the safety standards for limousines were also obvious. Limousines can still make U-turns, even though it was a critical factor in a deadly2015 crash on the North Fork of Long Island. Insurance requirements were low and seat belts not required. There was not even a single definition of the term "stretch limousine," which generally refers to a vehicle that has been chopped in half and then reassembled with a middle section that can accommodate a dozen or so passengers. Because a stretch limousine falls into a regulatory gray area, it does not have to meet the same federal safety requirements that applied to the car before it was chopped in half. The bills proposed by state lawmakers show that such shortcomings could be addressed at the state level to a considerable degree.
Cuomo took the lead on the issue through a provision in his budget proposal that would have forbidden the state from registering any vehicle that had been altered into a stretch limo. "The banning we knew wouldn't happen," said Nancy DiMonte, whose daughter, Joelle, was injured in the North Fork crash. "The governor, I believe, did that as part of a starting point." 
The final state budget did not include a limousine ban, but it did prevent such vehicles from making U-turns as well as authorizing higher fines against drivers who violate safety rules. Other provisions that were proposed directly in response to the Schoharie crash will allow police to seize the license plates from limousines that fail inspections, and makes it a felony to knowingly operate an illegal limousine that results in a death. "Gov. Cuomo aggressively pursued a number of common-sense reforms, and the landmark legislation that was passed by the houses and is now enacted will enhance safety for all New Yorkers and visitors as they travel on our roads," said Patrick Muncie, a spokesman for Cuomo.
Once the budget was done, lawmakers could have quickly acted on a set of broader reforms. Some members of the Assembly already had dozens of bills on the subject. The Stretch Limousine Safety Act is aimed at mandating safety training for drivers, the retirement of older vehicles and other changes. Another bill would define the term "stretch limousine" and require passengers to wear seatbelts. But state Sen. Tim Kennedy, the newly installed chairman of the Transportation Committee, was planning on holding a hearing on the issue and members of the Assembly decided to wait until they knew where the Senate Democrats stood. "I told them great, go ahead and do the hearing," Magnarelli said. "Let's see what comes out of it and we'll go from there."
With just over six weeks left in the session, the state Senate began to make its legislative push on the issue. Only three senators – Kennedy, James Gaughran and James Tedisco – attended the May 2 hearing. But the five hours of testimony from family members, industry insiders and others was necessary to inform the bills that senators proposed afterward, according to Kennedy. "Everything that we heard from all sides was taken into consideration of the legislation that we advanced that was supported by the families," Kennedy said. More than a month later, senators unanimously passed a package of nine bills that came out of the hearing. Criminal penalties would have increased for drivers who run red lights and excessively speed. Limousine drivers would have to undergo drug and alcohol testing. Drivers would have to get a passenger endorsement – the credential a driver needs to carry passengers – for a commercial driver's license before they could get behind the wheel of a limousine. 
Family members of crash victims said that the bills reflected much of what they wanted, but getting them through the Assembly would not be easy with just three weeks to go before the Legislature adjourned. Some lawmakers did not even know that counterparts in the other chamber were sponsoring similar bills. Lawmakers from both chambers said that opportunities were missed to do more. 
Magnarelli said that he and Kennedy had limited conversations on the issue. "It wasn't as if we had never spoken or that this never came up," Magnarelli said of his work with Kennedy on limousine safety. "On the other hand, we did not have any specific meetings on specific bills until the day they were introduced in the Senate and the day before the Senate passed them." Some bills still lacked Assembly sponsors and it would not be until the final scheduled day of the session that the Assembly would pass the only bill among the legislation that the Senate passed earlier that month – a measure amending new $1.5 million minimum liability insurance requirements that passed in the budget earlier in the year. "It was extremely disappointing, make no mistake about it," DiMonte said. "But we do accept the fact that the process has to go that kind of way. We're not going to get everything we want overnight."
There are still differences to work out between the chambers' respective positions. There are concerns that requiring local governments, rather than the state, to impound unsafe limousines would become an unfunded mandate. Will seat belts be required on old limousines as well as new ones? What is the proper balance between deterrence and enforcement? Months after the Schoharie crash, many of the nitty-gritty conversations on these issues have yet to happen between members of each chamber. "We're looking at all the bills and I assume that Sen. Kennedy and I will get together within the next two weeks or month and we'll put a lot of this stuff to bed," Magnarelli said. Cuomo is open to supporting additional limousine safety measures.
At least one lawmaker said he does not want to wait. Tedisco, whose district is near Schoharie, made a public call for lawmakers to return to Albany to address the issue, but he has not reached out to key lawmakers. Like one year ago, there is plenty of consensus on the issue among Democrats and Republicans. There are lots of bills that aim to boost limousine safety, but they have yet to move out of the Legislature. 
"We need to get this done for the families," Kennedy said. "The families are absolutely deserving of a government that pays attention to them and puts in place reforms so that no one else is killed."
Powered By
NEXT STORY: Will gig workers finally get labor protections?